Singita Kwitonda Lodge, Kinigi
August 17, 2023
Nestled on the edge of the Volcanoes National Park in Rwanda, Singita Kwitonda Lodge is a luxury sanctuary providing an intimate connection with one of Africa's most fascinating natural spectacles. This lodge is more than just a hotel; it's a journey into the heart of Rwanda, offering unparalleled access to the habitat of over a third of the world's remaining mountain gorillas.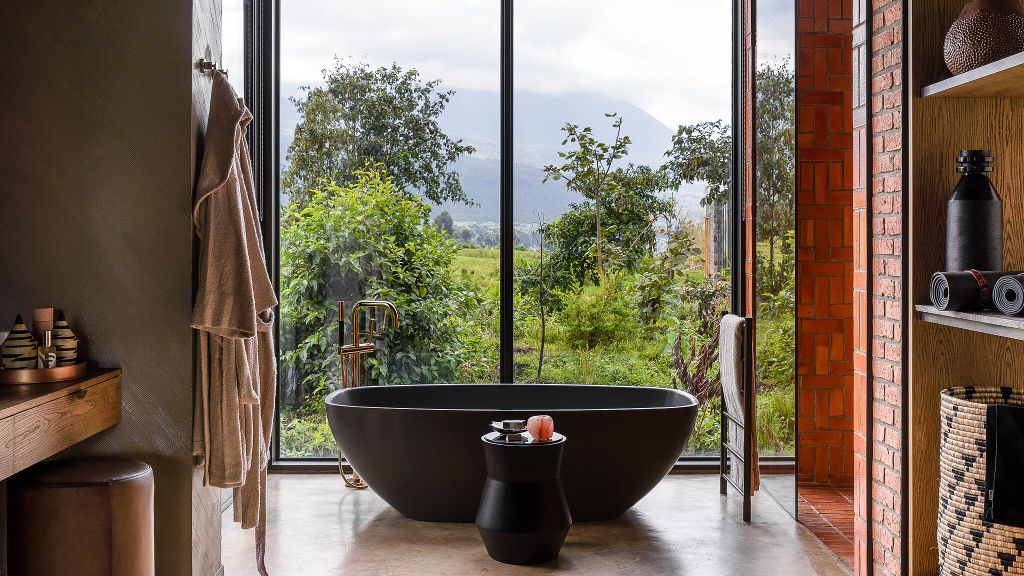 Situated in northwestern Rwanda, Singita Kwitonda Lodge rests on 178 acres of unspoiled land, flanked by the lush forest of Volcanoes National Park. The lodge offers sensational views over the Sabyinyo, Gahinga, and Muhabura volcanoes and is about a four-hour drive from Kigali, the capital city.
The design of Singita Kwitonda Lodge is deeply rooted in sustainability and respect for its surroundings. Each of the eight luxurious suites offers floor-to-ceiling windows that open up to expansive views of the landscape, merging the interiors with the beautiful outdoors. The lodge's design also incorporates locally sourced and produced materials, reflecting the rich culture and heritage of Rwanda.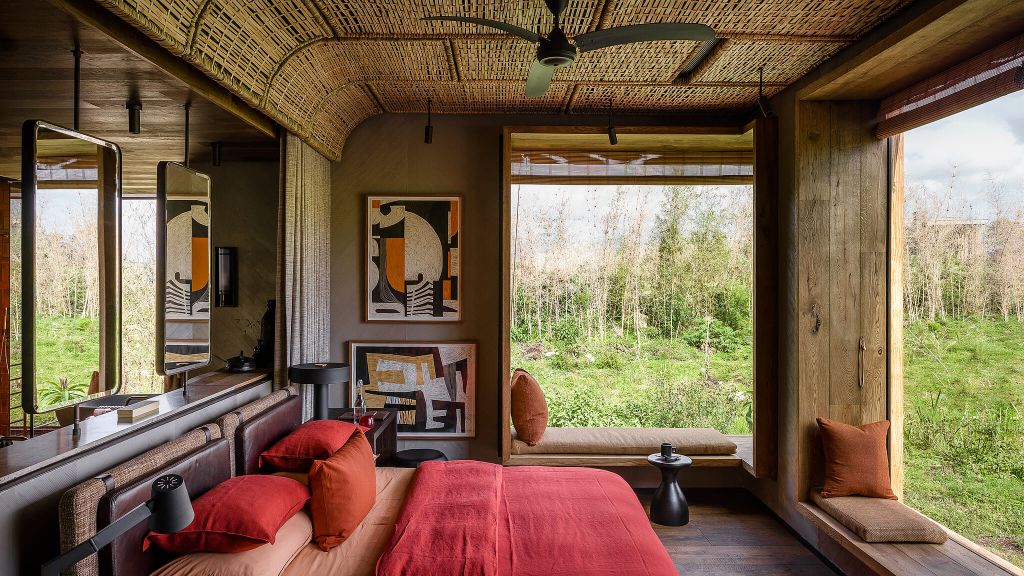 Singita Kwitonda Lodge provides guests with a unique opportunity to engage in gorilla trekking, allowing them to observe these magnificent creatures in their natural habitat. In addition to this once-in-a-lifetime experience, guests can also explore the beautiful flora and fauna of Volcanoes National Park through guided walks.
The culinary experience at Singita Kwitonda Lodge is as memorable as the surrounding landscape. Guests can enjoy meals prepared with fresh, local produce, featuring a fusion of traditional Rwandan flavors and contemporary culinary techniques. Singita Kwitonda Lodge goes beyond luxury accommodation; it's a testament to sustainable tourism and conservation efforts. The lodge plays a significant role in Singita's gorilla conservation efforts, contributing to the preservation of this critically endangered species and its habitat.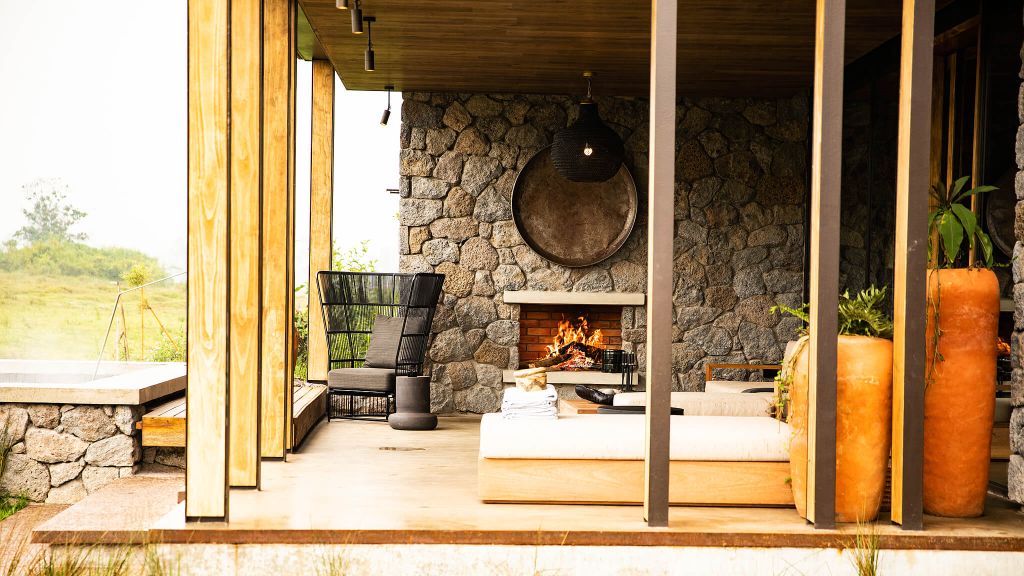 Nestled in the northern reaches of Rwanda, Kinigi serves as the primary gateway to the Volcanoes National Park, a verdant sanctuary renowned for its population of mountain gorillas. The small town of Kinigi itself exudes a serene ambiance, enriched by the lush green hills and the traditional culture of the Rwandese people. Tourists flock to Kinigi not only for its proximity to the park but also for its cultural center which showcases the rich traditions, dances, and crafts of the region, offering a holistic introduction to Rwanda's vibrant heritage.
The real allure of Kinigi, however, is its role as the starting point for the life-changing gorilla trekking expeditions into the Volcanoes National Park. This UNESCO World Heritage site is one of the few places on earth where visitors can witness mountain gorillas in their natural habitat, a truly humbling experience that resonates deeply with nature lovers and conservation enthusiasts alike. Alongside these gentle giants, the park boasts golden monkeys, diverse bird species, and stunning volcanic landscapes, making every trek not just an animal encounter but a comprehensive immersion into the wonders of nature.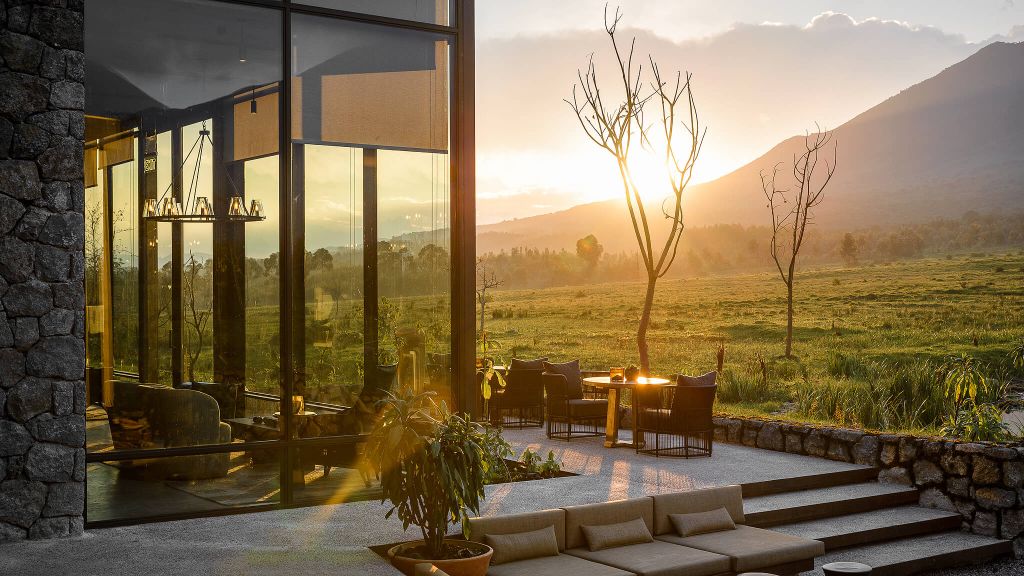 Beyond its biological treasures, the region around Kinigi tells tales of community-driven conservation efforts, where the symbiosis between tourism, nature, and local communities has crafted a model for sustainable eco-tourism. Local lodges and camps, some of which are community-owned, offer eco-friendly accommodations, ensuring that visitors' stays contribute directly to conservation initiatives and the welfare of local residents. In Kinigi, tourists don't just observe nature—they actively participate in its preservation, making every trip not just a vacation, but a journey with purpose.