Hotel Vinifera Wine & Spa, Balatonfured
July 11, 2023
Hotel Vinifera Wine & Spa is a luxury hotel located in Balatonfüred, Hungary. This hotel combines the charm of a magnificent natural landscape with the exceptional quality of the services on offer. The hotel is located on the shores of Lake Balaton, offering breathtaking views of the crystal-clear waters of Europe's largest lake.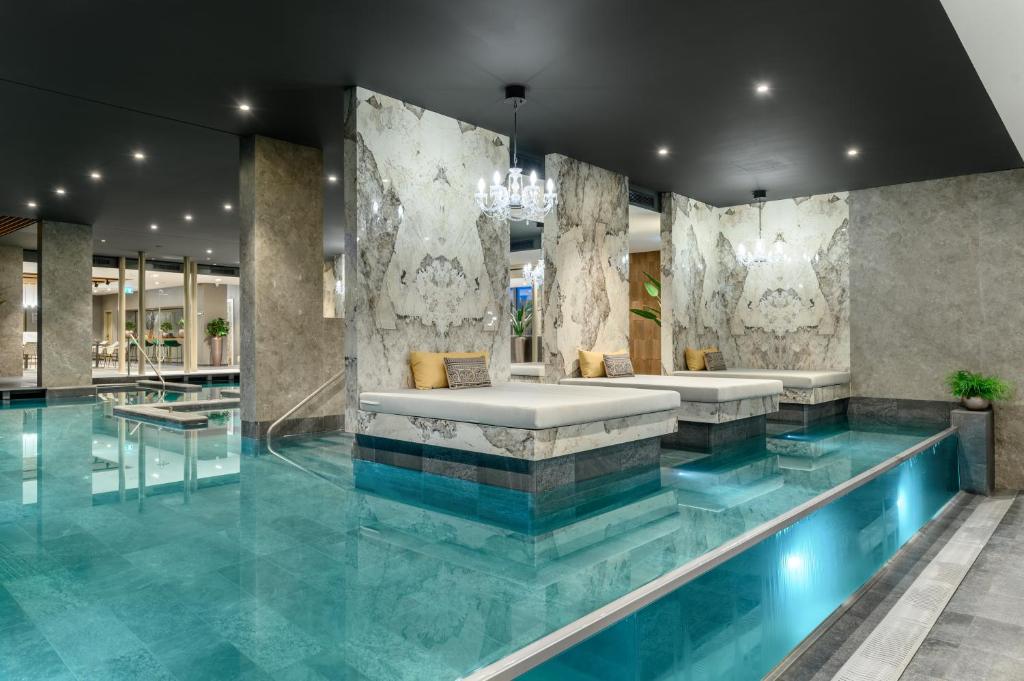 The Vinifera Wine & Spa Hotel features 49 elegant, spacious rooms, each with its own private balcony or terrace offering breathtaking views of Lake Balaton and the surrounding mountains. Rooms are fitted with top-of-the-range furnishings and modern amenities such as air conditioning, flat-screen TV and free Wi-Fi.
The hotel also boasts a world-class spa, offering a full range of wellness treatments to help guests relax and rejuvenate. Spa facilities include a heated indoor pool, Jacuzzi, Finnish sauna and hammam. Massages and beauty treatments are also offered to help guests relax and feel revitalized.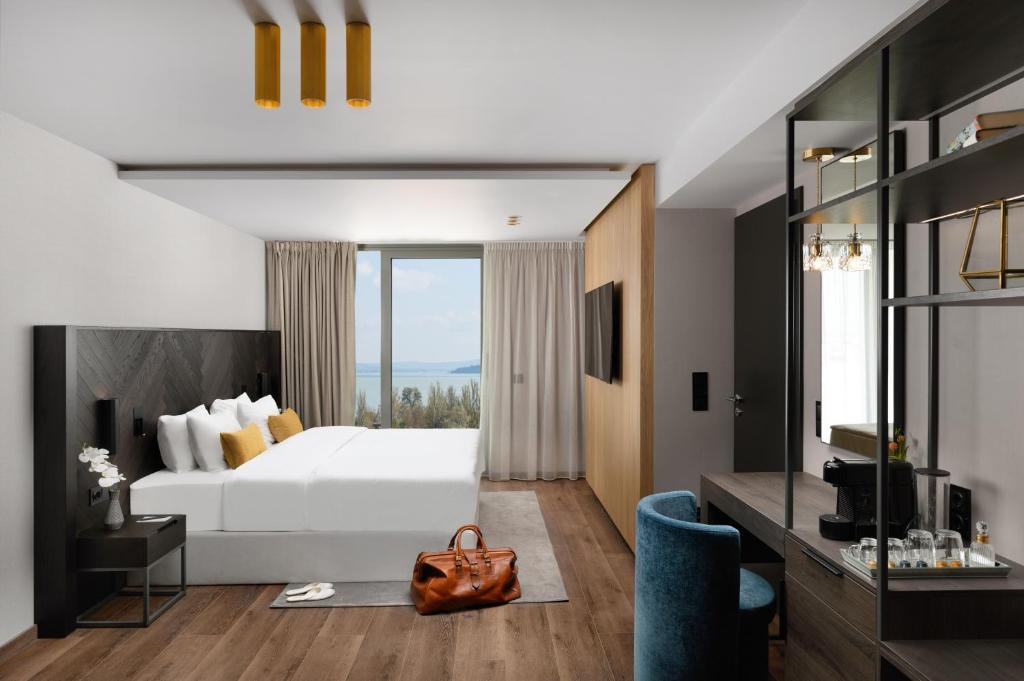 Vinifera Wine & Spa also offers an exceptional culinary experience. The hotel's restaurant, Vinifera, serves tasty cuisine inspired by local and international flavors. The chef uses fresh, local ingredients to create delicious dishes that will delight the taste buds of even the most discerning guests. Guests can also enjoy a selection of local and international wines in the hotel's wine cellar.
The hotel's location is ideal for travelers wishing to discover Balatonfüred and the surrounding area. The town of Balatonfüred is a popular tourist destination in Hungary, offering a variety of attractions and activities for visitors. Guests can explore the city's historic streets, visit cultural sites such as the Jókai Museum, or relax on the beaches of Lake Balaton.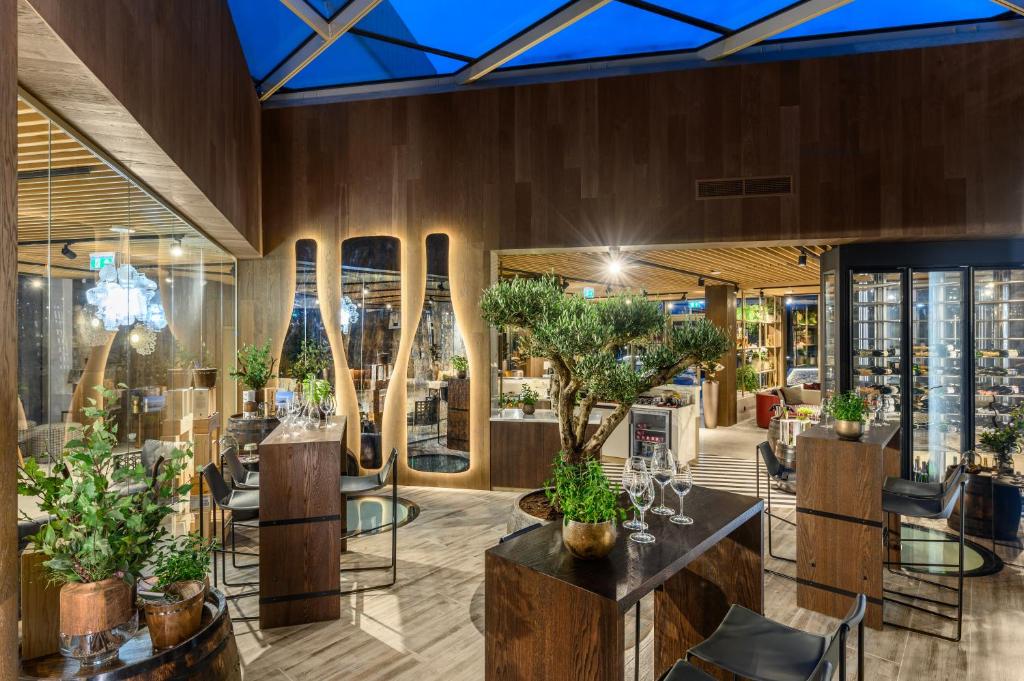 For business travelers, the hotel also features modern meeting and banqueting rooms, equipped with state-of-the-art technology. These spaces are ideal for meetings, seminars, conferences and other professional events.
Hotel Vinifera Wine & Spa is an exceptional choice for those seeking a luxury stay experience in the Balatonfüred region. With its ideal location, superior facilities and exceptional services, this hotel is the ideal choice for the most discerning traveler. Whether you're looking for a romantic getaway, a business trip or a relaxing break, the Vinifera Wine & Spa Hotel is the perfect place to recharge your batteries and enjoy all that the Balatonfüred region has to offer.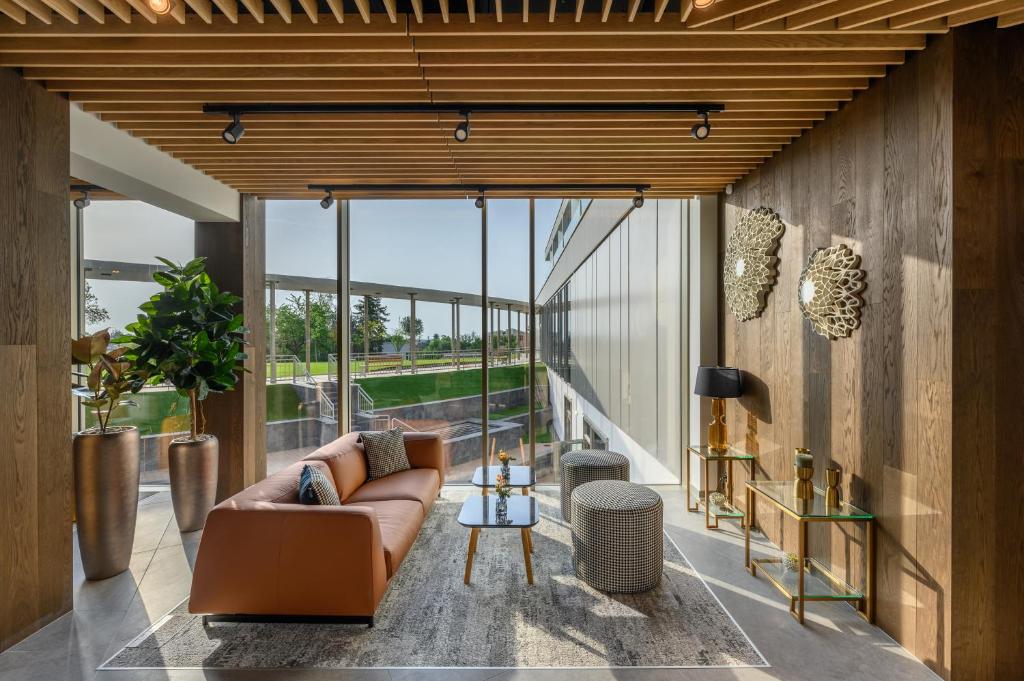 Balatonfüred, located on the northern shores of Hungary's Lake Balaton, is a charming tourist destination offering a perfect blend of natural beauty, history and well-being. The town is renowned for its thermal waters and spas, attracting visitors in search of relaxation and revitalization. The thermal baths and spas offer a range of relaxing treatments and wellness therapies, allowing visitors to recharge their batteries and unwind in peaceful surroundings. Balatonfüred is also known for its mild climate and clean air, making it an ideal place for holidaymakers seeking relaxation and recuperation.
Balatonfüred's surroundings also offer a multitude of activities and landscapes to discover. Lake Balaton, the largest freshwater lake in Central Europe, is a major attraction in the region. Visitors can enjoy swimming, sailing, windsurfing and fishing in the lake's clear, shallow waters. The surrounding hills offer picturesque hiking trails, allowing outdoor enthusiasts to explore the region's natural beauty. The vineyards surrounding Balatonfüred also produce renowned wines, offering visitors the chance to taste local wines in traditional cellars.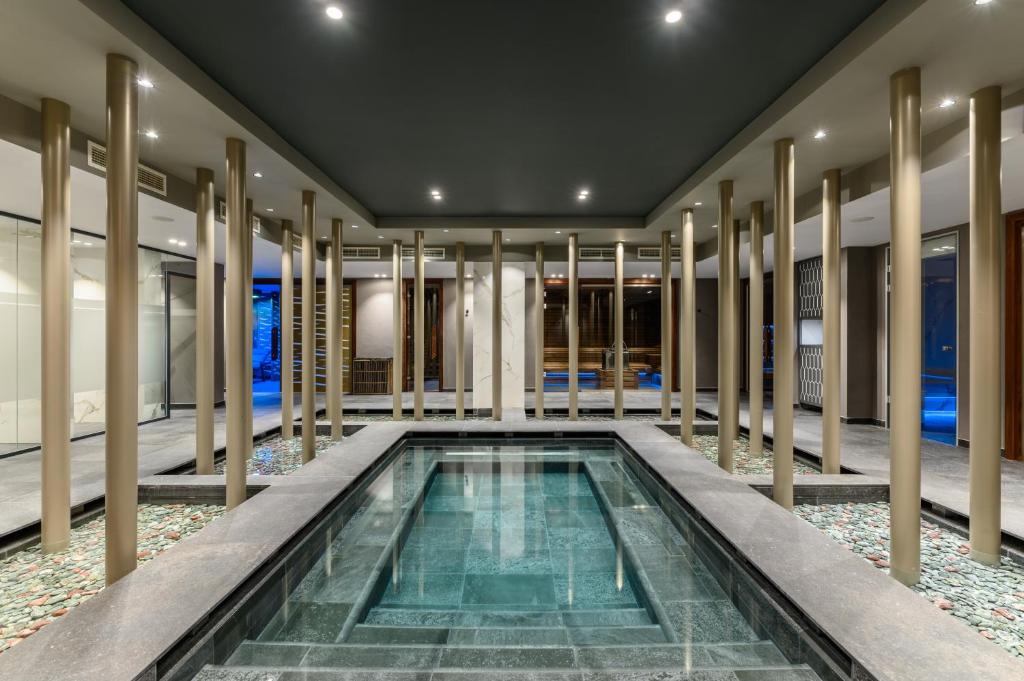 Our site showcases the best hotels in the world.