Riffelalp Resort 2222m, Zermatt
October 17, 2023
Nestled high up in the Swiss Alps, amidst the pristine beauty of Zermatt, lies a hidden gem that promises an unforgettable experience for discerning travelers seeking luxury, tranquility, and natural splendor. Welcome to Riffelalp Resort 2222m, a five-star haven of indulgence that offers an oasis of serenity amid Europe's most breathtaking landscapes.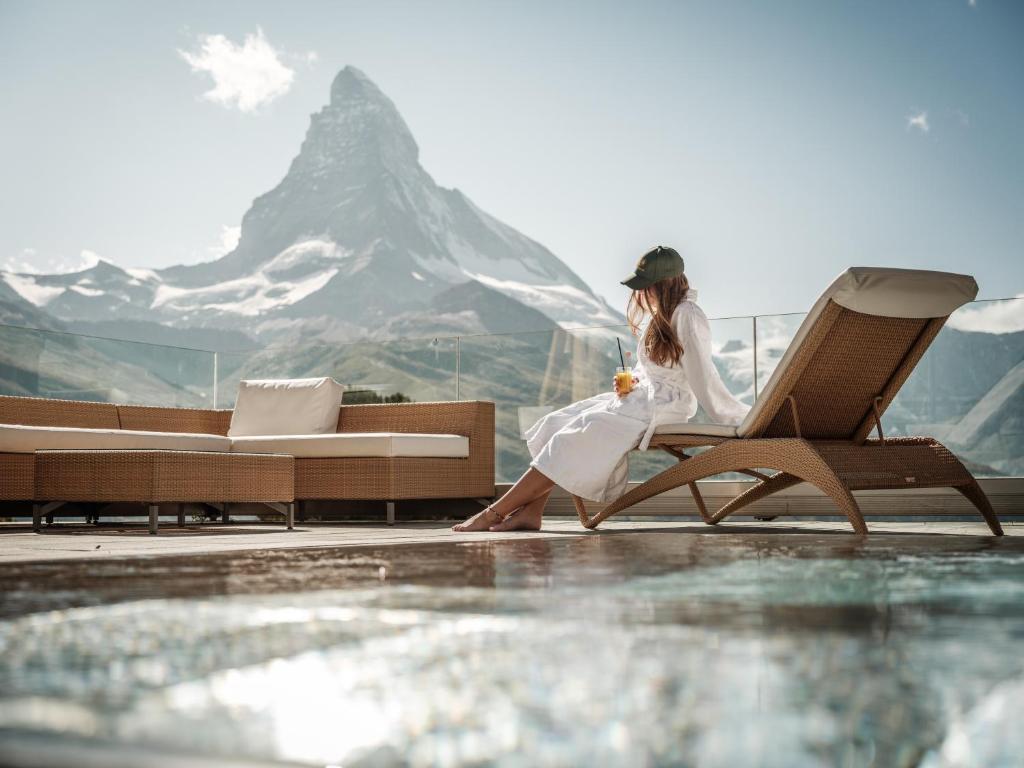 At an awe-inspiring altitude of 2222 meters above sea level, Riffelalp Resort 2222m transports its guests to new heights both figuratively and literally. As you ascend to this alpine sanctuary, a world of unparalleled natural beauty unfolds before your eyes. Surrounded by snow-capped peaks and verdant valleys, this resort stands as a testament to elegance harmoniously blending with nature.
Stepping into Riffelalp Resort 2222m is like entering a realm of refined luxury and warm Swiss hospitality. The resort boasts 65 meticulously designed rooms, each exuding a sense of timeless elegance and comfort. From spacious suites to cozy chalets, every accommodation option has been thoughtfully crafted to create a welcoming sanctuary for guests to unwind and recharge.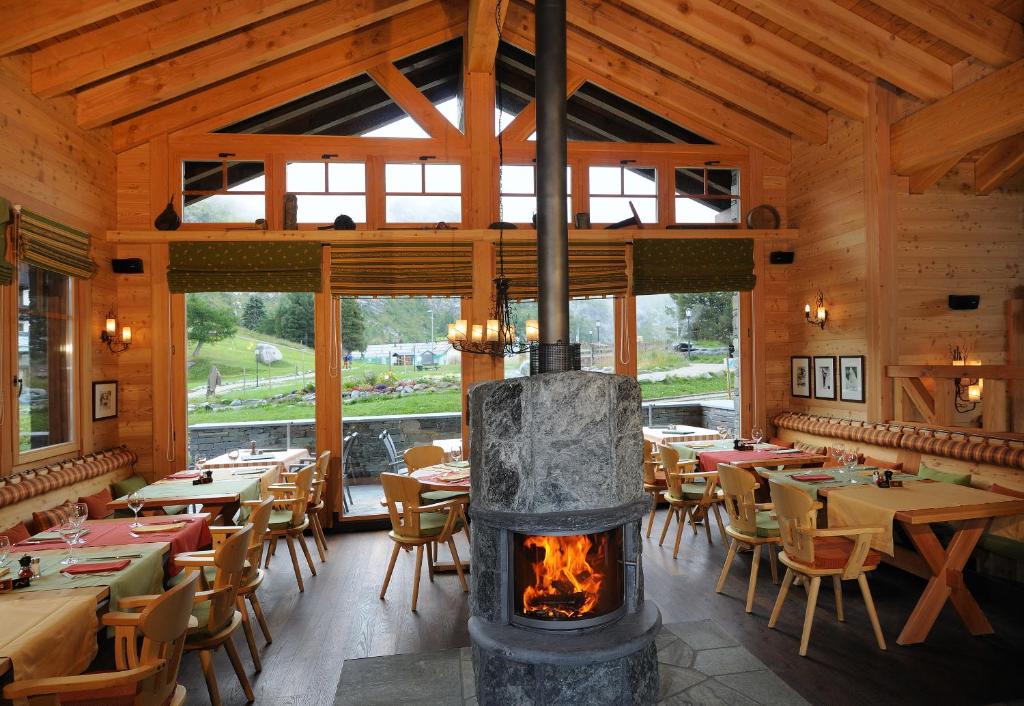 Riffelalp Resort 2222m seamlessly blends contemporary design with classic Alpine aesthetics, resulting in a harmonious symphony of style. The architecture pays homage to traditional chalet-style structures, while the interiors showcase modern touches and impeccable attention to detail. Rich wooden furnishings, plush fabrics, and panoramic windows frame the majestic vistas, creating a serene ambiance throughout the resort.
Culinary delights await at Riffelalp Resort 2222m, where gastronomic excellence is celebrated. The resort boasts three exceptional restaurants, each offering a unique dining experience. Indulge in gourmet cuisine crafted by world-class chefs, savoring the finest local and international flavors. From the elegant fine dining experience to casual al fresco delights, every meal at the resort is a journey of taste and indulgence.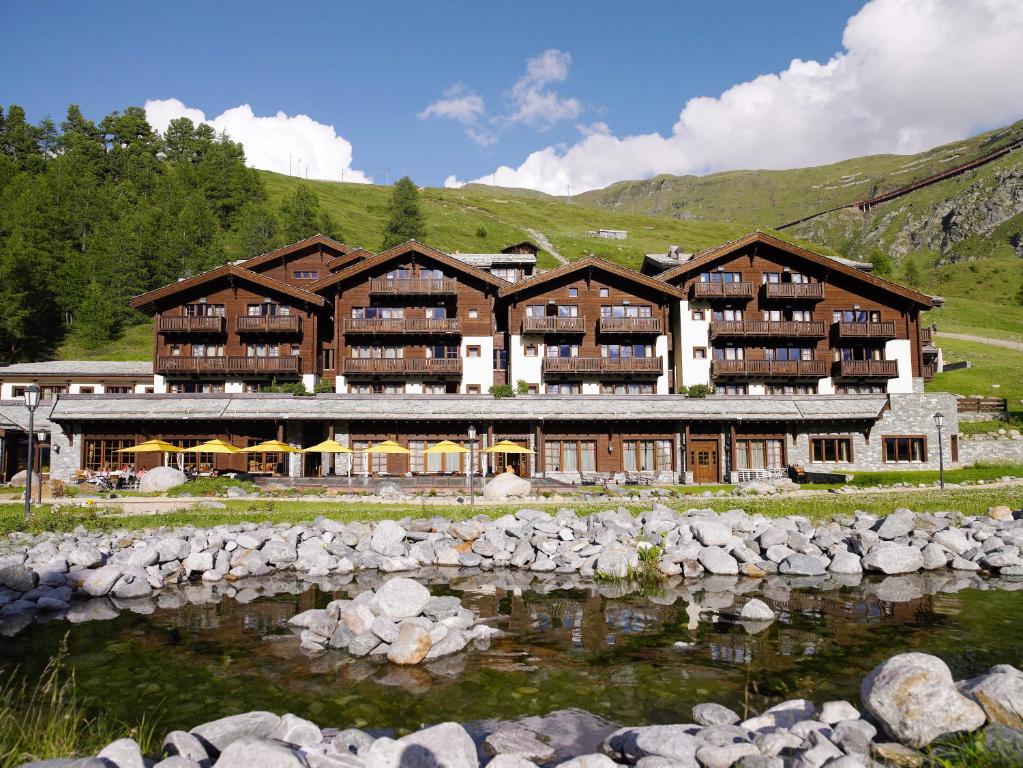 The spa at Riffelalp Resort 2222m is a sanctuary of rejuvenation, inviting guests to unwind, recharge, and reconnect with their senses. Immerse yourself in the tranquil ambiance as you indulge in a range of revitalizing treatments and therapies, expertly administered by skilled therapists. The wellness facilities, including indoor and outdoor pools, saunas, and steam rooms, offer the perfect respite after a day of exploration and adventure.
Beyond the luxurious confines of the resort, a world of thrilling adventures awaits. With ski-in/ski-out access, Riffelalp Resort 2222m caters to winter sports enthusiasts. Glide down pristine slopes, surrounded by breathtaking panoramas. In the summer months, explore the region's extensive hiking trails, discovering hidden alpine meadows and cascading waterfalls. Whatever the season, Zermatt captivates with its natural wonders.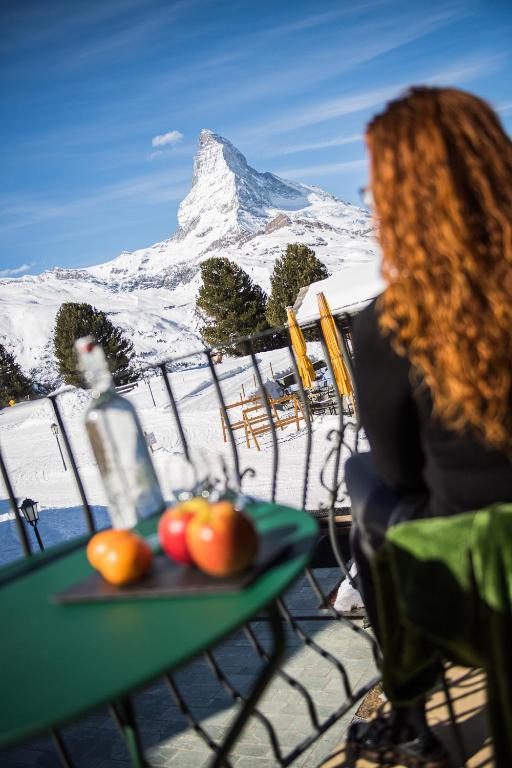 Riffelalp Resort 2222m goes above and beyond to create unforgettable experiences for its guests. From festive celebrations to cultural events and live music performances, the resort hosts an array of special occasions throughout the year. Immerse yourself in the vibrant atmosphere, creating lasting memories that are sure to be treasured.
Nestled at the foot of the iconic Matterhorn, Zermatt stands as a testament to Switzerland's rich alpine legacy. The charming car-free village, with its quaint wooden chalets and cobbled streets, transports visitors to a world where time seems to stand still, and where the majesty of nature is in harmonious sync with the pulse of daily life. Beyond the village's serene ambiance, the distant chime of cowbells and the aroma of freshly baked Swiss pastries filling the air, Zermatt's history is deeply interwoven with mountaineering lore, a story best told by the Matterhorn Museum, which dives deep into the region's alpine past.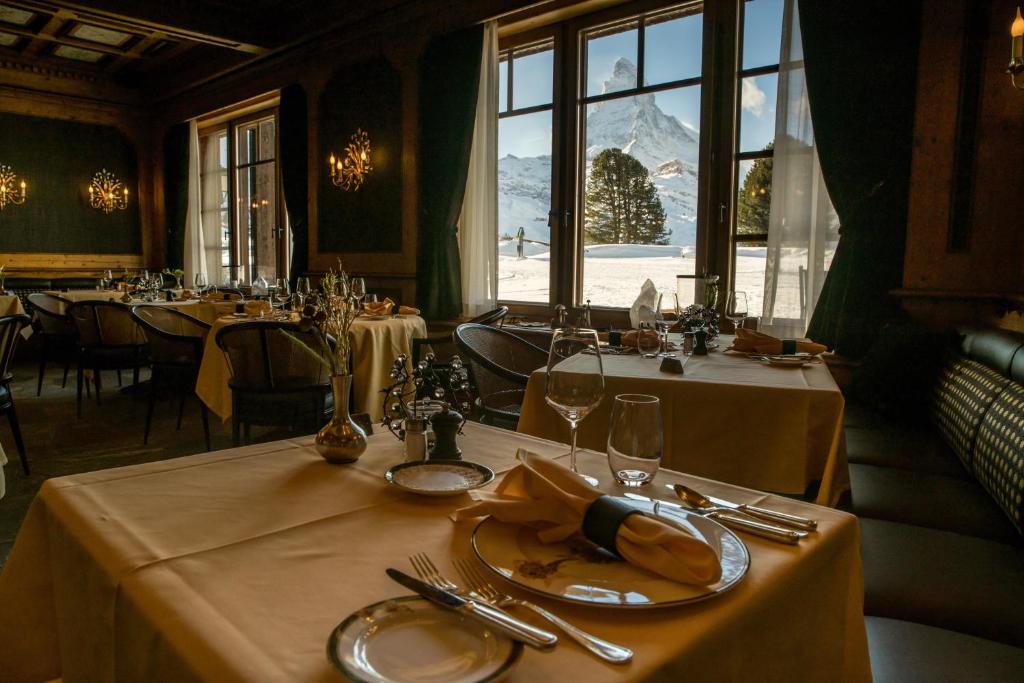 As a ski destination, Zermatt is unparalleled. Boasting one of the highest ski resorts in the Alps, it guarantees snow all year round, making it an ideal choice for both novice skiers and seasoned professionals. With over 360 kilometers of pistes that connect with Cervinia in Italy, skiers and snowboarders are treated to a diverse array of terrains, from gentle slopes to adrenaline-pumping off-piste adventures. The mesmerizing panoramas of snow-draped peaks, including the majestic Matterhorn, provide a breathtaking backdrop, turning every descent into a picturesque memory.
But Zermatt is more than just a winter wonderland. When the snow melts, the region transforms into a verdant paradise, offering a plethora of activities for the outdoor enthusiast. From hiking and mountain biking along its myriad of trails to indulging in its sumptuous culinary offerings or unwinding at one of its luxurious spas, Zermatt seamlessly marries the thrill of adventure with the allure of relaxation. It's a destination that beckons with the promise of unforgettable experiences, whether under a blanket of snow or the golden glow of the alpine sun.
See also our Travel Guides.