La Valise, Tulum
July 11, 2023
Hotel La Valise in Tulum is the perfect place for travelers looking for a luxurious, relaxing stay in a paradisiacal location. Located on Tulum's white sand beach, this hotel is known for its minimalist design and intimate atmosphere.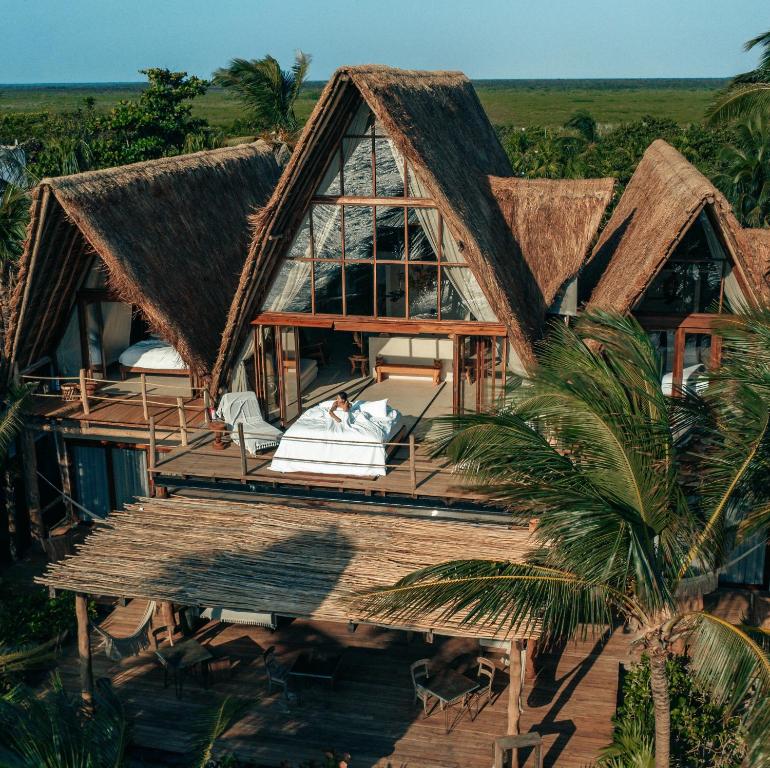 La Valise comprises just nine rooms and suites, each tastefully decorated and equipped with a private bathroom and balcony or terrace overlooking the Caribbean Sea. Rooms are spacious and comfortable, with Egyptian cotton sheets and top-quality toiletries. Some suites even feature a private pool or outdoor bathtub for maximum relaxation.
The hotel's restaurant, Nü Tulum, offers cuisine inspired by Mexican culture and local ingredients. Dishes are carefully prepared by local chef Cesar Castañeda and served in a romantic and elegant setting. Guests can also enjoy ocean views while dining from the restaurant's outdoor patio.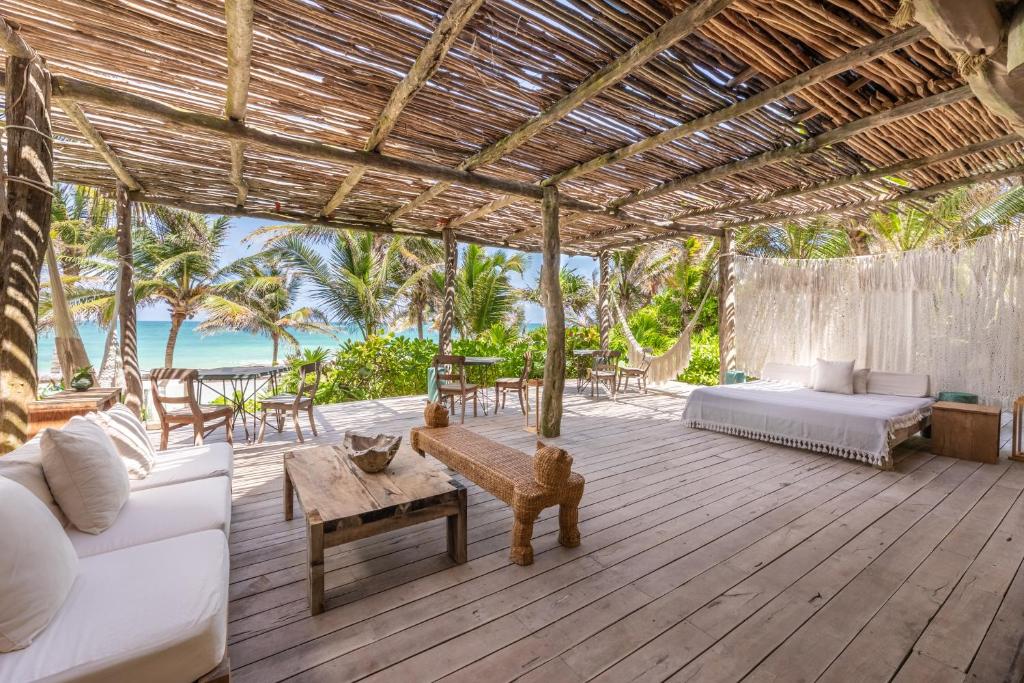 For those looking to relax and rejuvenate, La Valise features a spa offering a range of relaxing treatments. Therapists use natural ingredients and age-old techniques to offer an experience of purification and renewal. Guests can also enjoy private yoga and meditation classes on the beach.
La Valise's location is ideal for travelers wishing to explore the Tulum region. The Mayan ruins of Tulum are just a ten-minute drive from the hotel, while the region's famous cenotes can be reached in less than thirty minutes by car. Tulum's crystal-clear beach is also a favorite spot for water activities such as snorkeling and windsurfing.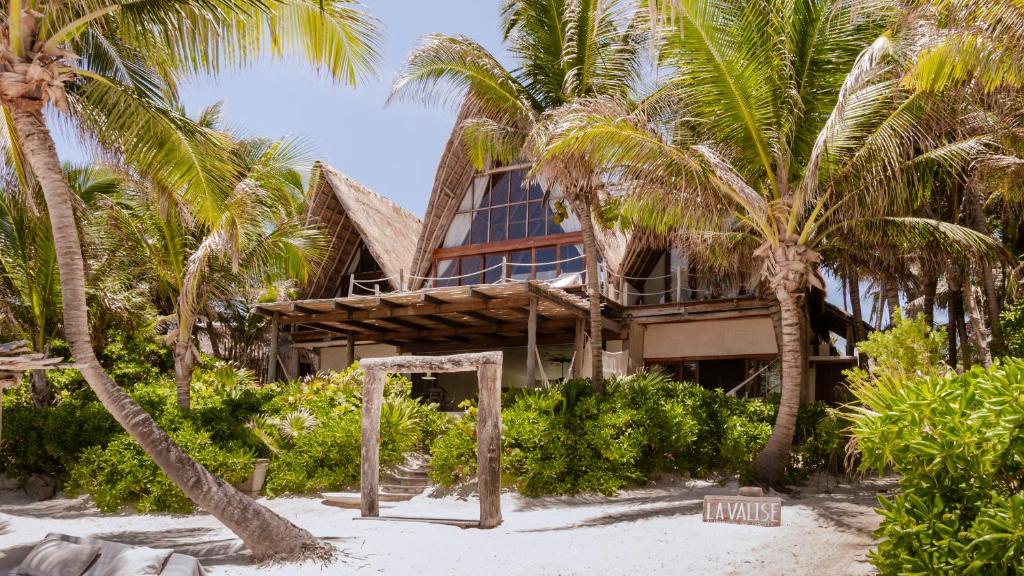 The staff at La Valise are renowned for their warm, attentive service. Team members are available to help guests arrange excursions, transfers and reservations at the region's finest restaurants. They are also available to respond to all guests' requests to ensure a most enjoyable stay.
Hotel La Valise in Tulum is a dream destination for those looking to relax in luxurious surroundings while exploring the wonders of the Yucatan Peninsula. With its elegant rooms and suites, fine restaurant and relaxing spa, La Valise is a true haven of peace by the sea. Travelers can be sure of a warm welcome and exceptional service from the hotel's dedicated staff.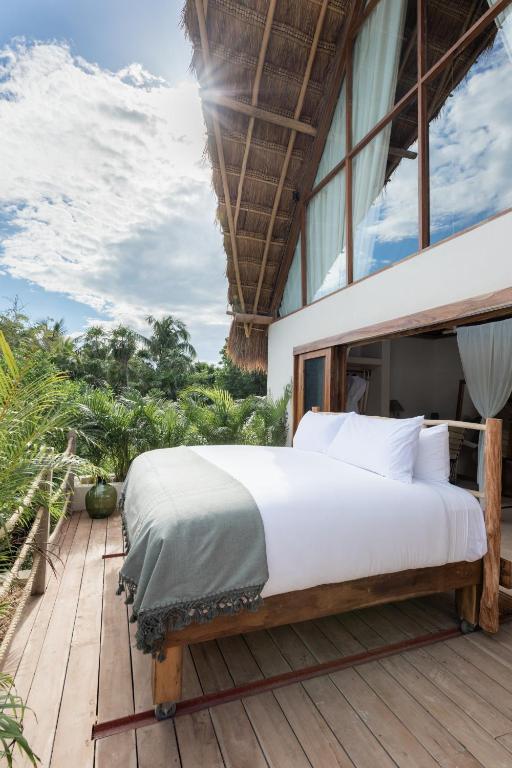 Tulum is a captivating tourist destination located on the magnificent Caribbean coast of Mexico's Yucatan Peninsula. Famous for its pristine white sand beaches, turquoise waters and well-preserved Mayan ruins, Tulum offers a unique experience blending history, culture and relaxation. The ruins of Tulum, perched on a cliff overlooking the sea, offer a fascinating glimpse into the ancient Mayan civilization. Visitors can explore the temples, palaces and walls of this ancient city, while spectacular ocean views add a touch of natural beauty to this historic experience.
In addition to its archaeological heritage, Tulum is also renowned for its heavenly beaches. Travelers can bask on the sandy beaches, swim in the crystal-clear waters or enjoy water activities such as snorkeling or scuba diving to explore the region's incredible coral reefs. Tulum also offers a relaxed, bohemian atmosphere, with rustic beach huts, trendy restaurants, lively bars and a thriving art scene. Travelers can enjoy delicious cuisine, refreshing cocktails and a relaxing ambience while admiring spectacular sunsets over the marine horizon.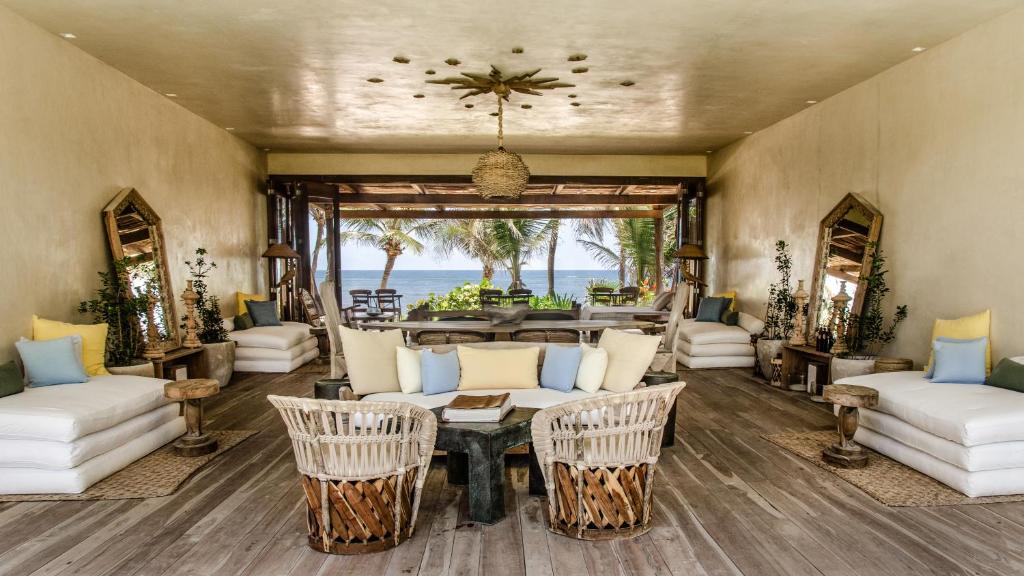 In addition to its natural attractions, Tulum is also a popular spot for ecotourism enthusiasts. The surrounding area abounds in nature reserves, cenotes (freshwater wells) and lush jungles. Visitors can hike through the reserves, swim in the crystal-clear cenotes, observe exotic flora and fauna and take part in outdoor excursions to discover the region's natural beauty. Whether relaxing on the beach, exploring ancient history or connecting with nature, Tulum offers a versatile and unforgettable tourism experience, attracting travelers from all over the world in search of an authentic tropical getaway.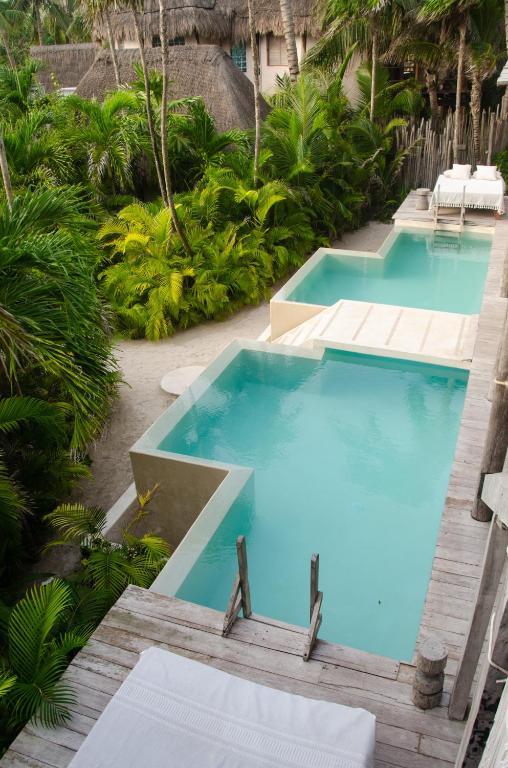 Our site showcases the best hotels in the world.