ME Cabo, Cabo San Lucas
October 11, 2023
Located on the sun-drenched shores of Cabo San Lucas, the ME Cabo Hotel presents a dazzling blend of style, luxury, and captivating natural beauty. This resort is an oasis of sophistication and fun, tucked away in one of Mexico's most fancied destinations. Perched on the only swimmable beach in Los Cabos, the hotel overlooks the iconic El Arco, offering guests an unbeatable backdrop for their stay. The azure waters of the Pacific Ocean lap at the sandy shores just steps from the hotel, providing a serene setting that is as refreshing as it is beautiful.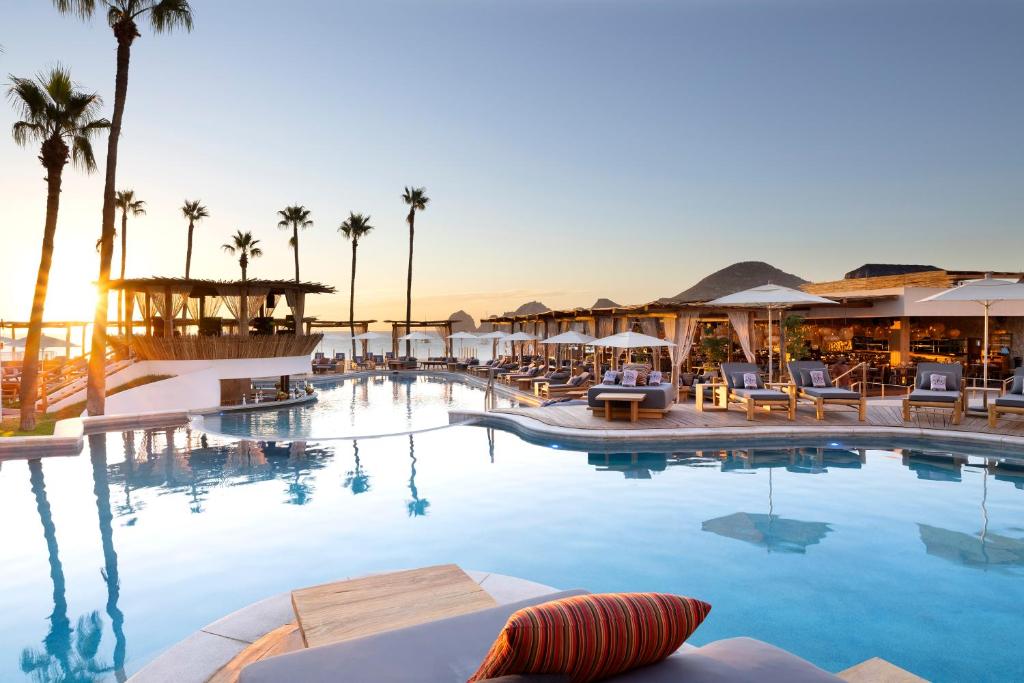 As you step into the ME Cabo Hotel, you're greeted by a stunning blend of modern design and traditional Mexican architecture. The décor is a testament to understated elegance, with a hip twist that resonates with the culture of Cabo San Lucas. Each room is meticulously designed and outfitted with 5-star amenities, ensuring that every moment of your stay is steeped in comfort and luxury.
The hotel's location in the El Medano Ejidal neighborhood places it within easy reach of attractions like the Puerto Paraiso Mall and Marina Del Rey. Yet, the real charm of the ME Cabo Hotel lies in the unique experiences it offers its guests.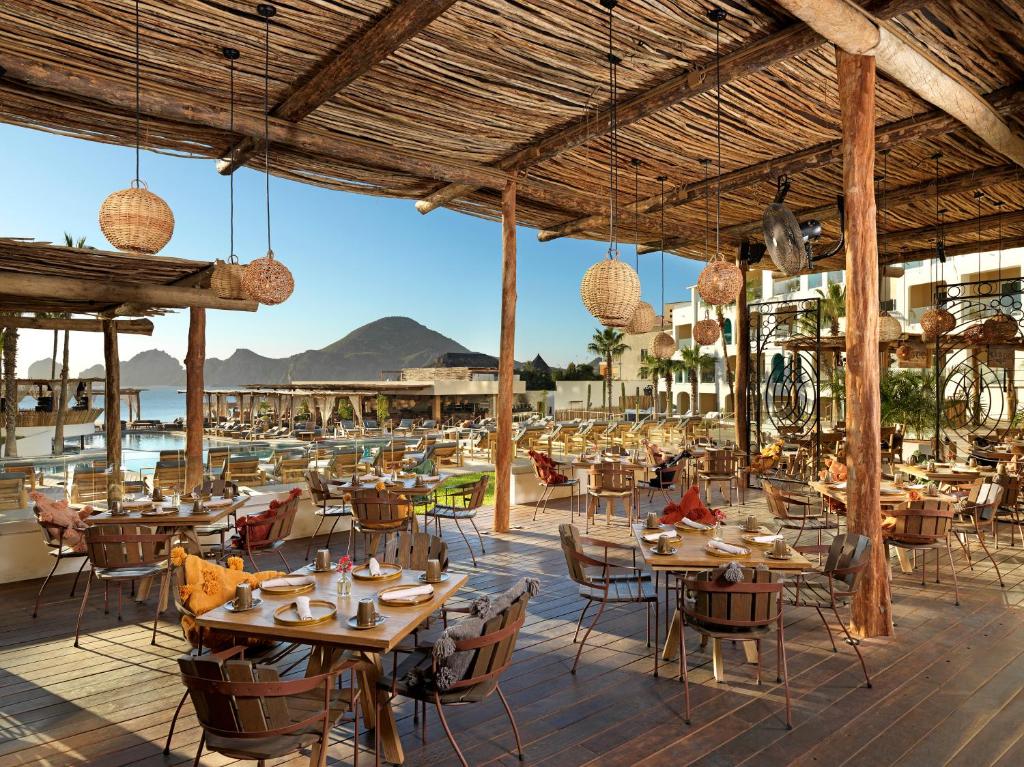 Indulge in a gastronomic adventure at the hotel's dining venues, where you can sample a variety of culinary delights. From local delicacies to international cuisine, the dining options are as diverse as they are delicious. Whether you're enjoying a romantic dinner under the stars or a lively brunch by the beach, every meal at the ME Cabo Hotel is a celebration of flavours.
A visit to the hotel's spa is a must for those seeking relaxation and rejuvenation. Offering a range of treatments inspired by the healing traditions of Mexico, the spa is a sanctuary where you can unwind and refresh your senses. The hotel also hosts a variety of special events, adding a dash of excitement to your stay. From live music performances to beach parties, there's never a dull moment at the ME Cabo Hotel.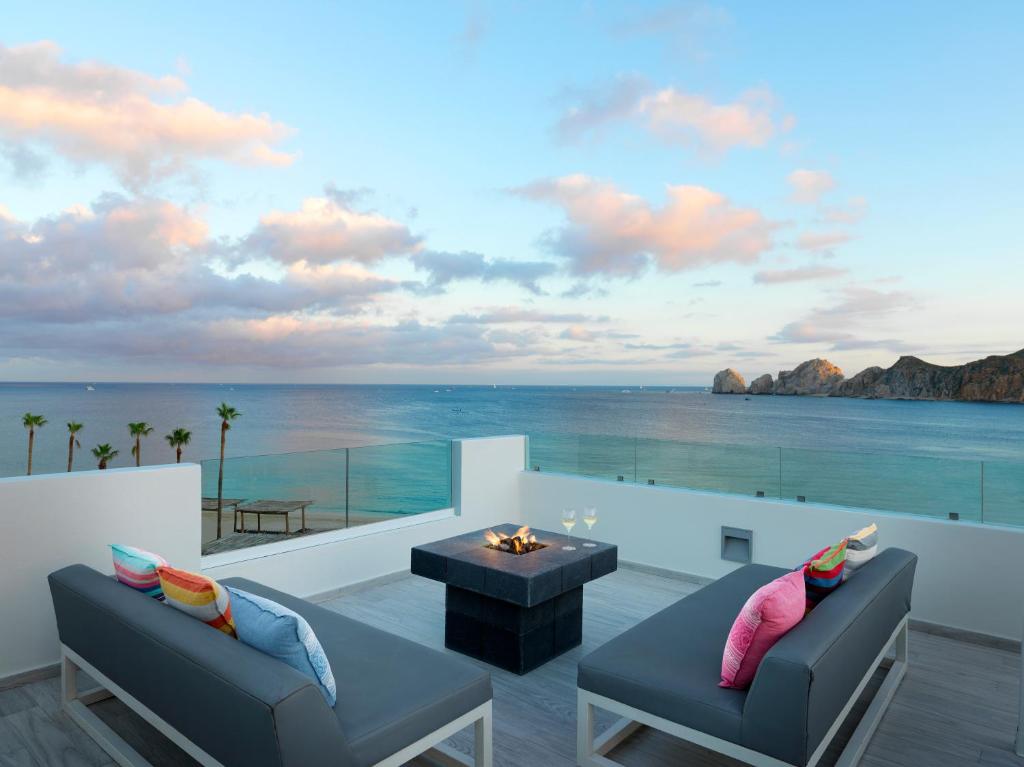 But perhaps the most compelling reason to choose the ME Cabo Hotel for your getaway is the exceptional service. The staff goes above and beyond to ensure that every guest feels special, creating an atmosphere of warmth and hospitality that is truly remarkable.
Cabo San Lucas, often simply referred to as "Cabo," is a premier holiday destination located at the southern tip of Mexico's Baja California Peninsula. Boasting a unique blend of breathtaking natural beauty and luxurious amenities, Cabo has firmly established itself as one of the trendiest tourist spots in North America. Its azure waters, iconic Arch of Cabo San Lucas, and sun-kissed beaches are a backdrop to a plethora of activities, from world-class fishing and water sports to vibrant nightlife and gourmet dining. Whether it's the lure of beachfront resorts, championship golf courses, or the bustling marina, there's no doubt that Cabo offers an upscale experience amidst its rugged coastline and desert landscapes.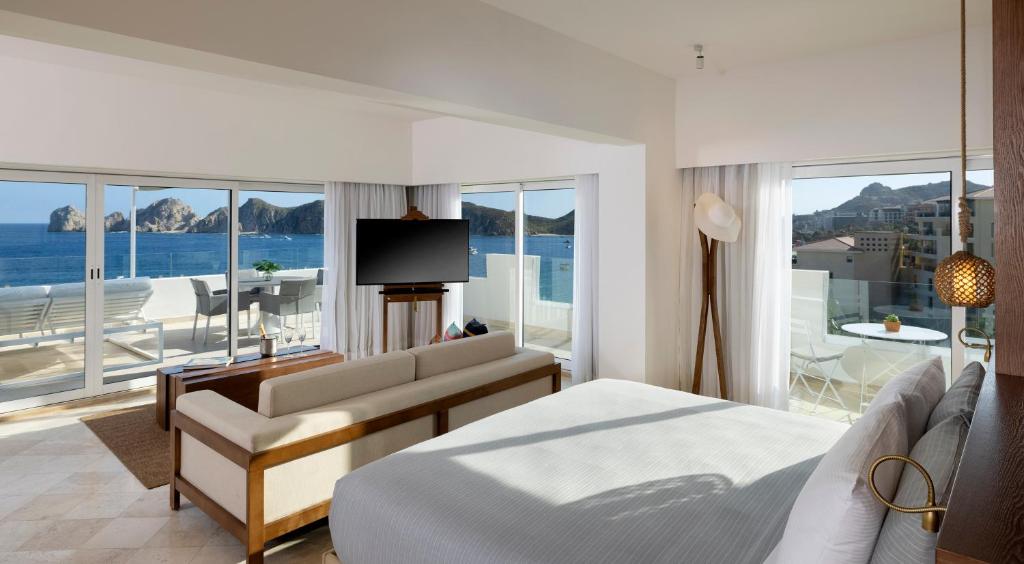 Yet, what truly sets Cabo San Lucas apart is its ability to cater to diverse travel desires. For the adventure-seeker, it promises thrilling excursions like ATV dune tours, deep-sea fishing, and scuba diving among the region's unique marine life. For those seeking relaxation, serene beach lounges, spa retreats, and sunset cruises await. And when the sun sets, Cabo comes alive with its pulsating nightlife, from its bars and clubs to beach parties under the stars. This harmonious mix of relaxation and exhilaration has solidified Cabo San Lucas's reputation as a must-visit hotspot for global travelers.
Our blog showcases the best hotels in the world.