Le Méridien Ile des Pins, New Caledonia
March 25, 2023
The « Best hotels around the world » presents the Meridien Ile des Pins. This luxury hotel in New Caledonia is a real treasure with a strong feeling of paradise. Located on the Southern tip of New Caledonia, Meridien Ile des Pins is on the spectacular Oro Bay. Both natural and exclusive, Merdien Ile des Pins rests on acres of lush vegetation and facing the incredible turquoise waters on Southern Caledonia. Crystal clear water, white sandy beach, lush vegetation, impeccable service… it just seems like paradise.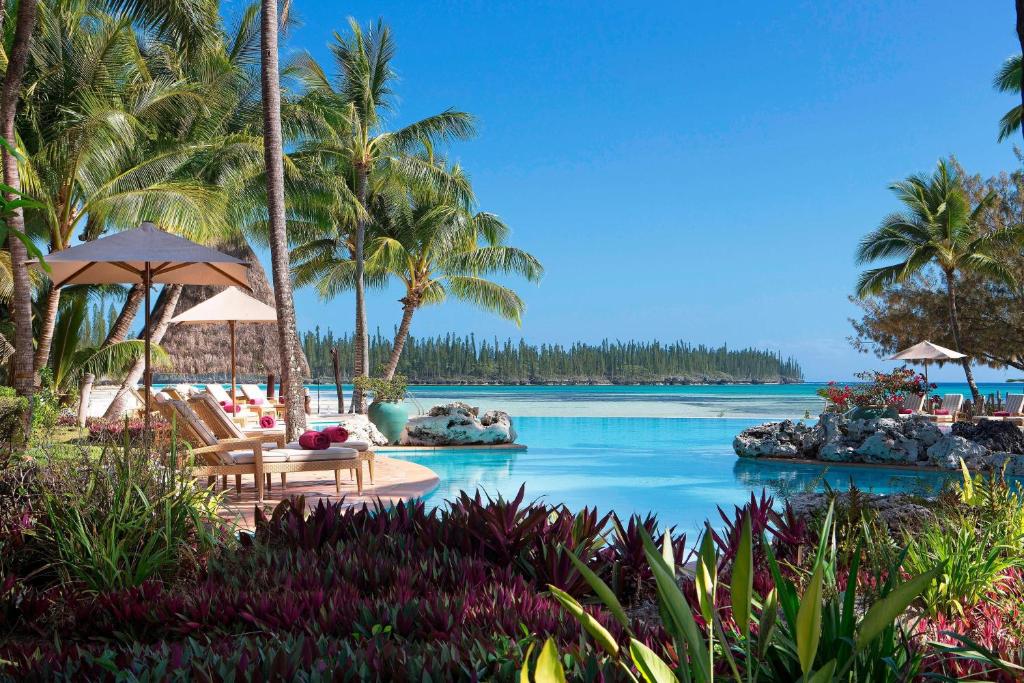 With 39 rooms and suites in private bungalows and pavilions, the Meridien Ile des Pins remains exclusive. You can select between beach view, pool view or garden view, and enjoy your own private terrace. The rooms are spacious and finely decorated with local artifacts. The overall design remains classic and modern. This luxury hotel also adopts open spaces to make room for the Pacific breeze to circulate. All rooms benefit from the latest technology. The Meridien Ile des Pins offers a variety of restaurants, from relaxed BBQ to fine dining. Seafood is a must, accompanied with delicate wines from Europe and Australia.
People come here for mainly two reasons. Love, many honeymooners come to Ile des Pins to nest their love in this unique setting. The other reason is to relax and enjoy the place. The hotel offers many sports, such as kayaking, snorkeling, fishing… you can also decide to simply do nothing and enjoy the beach.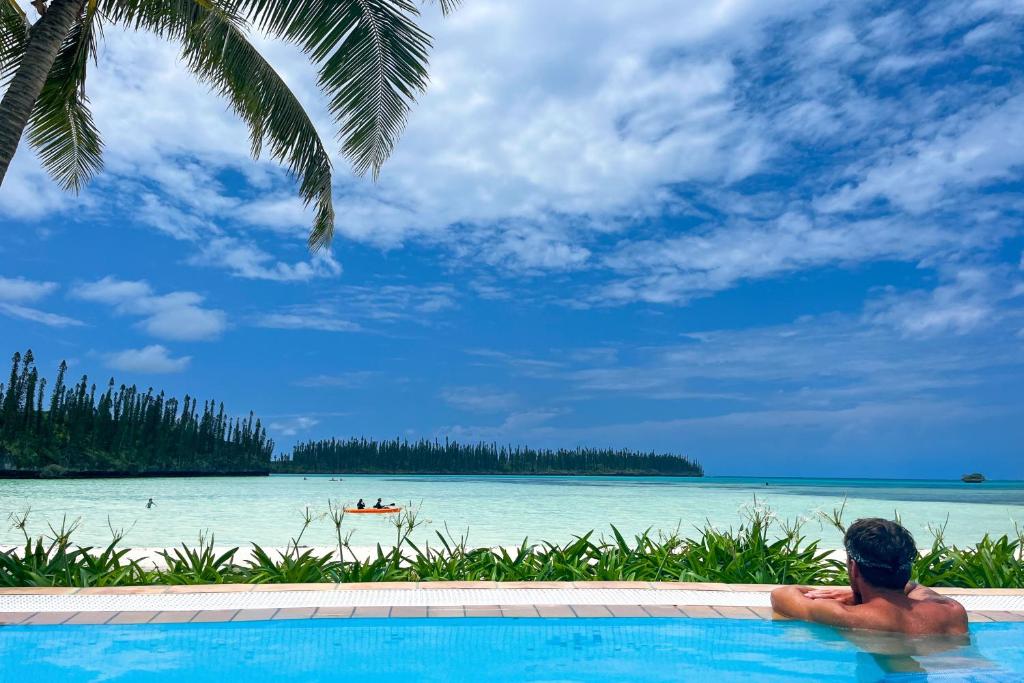 Le Meridien Ile des Pins is one of the best hotels in the world. Its location, environment and service are totally unique. The food is fresh and excellent, the water turquoise and the beach of white sand. It looks like paradise, it tastes like paradise, well that must be paradise.
The Isle of Pines offers many activities for visitors. Beaches are the most popular attractions on the island, offering crystal clear waters and a variety of water sports including scuba diving, snorkeling, sailing and kayaking. Some of the most famous beaches include Kuto Beach, Kanumera Beach and Oro Beach.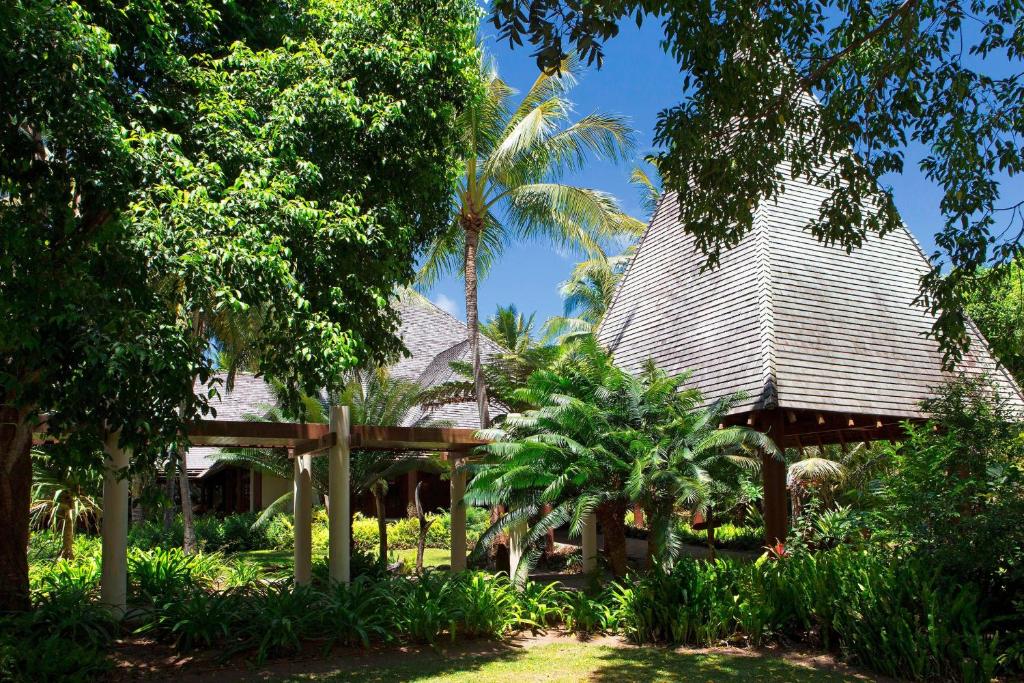 The Isle of Pines also offers many hiking opportunities for visitors. The hike to Table Point is one of the most popular on the island, offering a stunning view of Kuto Bay. Visitors can also hike through the rainforest to see the Natural Pool Waterfall, a popular swimming spot for islanders.
Finally, visitors can experience the island's unique Kanak culture by visiting the village of Vao. This village offers an authentic experience of life on the island, with residents still practicing Kanak traditions and customs.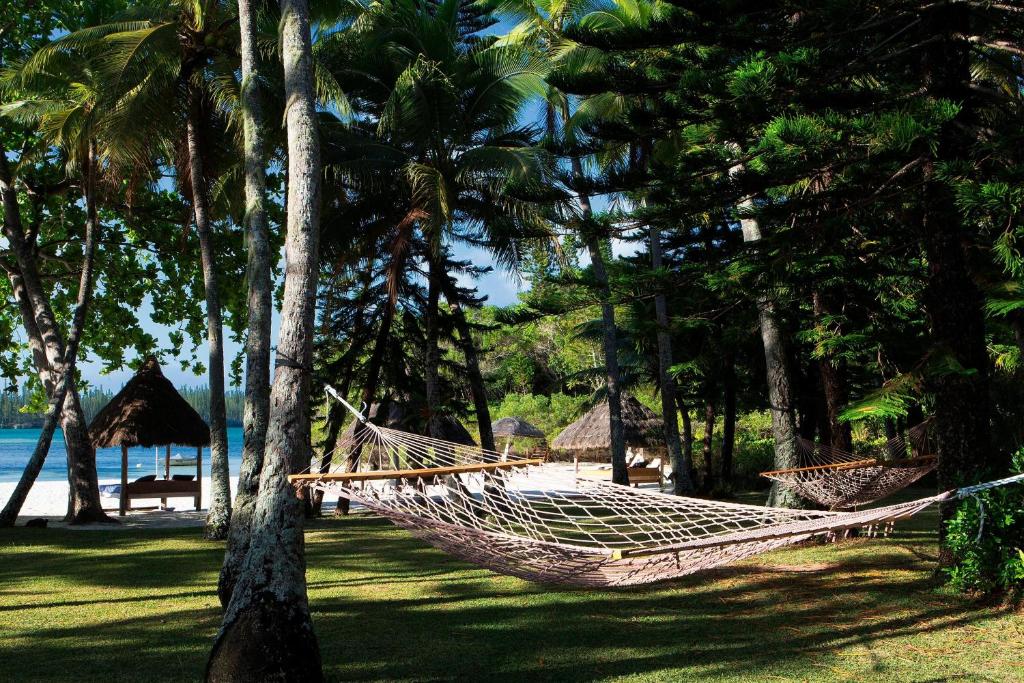 –
Check out our selection of the best hotels in the Pacific.