Longitude 131, Ayers Rock
April 6, 2023
The "best hotels around the world" presents Longitude 131. Set literally next to Uluru (Ayers Rock) in the heart of Australia, Longitude offers stunning views of the outback and delivers a unique impression of adventure, in style. Longitude 131 is made of 15 luxury tents, giving each guest privacy and its own rhythm when facing the incredible beauty of nature. This luxury lodge is exclusive.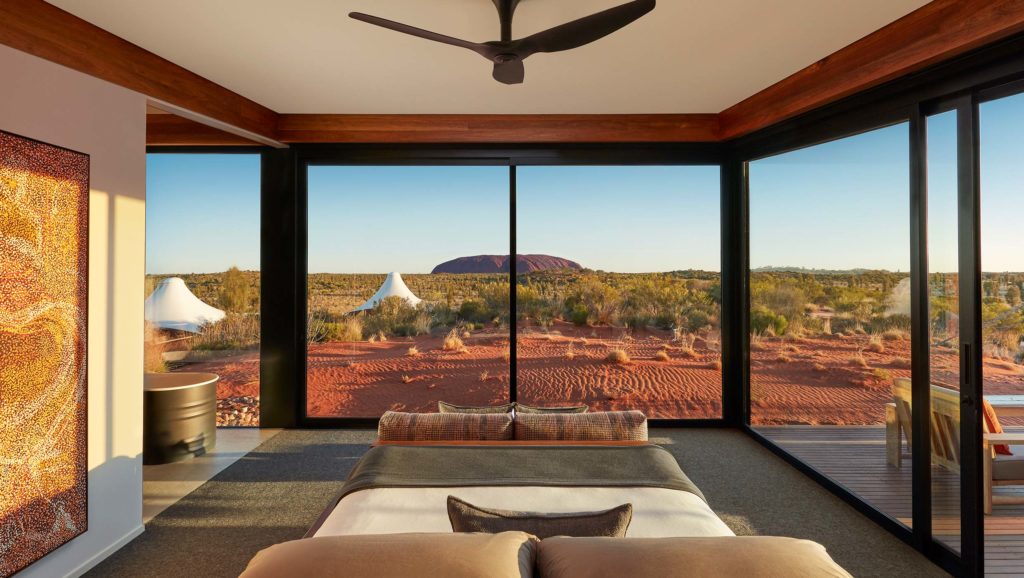 Each luxury tent has a bedroom with huge windows offering stunning views of Uluru. The best moments of the days are sunrise and sunset. The outback transforms itself with vivid colours of red and orange. Something never to be forgotten. Each tent also has its own bathroom and an array of luxury gadgets to feel just like at home, such as ipod docks, except for the view. Each tent is named after an Australian pioneer and adventurer. The concept of tents is to recreate the atmosphere of conquest, but with luxury on top.
The evening also offers up an experience to last a lifetime. Dine out under the spectacular desert night sky at Table 131°. An intimate three-course dinner is served with the finest wines under a glittering canopy of stars. This is, without doubt, the perfect way to wind down after an amazing day of discovery. Longitude 131 is one of the best hotels in the world, for the concept, the view and the experience. One should try to stop there when visiting Uluru. The hotel also organises tours to better discover this sacred site.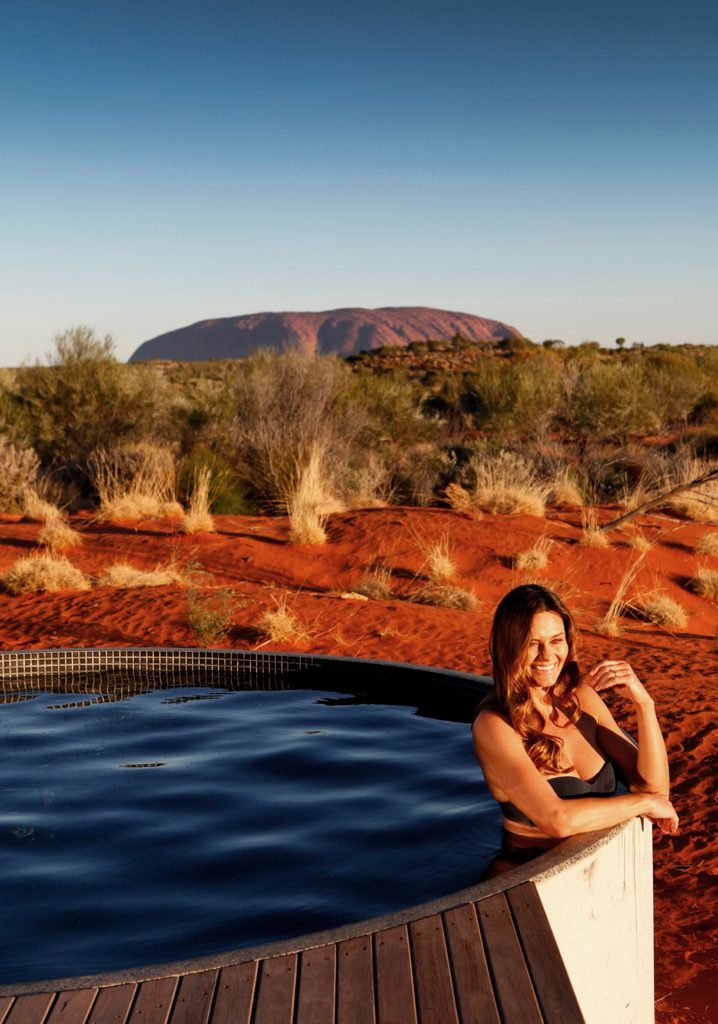 Ayers Rock, also known as Uluru, is a world-famous rock formation located in the heart of the Australian Outback. For many travelers, Ayers Rock is an iconic symbol of Australia and a must-visit destination. Visitors can take part in a range of activities, including guided tours, camel rides, and hikes around the base of the rock. The rock formation is particularly stunning at sunrise and sunset, when the colors of the rock change dramatically.
One of the most unique aspects of Ayers Rock is its cultural significance to the local Indigenous people. The Anangu people have lived in the area for thousands of years and consider Ayers Rock a sacred site. Visitors to the park can learn about Anangu culture and history at the Uluru-Kata Tjuta Cultural Centre, which offers a range of educational programs and exhibits. The center is also a great place to pick up souvenirs and support local Indigenous artisans.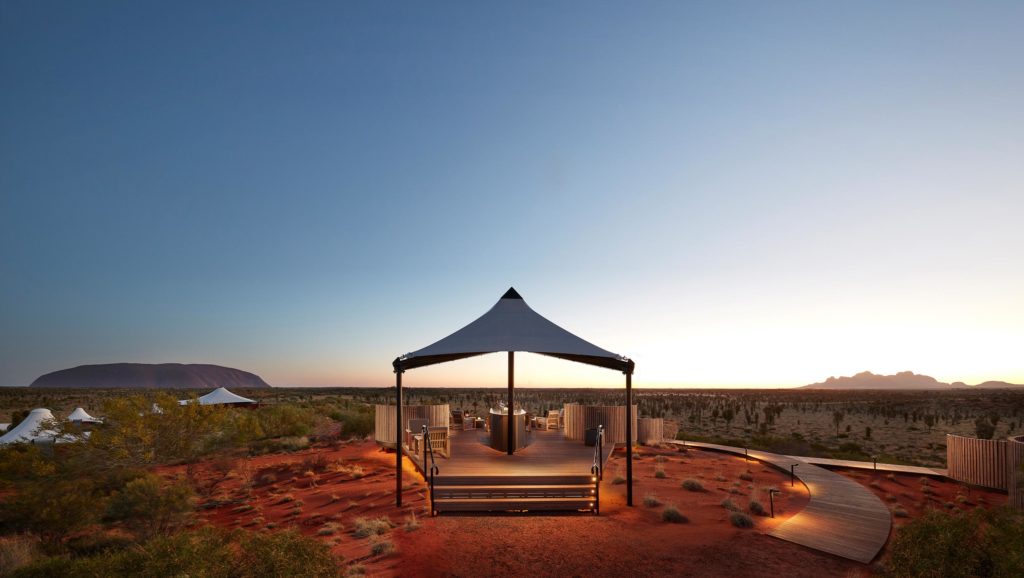 In addition to Ayers Rock, the surrounding area is home to several other natural wonders, including the Kata Tjuta rock formations and the Kings Canyon. Visitors can take part in guided tours of these sites or explore on their own. The Australian Outback is also known for its stunning night sky, and stargazing tours are a popular activity in the area.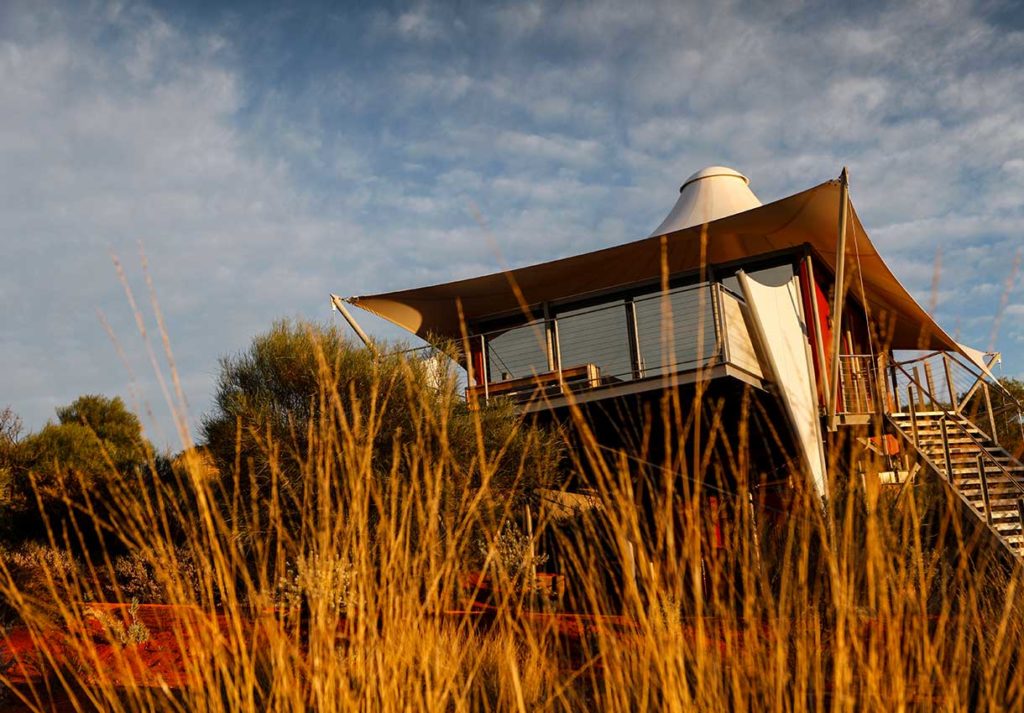 –
This is one of the best hotels in the world.