Les Jardins de la Koutoubia, Marrakech
July 25, 2023
Located in the heart of Marrakech, Les Jardins de la Koutoubia is a veritable oasis of luxury and beauty. With 108 elegantly decorated rooms, including 30 Mini Suites, 22 Junior Suites and 2 Royal Suites, this establishment offers exceptional accommodation for the most discerning traveler.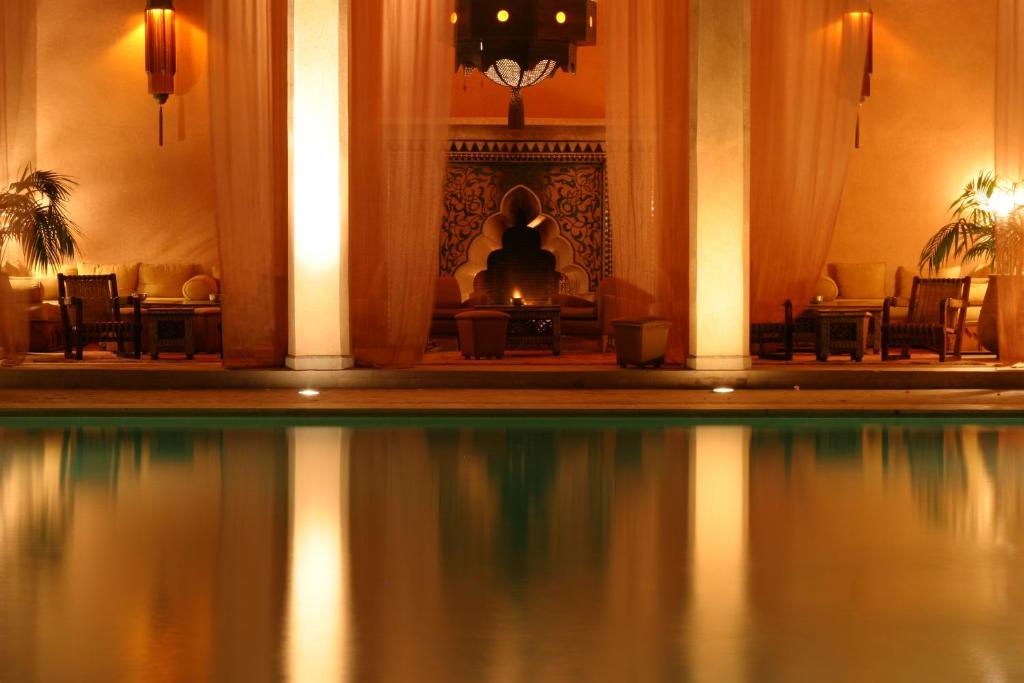 Traditional Moroccan architecture blends harmoniously with contemporary influences, creating a unique and enchanting atmosphere. Each room is equipped with air conditioning, ensuring optimum comfort even on hot summer days.
Les Jardins de la Koutoubia also offers a full range of services and facilities to meet the needs of its guests. Guests can enjoy a Carita spa to relax and rejuvenate, a Jacuzzi to unwind and delicious meals at the rooftop restaurant offering breathtaking views of the city and the Atlas Mountains.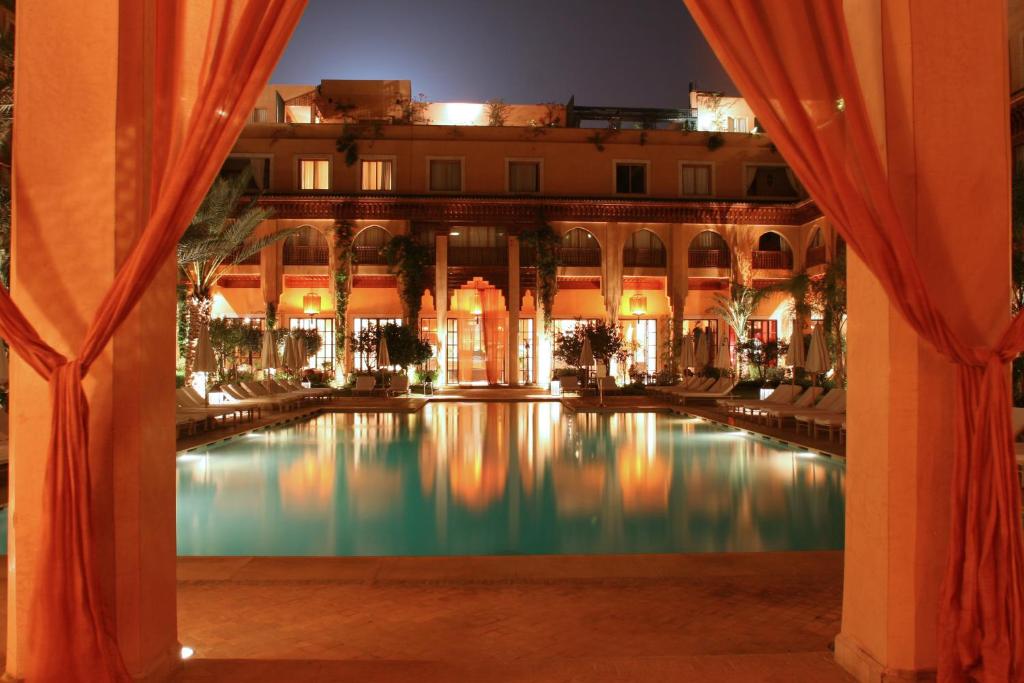 Its proximity to the famous Jamaâ El Fna square is another major asset of this hotel. In just a two-minute walk, you'll be immersed in the hustle and bustle of Marrakech's medina, with its colorful souks and lively cultural events.
Abu Yusuf Yaqub al-Mansur, an Almohad caliph, is famous for having built the magnificent Koutoubia mosque in the 12th century. Marrakech's emblematic mosque is one of the city's most important symbols.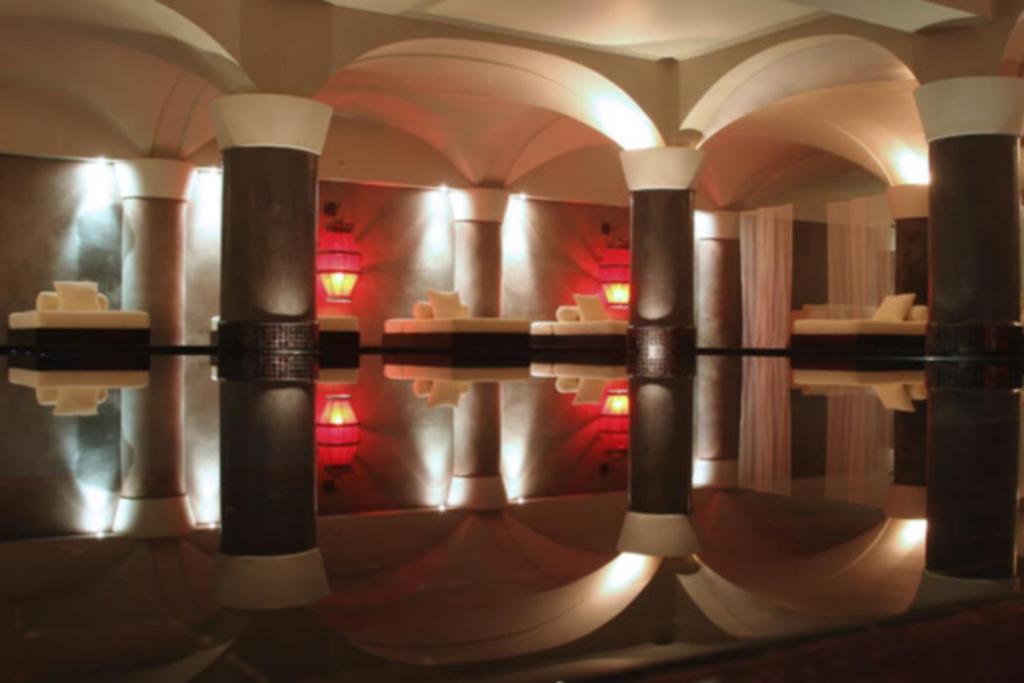 Located at the foot of the Atlas Mountains, Marrakech, often referred to as the "Pearl of the South", is a fascinating and vibrant city in the heart of Morocco. Its historic center, the medina, is a labyrinth of narrow, winding streets, full of life and color, where bustling bazaars, majestic palaces and lush gardens meet. Jemaa el-Fna square is the beating heart of the city, with its snake charmers, orange juice vendors and storytellers captivating passers-by, creating a lively spectacle that evokes the richness of Moroccan cultural tradition.
Marrakech's palaces and museums offer a fascinating insight into Moroccan history and culture. The Palais de la Bahia, with its sumptuously decorated rooms and tranquil gardens, is an impressive example of Moroccan architecture. Similarly, the Musée de Marrakech and the Medersa Ben Youssef, a former Koranic school, are must-sees for those interested in art and culture. For a break from the hustle and bustle of the city, the Majorelle gardens offer a haven of peace, with their shady walkways, exotic plants and famous blue villa. At the end of the day, a stroll through Marrakech's souks is an unforgettable experience, where you can bargain for spices, carpets, jewelry and traditional clothing. Marrakech is a tourist destination that stimulates all the senses, offering total immersion in a rich culture and fascinating historical heritage.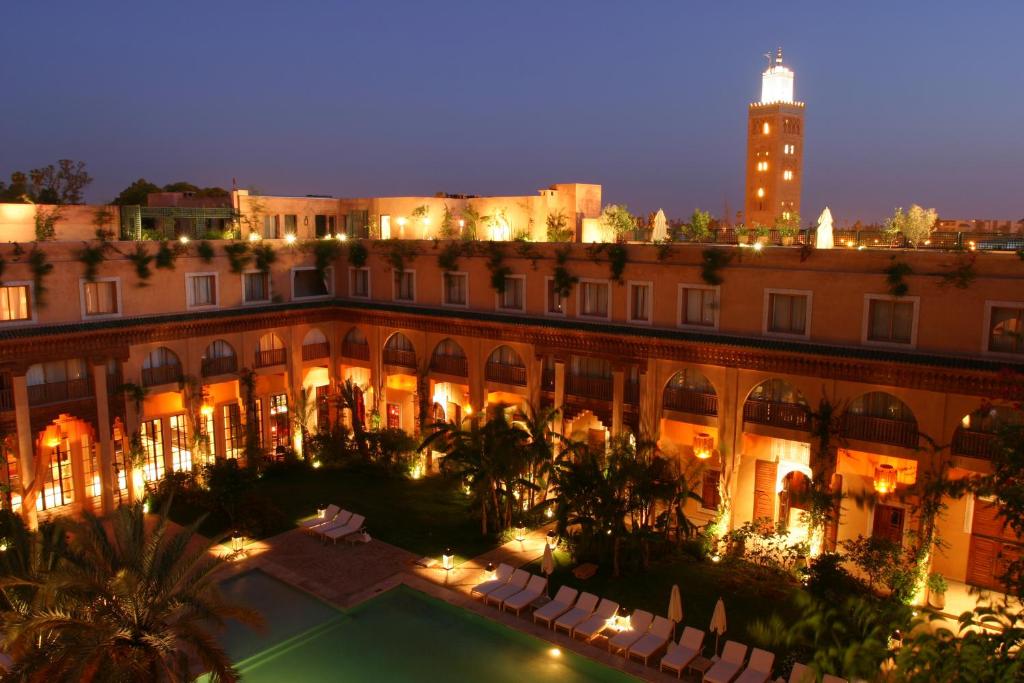 Want more information ? See our Marrakech Travel Guide.