Les Voiles Blanches, Tamarindo
October 17, 2023
Nestled within the enchanting coastal town of Tamarindo, Costa Rica, lies a hidden gem that epitomizes luxury, tranquility, and natural splendor. Welcome to Les Voiles Blanches, a boutique hotel that offers an unforgettable retreat surrounded by captivating landscapes and a blissful ambiance. Prepare to immerse yourself in a world of opulence as you discover the unparalleled charm and warm hospitality that awaits you at this coastal paradise.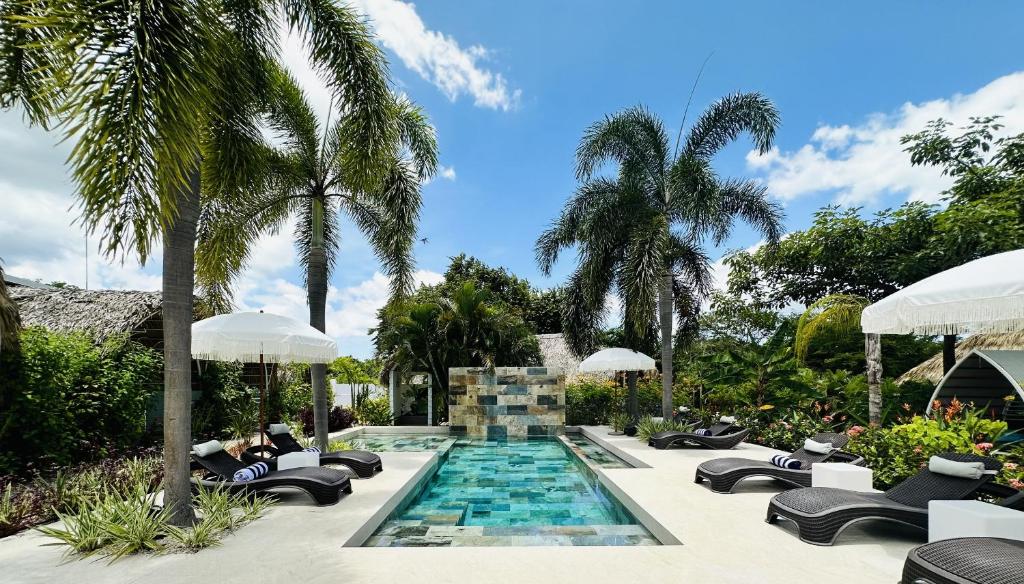 Located near Tamarindo on a sprawling 5000 m² property, Les Voiles Blanches boasts five independent guest rooms overlooking a sparkling pool. Each accommodation is thoughtfully designed to provide an intimate and luxurious experience for two people, ensuring privacy and comfort amidst a picturesque setting.
Step into a realm of refined elegance as you enter Les Voiles Blanches. The architecture harmoniously blends with the natural surroundings, creating a seamless connection between the indoors and the pristine outdoor beauty. Impeccable attention to detail, sophisticated décor elements, and thoughtful touches create an ambiance that exudes both contemporary chic and coastal charm.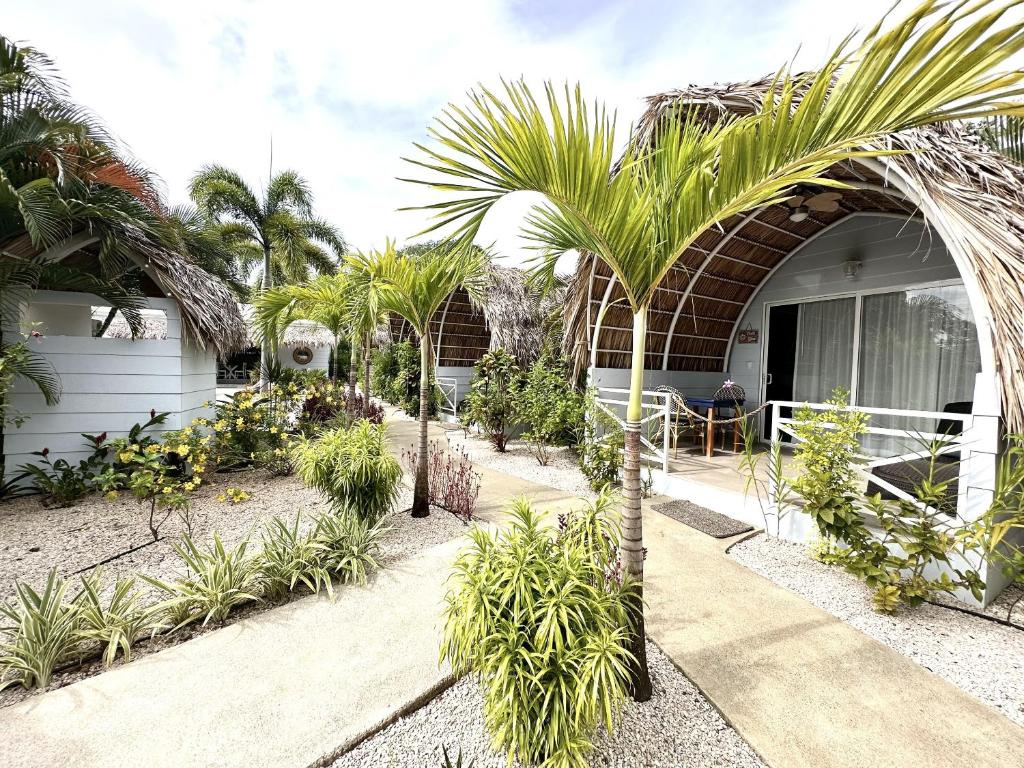 At Les Voiles Blanches, every aspect of your stay is carefully curated to ensure an exceptional experience. Indulge in a delectable culinary journey at the hotel's dining options, where talented chefs craft dishes that showcase the vibrant flavors of Costa Rica's culinary heritage. Relax and rejuvenate with a range of spa treatments that will transport you into a state of pure bliss.
Surrounded by the breathtaking beauty of Tamarindo, Les Voiles Blanches offers guests the opportunity to explore and immerse themselves in nature's wonders. Stroll along the pristine beaches, feel the warm sand between your toes, and witness magnificent sunsets that paint the sky in vibrant hues. Engage in thrilling water sports, embark on eco-tours, or simply bask in the tranquil ambiance of this coastal paradise.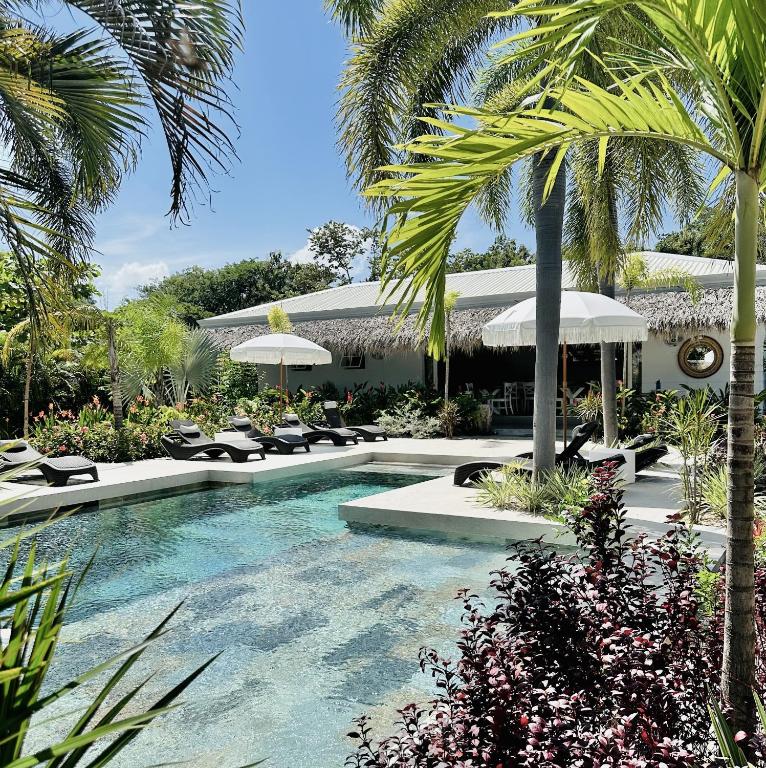 Les Voiles Blanches hosts a variety of special events and activities throughout the year, ensuring that your stay is filled with unforgettable moments. From wine tastings and live music performances to cultural celebrations and beachside yoga sessions, there is always something enchanting happening at this coastal retreat.
Glistening on the Pacific coast of Costa Rica's Nicoya Peninsula, Tamarindo beckons with its pristine beaches, cerulean waters, and the promise of a tropical escapade. Once a quiet fishing village, Tamarindo has gracefully evolved into one of Costa Rica's premier tourist destinations without losing its authentic charm. With its sun-drenched shoreline stretching for miles, Tamarindo offers an ideal sanctuary for sunbathers, while the consistent and playful waves cater to surf enthusiasts of all levels. At sunset, the horizon transforms into an artist's palette of radiant oranges, purples, and golds—a daily spectacle that never ceases to captivate.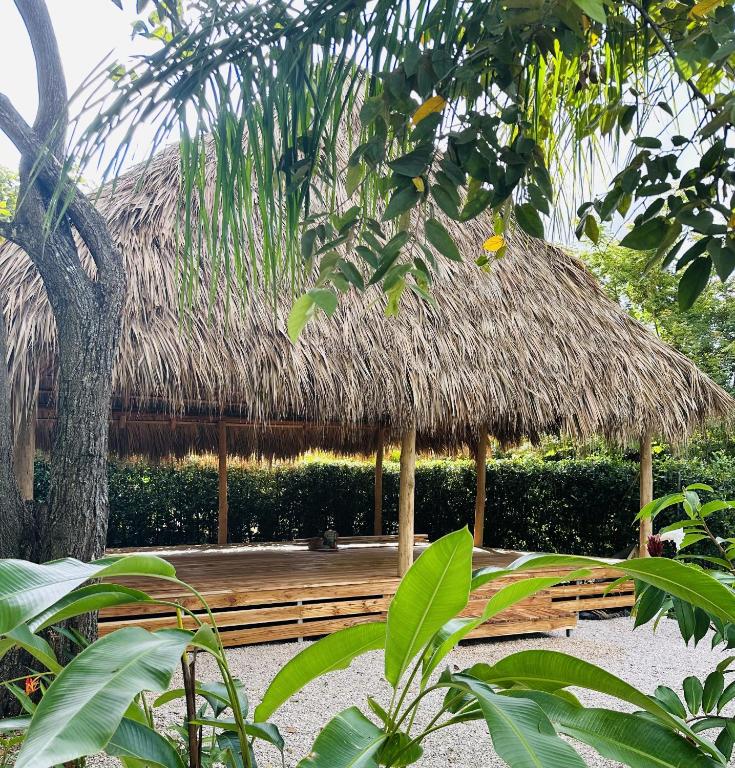 Beyond the allure of its beaches, Tamarindo pulses with life and adventure. The nearby Tamarindo Wildlife Refuge is a mangrove-lined estuary teeming with a diverse array of fauna, from crocodiles to exotic birds, providing a unique kayaking or boat touring experience. The town itself, with its vibrant streets dotted with international restaurants, chic boutiques, and lively bars, embodies the perfect blend of Costa Rican 'pura vida' with a cosmopolitan flair. Nightlife thrives here; as the sun sets, the rhythmic beats of salsa, reggae, and calypso fill the air, inviting visitors to dance the night away.
Yet, Tamarindo's true essence lies in its commitment to sustainability and community. Numerous eco-resorts and tour operators emphasize practices that cherish and protect the environment. Additionally, initiatives promoting local businesses ensure that tourism benefits the very heart of Tamarindo—its people. Whether one is seeking the thrill of a zip-line adventure across the forest canopy, the serenity of a yoga retreat, or the simple joy of savoring freshly caught seafood by the beach, Tamarindo promises an experience that is both exhilarating and soul-soothing.
Our blog showcases the best hotels in the world.