Turtle Inn, Placencia
July 11, 2023
The Turtle Inn hotel in Placencia, Belize, is an exceptional resort for travelers seeking a unique tropical experience. Set on a pristine white sand beach, the hotel is the brainchild of Francis Ford Coppola, the famous American film director, who imagined a hotel inspired by local fishing villages.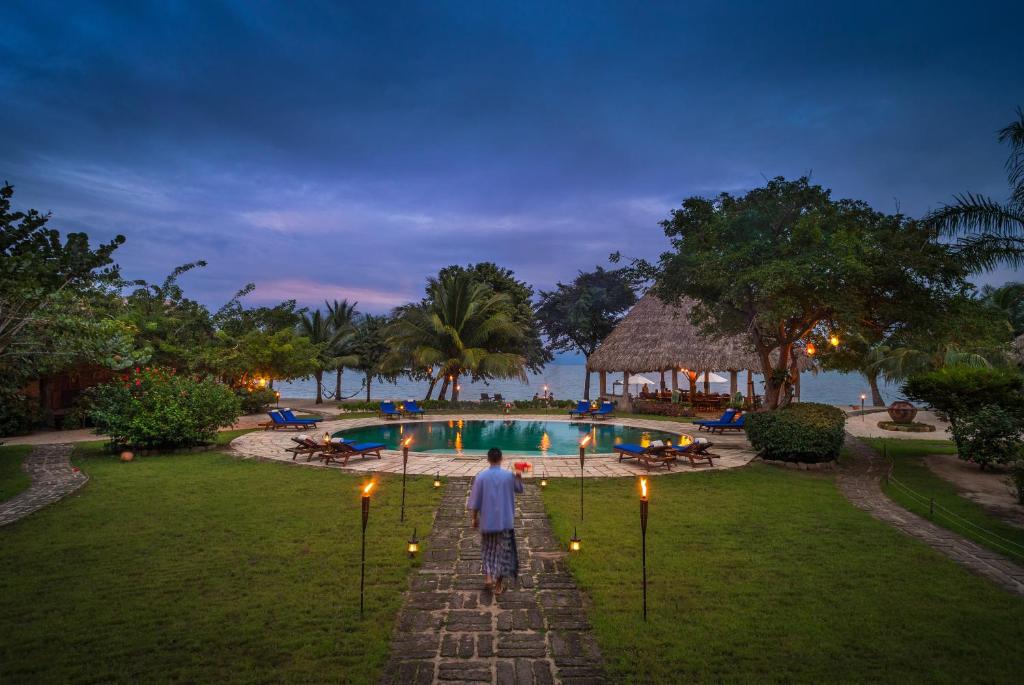 Built in a Caribbean colonial style, the hotel consists of 25 private cottages, each equipped with a king-size bed, luxurious bathroom and veranda offering breathtaking views of the Caribbean Sea. The cottages have been built using traditional techniques and sustainable materials, while incorporating modern amenities for maximum comfort.
The hotel's restaurant, Mare Restaurant & Bar, serves local cuisine featuring fresh seafood and vegetables from its organic garden. The local chef is known for his passion for fresh, seasonal ingredients, and uses traditional culinary techniques to create delicious, well-balanced dishes. Guests can enjoy their meal on the outdoor terrace, overlooking the ocean.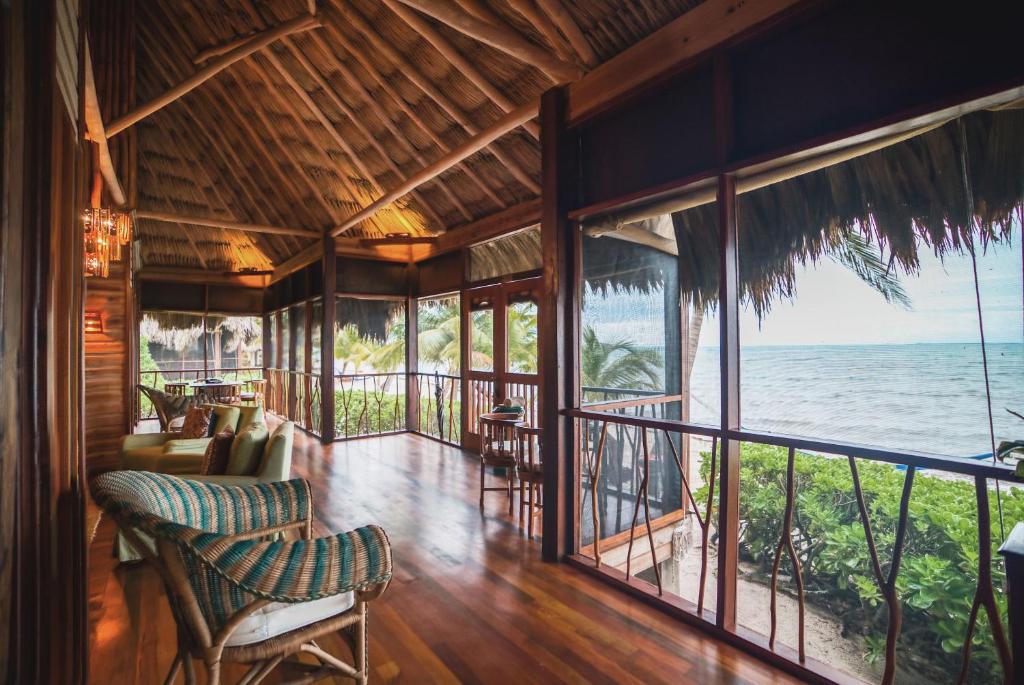 For those looking to relax, the Turtle Inn features a spa offering a range of treatments inspired by Mayan and Caribbean traditions. Professional therapists use natural ingredients such as avocado, coconut and papaya to offer relaxing and purifying treatments. Guests can also enjoy private yoga classes on the beach or in the hotel's lush garden.
Outdoor activities abound at Turtle Inn, including kayaking along the coast, scuba diving excursions to discover spectacular coral reefs or horseback riding on the beach. The hotel also offers cooking classes for those wishing to learn how to cook local specialties, as well as guided tours of the area to discover local villages and nearby sights.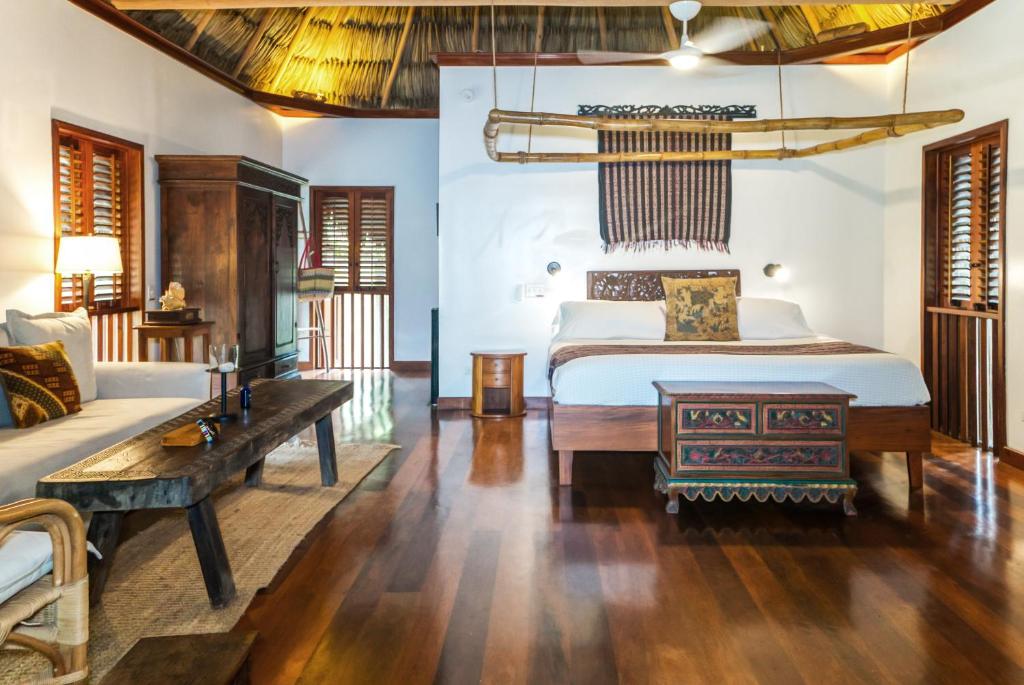 Turtle Inn staff are known for their warm, welcoming service. Team members are available 24 hours a day to meet guests' needs, whether ordering a cab, planning an excursion or recommending things to do in the area.
The Turtle Inn in Placencia, Belize, is an exceptional resort for those looking to relax in a luxurious tropical setting while exploring the region's natural wonders. With its elegant private cottages, gourmet restaurant and relaxing spa, Turtle Inn offers an unforgettable vacation experience. Guests can be assured of a warm welcome and exceptional service from the hotel's dedicated staff.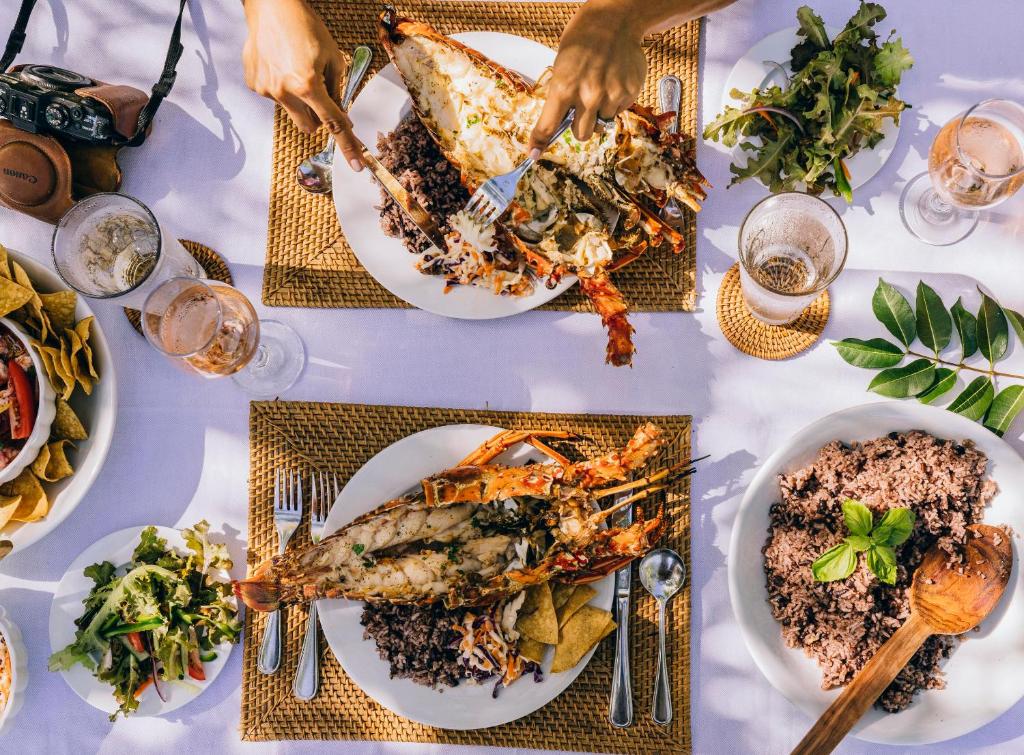 Placencia is a picturesque tourist destination located on the east coast of Belize, Central America. This small seaside town offers an enchanting blend of pristine beaches, lush tropical landscapes and a laid-back atmosphere. With its miles of soft sandy beaches and crystal-clear waters, Placencia is a true paradise for sea lovers. Visitors can relax on the tranquil beaches, swim in the warm waters of the Caribbean Sea and enjoy a variety of water sports, such as snorkeling, scuba diving, deep-sea fishing and kayaking.
In addition to its spectacular coastline, Placencia also offers easy access to the Belize Barrier Reef, the second largest coral reef in the world. Diving enthusiasts will have the opportunity to discover colorful coral reefs, abundant marine life and spectacular dive sites, such as the famous Blue Hole. The town itself is charming, with its colorful houses, picturesque streets and welcoming atmosphere. Visitors can stroll through the village, meet the friendly locals, sample delicious local cuisine and explore local artisan stores to take home unique souvenirs. Whether relaxing on the beach, diving in the turquoise waters or discovering the local culture, Placencia is an enchanting destination that is sure to appeal to travelers in search of authenticity and natural beauty.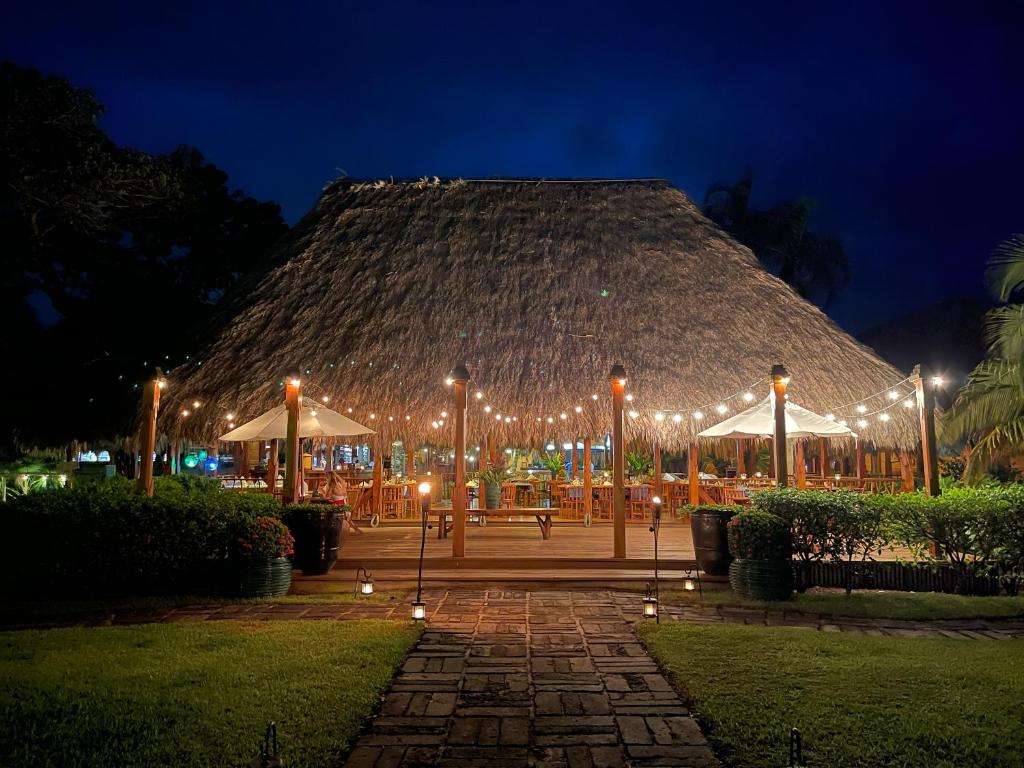 Our site showcases the best hotels in the world.