Blanket Bay, Glenorchy
November 29, 2022
Blanket Bay is truly one of the best hotels in the world. Surrounded by majestic mountains, with an incredible lake reflected the beauty of the surroundings, Blanket Bay is a perfect destination to get away from it all and connect with nature. A former gold rush settlement, Blanket bay has reinvented itself as a boutique hotel, secluded, with one of the most dramatic sceneries one can find. With a mixed modern and ancient feel, Blanket Bay is simply stunning, offering more than just luxury lodging, but a real experience.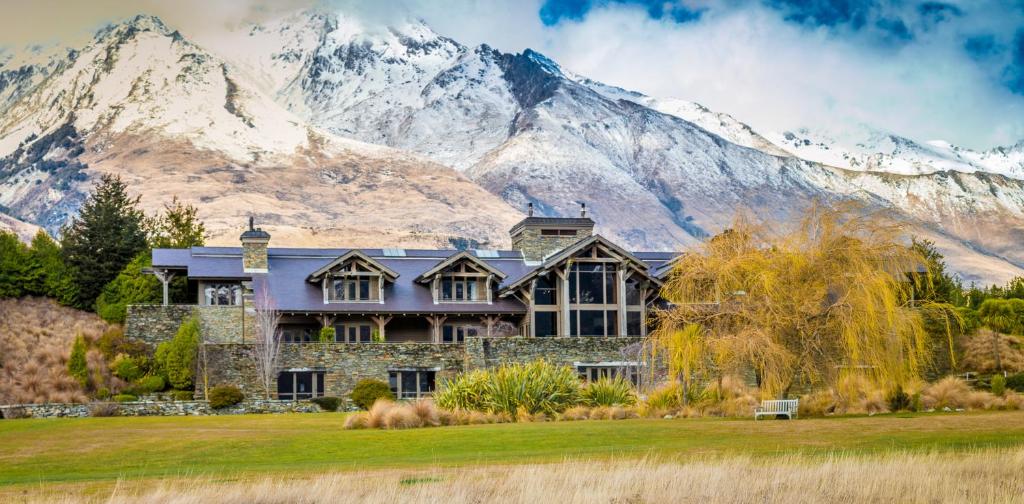 With just 12 rooms and suites, Blanket Bay is exclusive. The rooms are spacious, with glass to ceiling windows to truly enjoy the views. They are all equipped with all the modern comfort so that you keep connected to the outside world. But you will want to venture outside. The hotel has many excursions and activities lined up for you, including helicopter rides to get the most of the scenery. You can also go fishing, horseback riding and hiking.
And you will be so happy to come back to the lodge after your outdoor day. Just be lazy in the Jacuzzi or enjoy pre-dinner drinks as the snow capped mountains turn pink at the end of the day. Your meal is made with veggies grown from the garden, accompanied with fantastic wines. More than a lodge, Blanket Bay is a real experience, located just 45mn from Queenstown.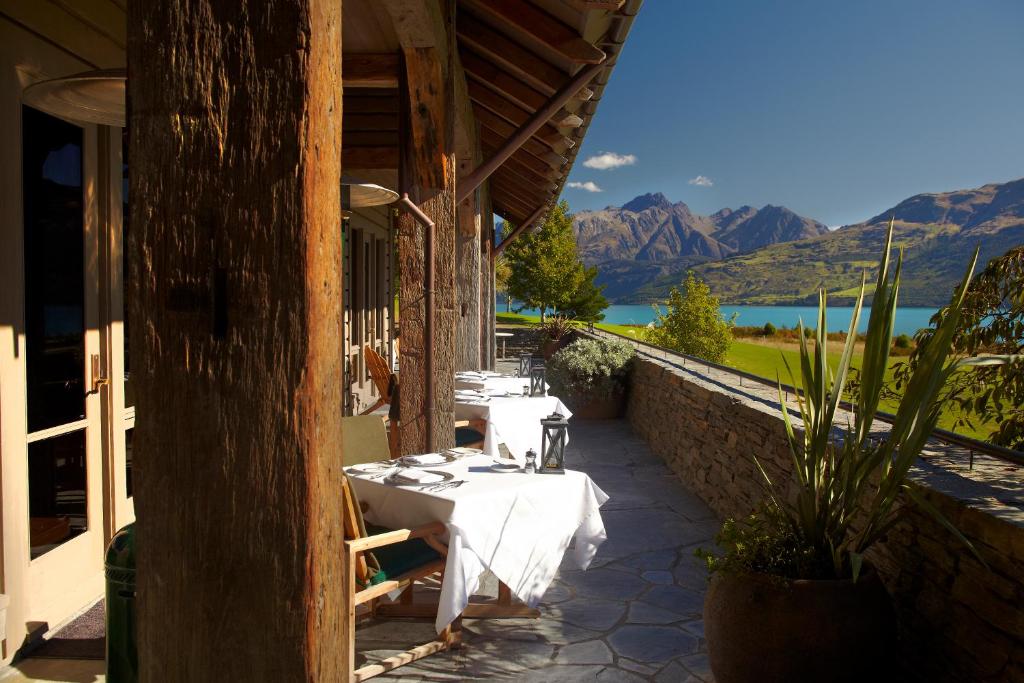 Glenorchy is located north of Lake Wakatipu in the Queenstown area. This small village is the gateway to a valley that offers many hikes in the Southern Alps mountains. It is also a great place to escape the hustle and bustle of Queenstown. Whether you are just passing through or planning to hike for several days, there is something for every taste and level around Glenorchy.
The shores of Lake Wakatipu in the village of Glenorchy invite you to take a stroll. There is an area set up for lounging and picnicking with tables and a small sandy beach. The place is very photogenic with a small red cottage, trees growing in the water and the pontoon and in the background the mountains. There is a parking lot right next to it so you can park easily and take your time to enjoy the place.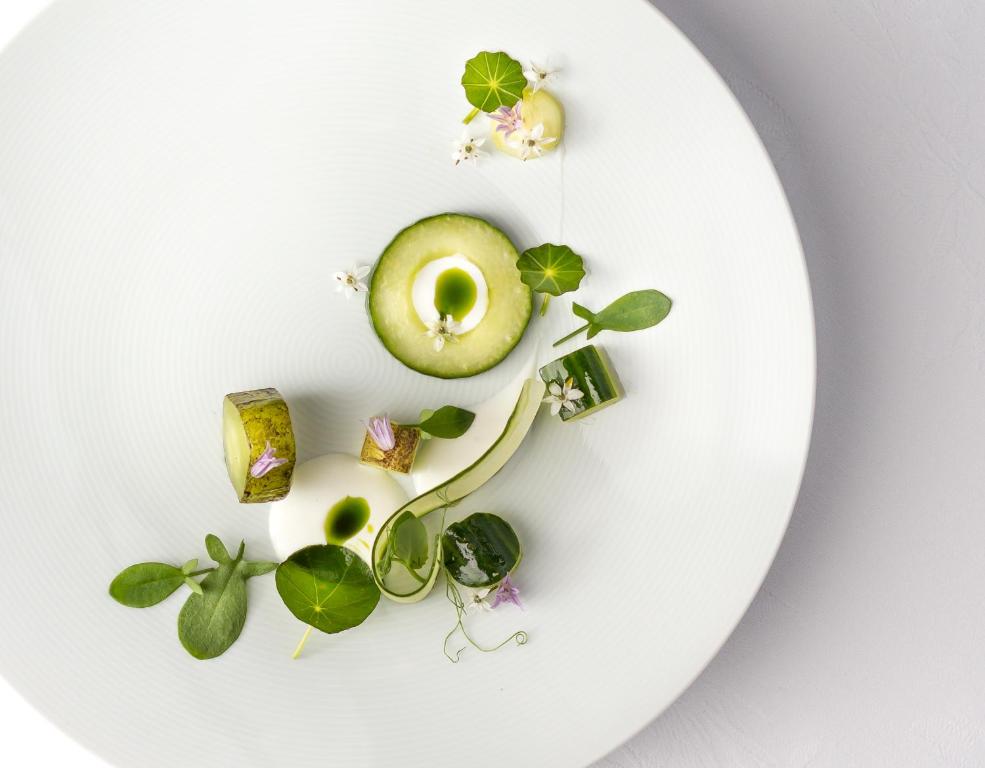 See our selection of the best hotels in the Pacific
The best hotels around the world is your guide to find the best hotels in the world.