Lotte Hotel, Moscow
August 8, 2022
Moscow is a really attractive touristic destination, and especially now that currency exchange makes it cheaper to travel to Russia. Therefore, the Lotte Hotel, a super chic hotel, is becoming very affordable. Lotte Hotels are known for their Korean-style luxury accommodations, and since expanding outside of Asia they've been making a splash around the globe with discerning travelers. Lotte Moscow continues this fine tradition with a 300-key grand hotel on Moscow's historic Novinsky Boulevard.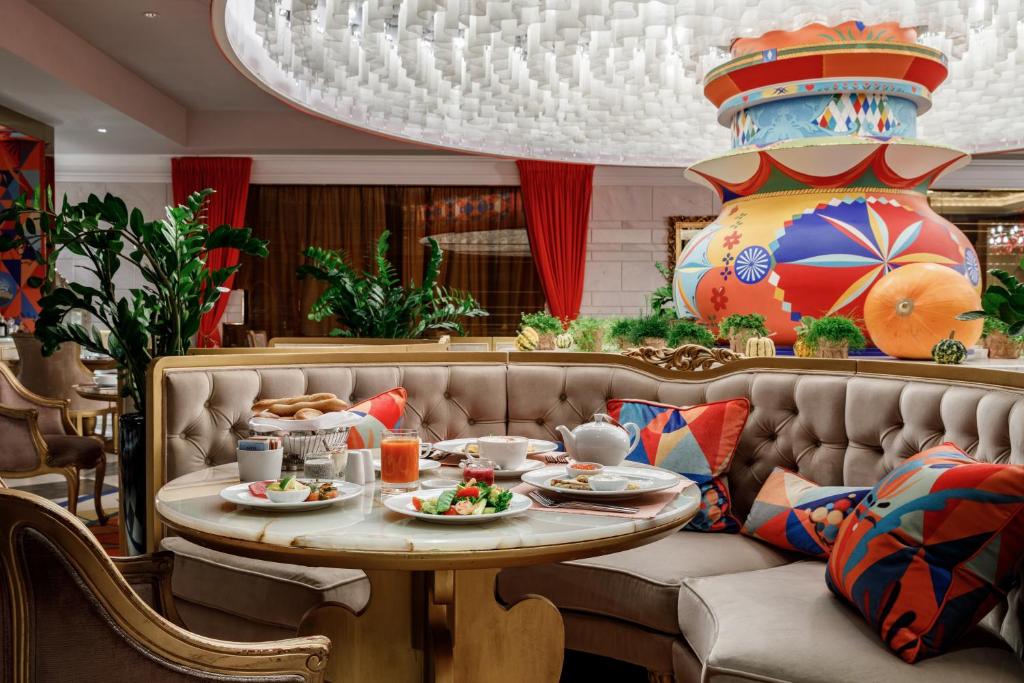 The accommodations here are split into nine categories, from Superior Rooms with king beds and marble bathrooms, up to the magnificent Royal Suite, the largest suite in all of Moscow. The impressive interior experience extends to six conference halls, the award-winning Mandara Spa and a fitness center boasting a swimming pool. Two eclectic dining establishments await discovery at Lotte Hotel Moscow. The Menu Restaurant serves up progressive European cuisine, while MEGU invites guests to sample modern Japanese dining in luxurious surrounds. Situated in the financial and shopping center of Moscow, Lotte Hotel offers luxurious accommodations combined with ultra-modern facilities.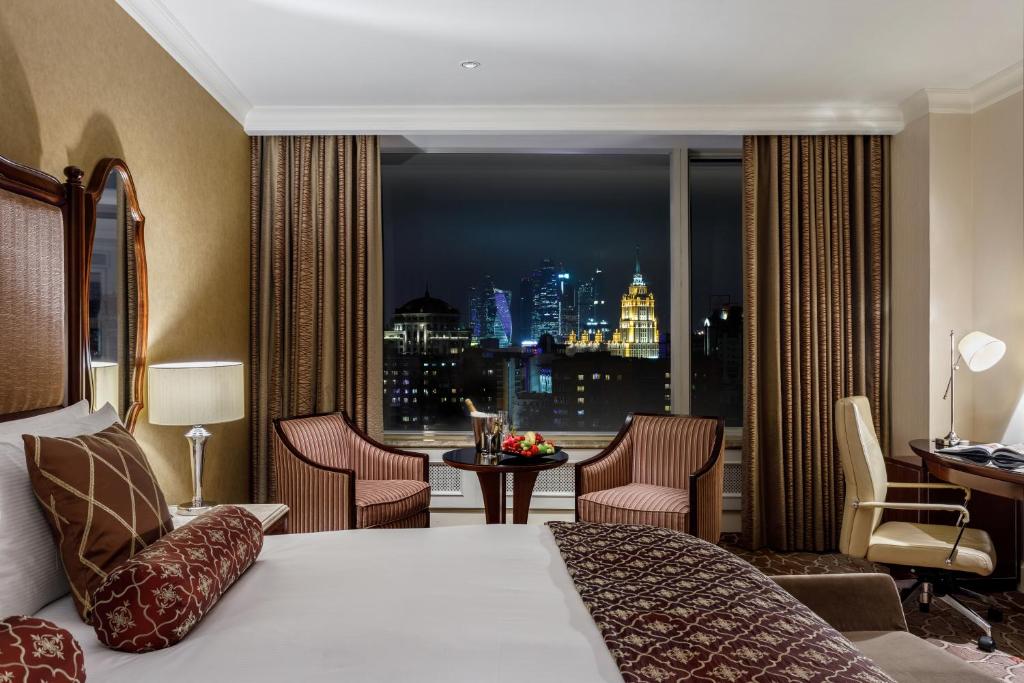 It features 2 award-winning restaurants, a large spa and 21 m indoor pool. Each spacious room is equipped with a horizontal safe, minibar and a special touch panel with functions for lightning, temperature, TV and radio. Guests can use this gadget as a hotel navigator, to check weather forecast, metro map, or contact hotel staff. Les Menus restaurant offers a blend of regional and innovative flavors created by a 3-Michelin-star chef Pierre Gagnaire. The menu of MEGU restaurant from New York provides a variety of Japanese and international cuisine. Lotte Hotel Moscow has a spa with more than 300 different therapies, combining traditional Russian and Balinese treatments. For the active, there is a state-of-the-art fitness center with a sauna, hammam and silk bath.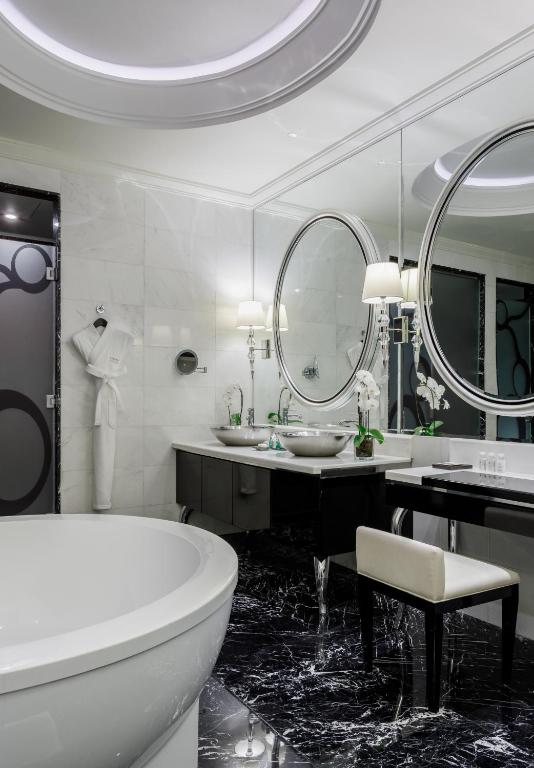 Located in the heart of the Russian capital and recognized from the moment it opened as the city's premier venue, Lotte Hotel Moscow combines world-class facilities with a historic and central location. Dining is dazzling at the Contemporary Italian Restaurant OVO, or at the elegant MEGUmi, which offers the finest of traditional and contemporary Japanese cuisine, including 20 authentic products found nowhere else in Moscow. The rooms and suites offer the Lotte brand standards of contemporary and elegant comfort, and honour the commitment to excellence in every detail. The Royal Suite, the largest in Russia at nearly 500 square metres, offers breathtaking views of the city centre and exclusive special touches. For guests planning an unforgettable event, the hotel's dedicated wedding and event team will turn your dream into reality.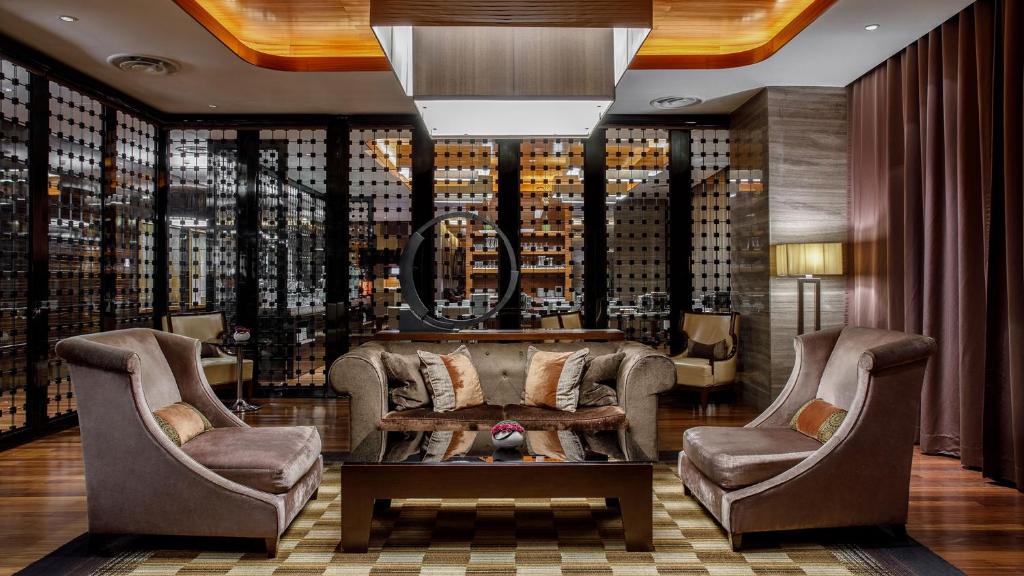 This is one of the best hotels in the world.