Mahua Kothi, Madhya Pradesh
March 30, 2023
At India's Mahua Kothi, authentic cuisine, elegant accommodations, and stunning safaris make for an unforgettable experience. Mahua Kothi is a luxury jungle lodge located in the heart of Bandhavgarh National Park in Madhya Pradesh, India.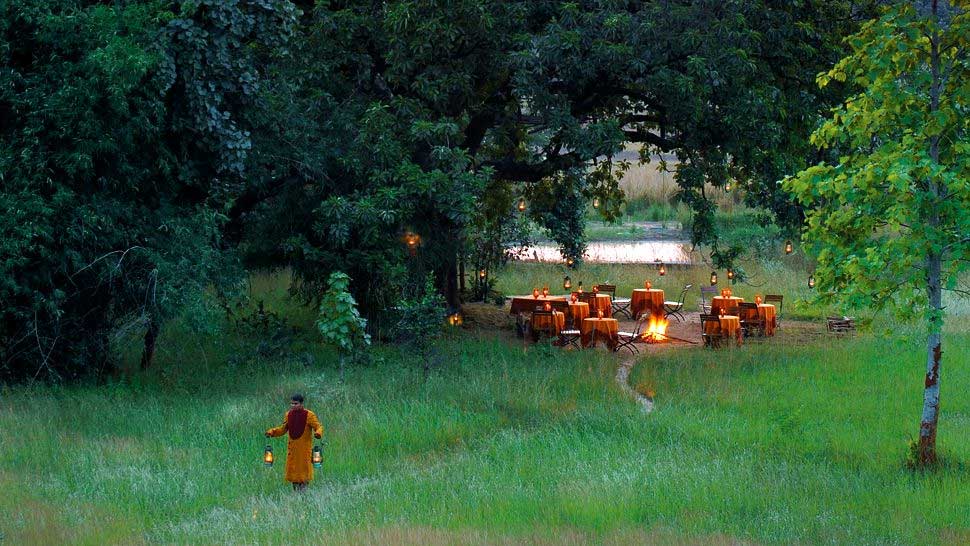 Nestled deep within India's beautiful Bandhavgarh National Park, The Mahua Kothi safari lodge seamlessly blends the rustic landscape with the comforts of home. Mahua Kothi is committed to sustainability and eco-friendliness, and the lodge operates in harmony with the natural environment. The lodge's initiatives include the use of solar power, recycling, and conservation efforts to protect the park's wildlife and ecosystem.
In addition to the main lodge, there are 12 separate, air-conditioned "kutiyas," or jungle huts, ensuring an intimate and comfortable stay for every guest. The communal areas are equally inviting: watch cooks prepare traditional meals in the open kitchen, dine on the roof-top patio, have a picnic under a Mahua butter tree, or star-gaze on the veranda at night.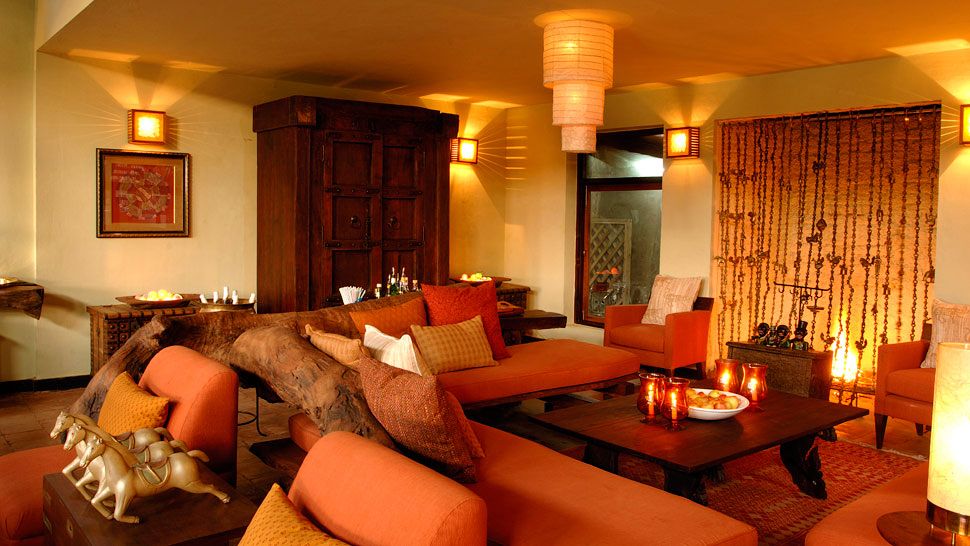 For the ultimate in relaxation, practice some yoga, cool off in the swimming pool, or explore the grounds on foot or bicycle. And for a truly Indian experience, go an a guided safari – by jeep or by elephant – through the surrounding jungles and grasslands, where you're bound to see tigers, leopards, jungle cats, and other exotic wildlife.
Madhya Pradesh, a state in central India, is home to a wealth of cultural and natural attractions that make it an increasingly popular destination for tourists. The state boasts a rich history, with numerous monuments and temples that date back to ancient times. Some of the most popular tourist destinations in Madhya Pradesh include the Khajuraho group of monuments, the Sanchi Stupa, and the temples of Ujjain. In addition, the state is also known for its stunning natural beauty, with wildlife reserves like Bandhavgarh National Park and Kanha National Park drawing nature lovers from all over the world.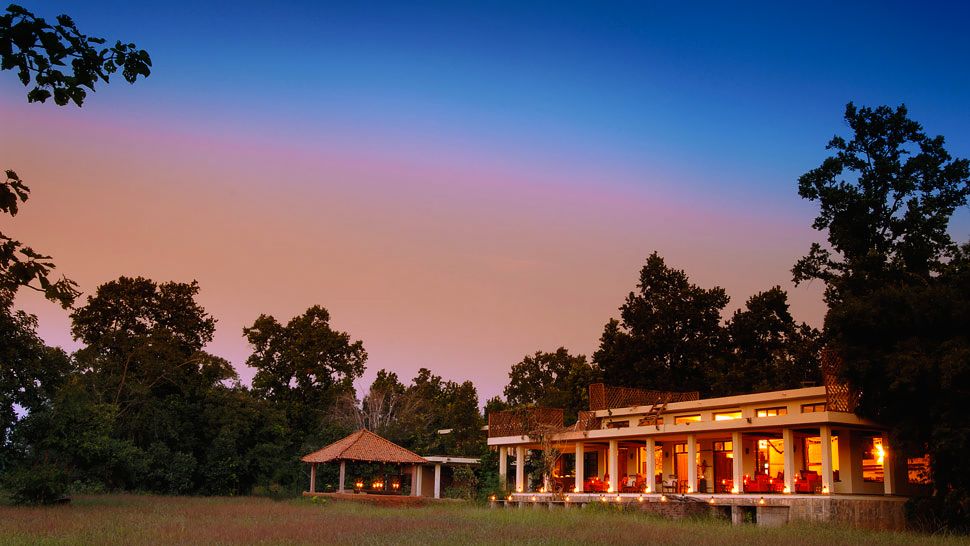 The hotel is located in the beautiful Bandhavgarh National Park. The park is known for its dense forests, steep ridges, and rocky hills, as well as for its population of Bengal tigers, which is one of the highest in the country. Other wildlife that can be found in the park include leopards, sloth bears, Indian bison, and a variety of deer species. The park also has a rich historical and cultural significance, with ancient ruins and rock paintings dating back thousands of years. Visitors to Bandhavgarh National Park can take guided jeep safaris to explore the park and view its wildlife, making it a must-visit destination for nature and wildlife enthusiasts in India.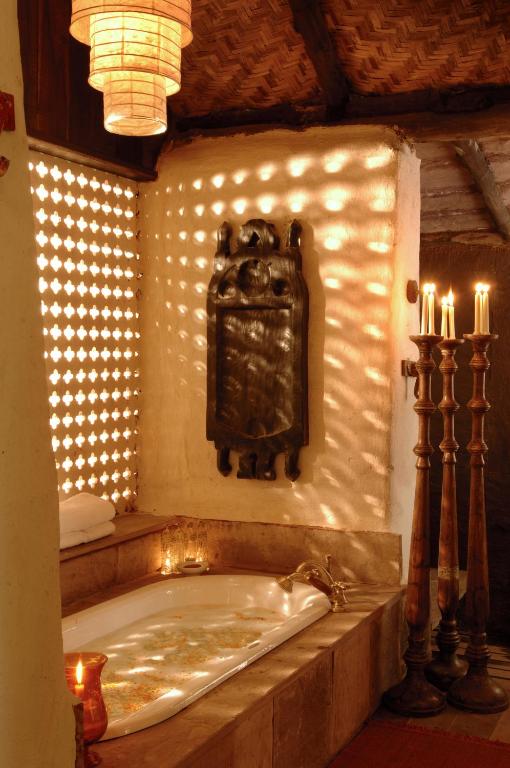 –
See our selection of the best hotels in Asia