North Island, Seychelles
April 6, 2023
« The best hotels around the world » presents North Island. L'ile du Nord – North Island – is a unique boutique resort set on a private island. Just 15mn away from Mahé international airport by helicopter, North Island welcomes you into a world of luxury and nature. With two white sandy beaches and a bit of rocks on top, North Island delivers the perfect "Robinson Crusoe" experience, in style and comfort.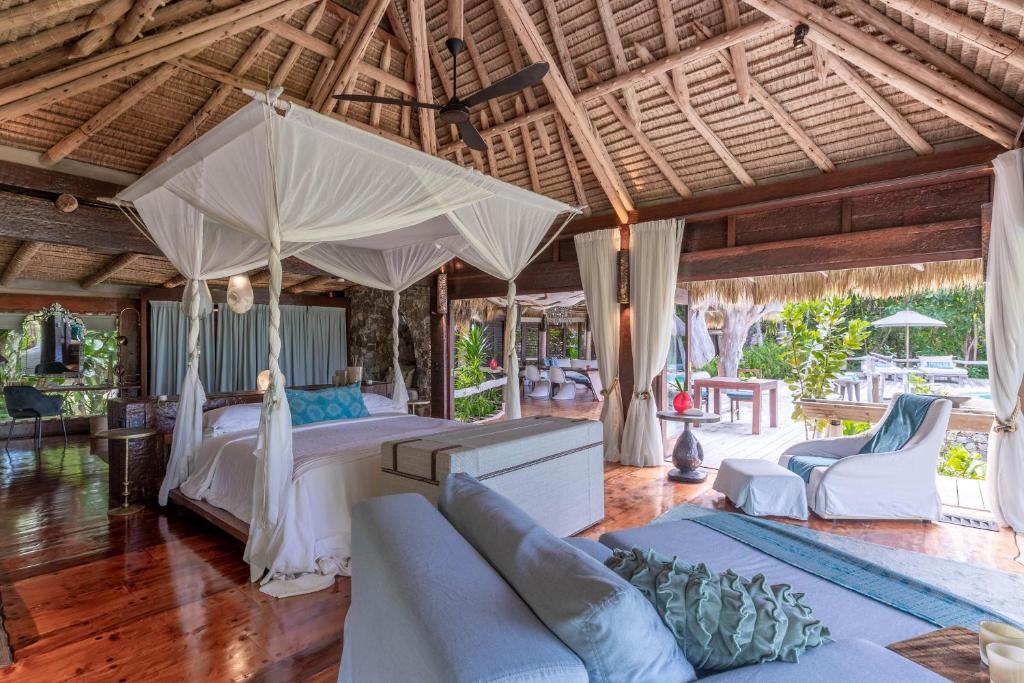 North Island has 11 private villas, which makes the resort very exclusive. Each villa opens up on a lush garden. Each villa has also its own plunge pool and outdoor shower. The décor is luxurious, yet simple in style. The villas are built to let the cool breezes of the Indian Ocean through. The bathrooms have built-in tubs and the rooms are spacious and elegantly decorated. Each villa benefits from all necessary modern amenities such as satellite TV, ipod docks and your own butler.
North Island is a sanctuary where one can truly relax and forget about the daily routine. The Spa delivers the finishing touches to your well being, as well as the chef who provides a fusion gourmet cuisine that will please even the most expectant tastes. People come to North Island to rest, to dive – it is one of the best spots in the world – and also to love. This is your perfect gateway for a romantic holiday and for your honeymoon.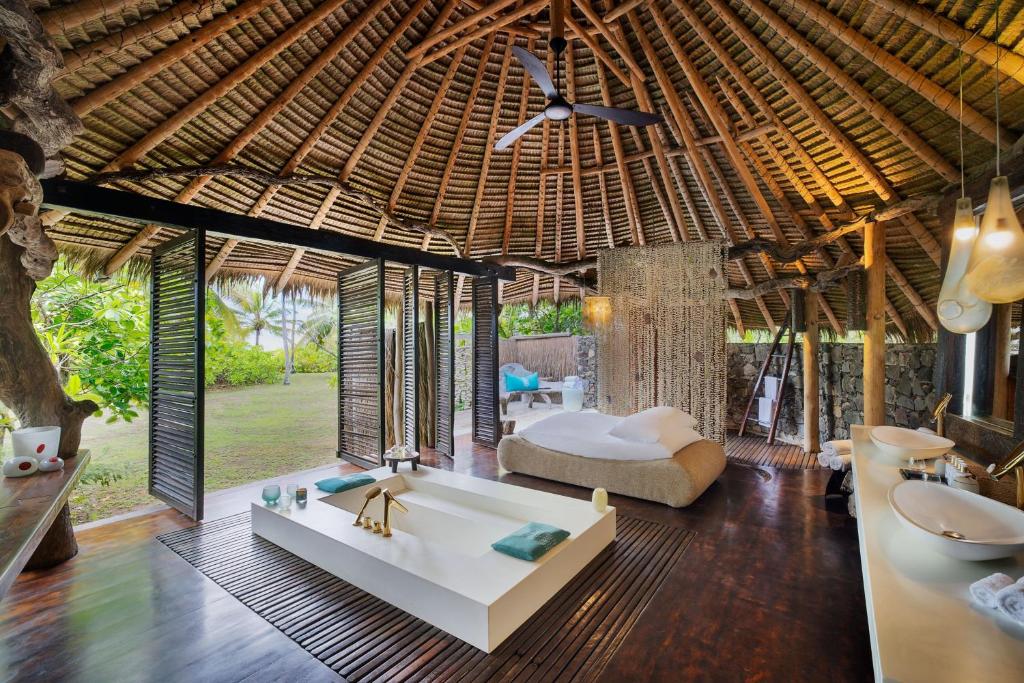 The Seychelles is a breathtakingly beautiful archipelago of 115 islands located in the Indian Ocean. Known for its stunning turquoise waters, white sandy beaches, and lush tropical forests, the Seychelles is a dream destination for travelers seeking sun, sea, and sand. Visitors to the Seychelles can enjoy a variety of activities, including swimming, snorkeling, scuba diving, and island hopping.
One of the most popular attractions in the Seychelles is the Vallee de Mai Nature Reserve, a UNESCO World Heritage Site that is home to the famous Coco de Mer palm tree. Visitors can take a guided tour of the reserve and learn about the unique flora and fauna that make the Seychelles such a special place. The reserve is also a great spot for birdwatching, with several rare and endemic species to be found here.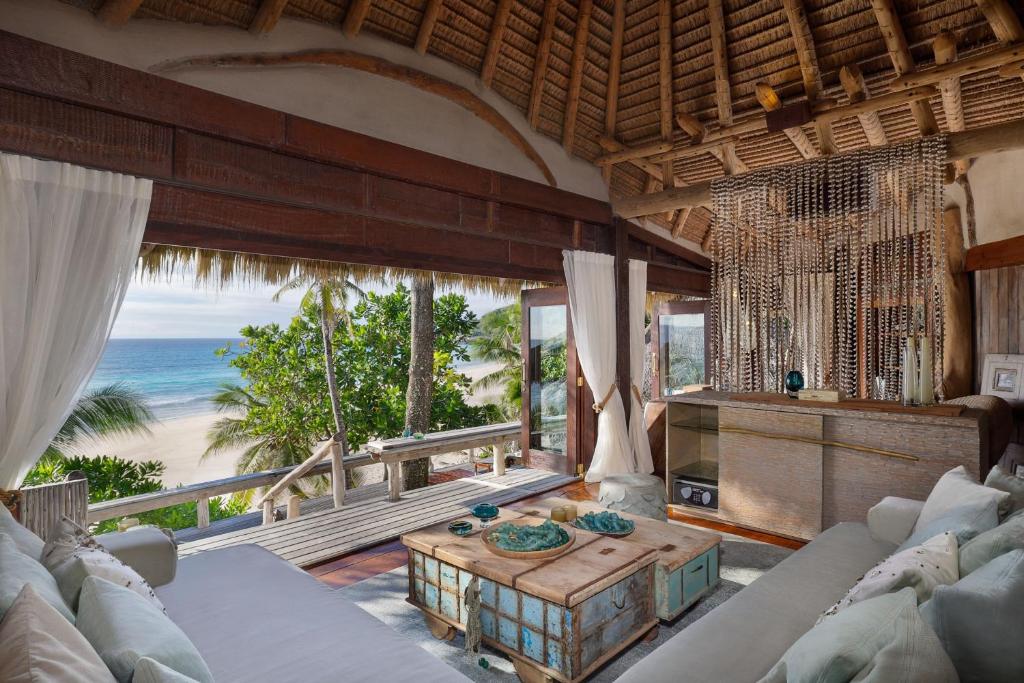 The Seychelles is also known for its luxury resorts, which offer visitors a range of amenities and activities. Many of the resorts are located on private islands, allowing guests to enjoy the ultimate in privacy and seclusion. Guests can indulge in spa treatments, fine dining, and a range of water sports, or simply relax on the beach and take in the stunning views. Whether you're looking for a romantic getaway, a family vacation, or a solo adventure, the Seychelles has something for everyone.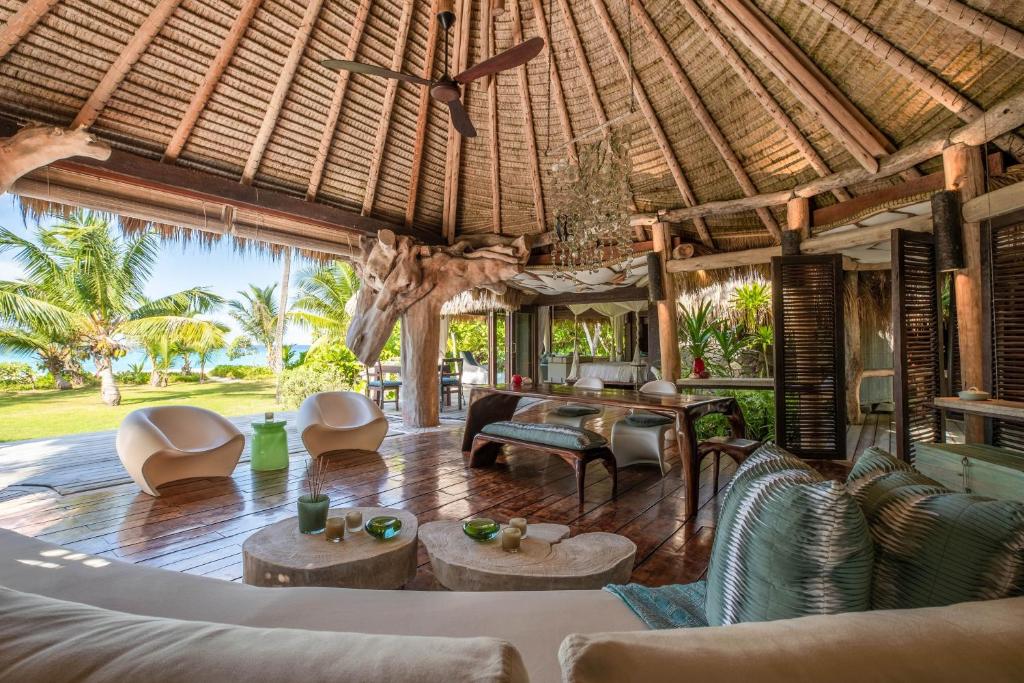 –
Check out our selection of the best hotels in the Indian Ocean.