Pezula Nature Hotel & Spa, Knysna
March 5, 2023
"Best hotels around the world" presents Pezula Resort & Spa. Enjoy the beauty of South Africa at the Pezula Resort Hotel & Spa, the ultimate luxurious getaway on the shores of the Indian Ocean. Nested on a cliff with superb views and just 78 rooms and suites, Pezula is one of the best hotels in South Africa. It is also the ideal destination for any golfer as the hotel is right next to a Championship course.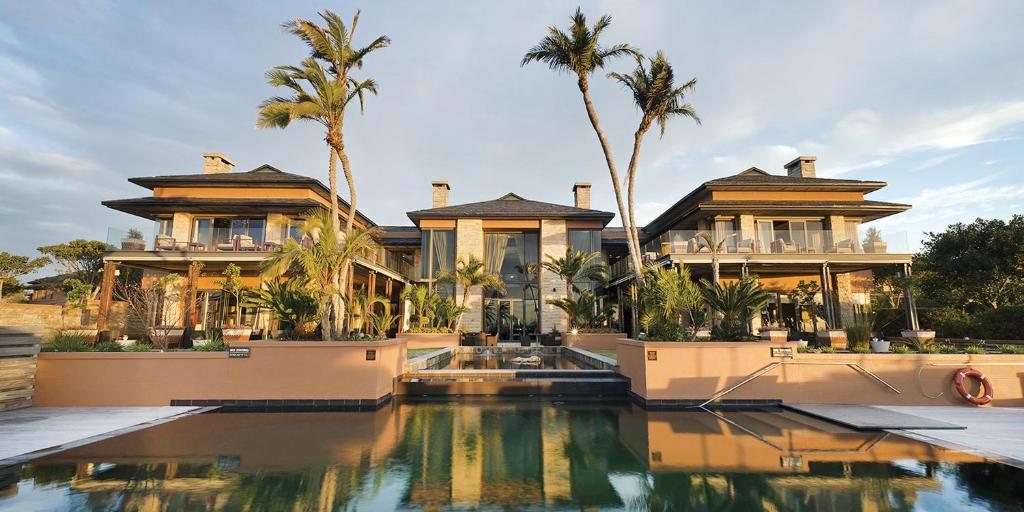 With the spectacular rocky coast of the Indian Ocean on one side, and Knysna Lagoon and the Outeniqua Mountains on the other, Pezula Resort Hotel & Spa is pure luxury in a breathtakingly beautiful corner of the world. The suites offer complete privacy and indulgence, decorated in contemporary African style with warm colors and natural materials – revel in the real log fireplaces, marble floors, and spectacular views across the lagoon or ocean.
Play a round of golf on the championship course. Explore the natural beauty around you with a canoe trip up the river, a hike through the forest, or a stroll on the secluded shores of Noetzie Beach. Indulge in a massage at the Pezula's spa, and then let yourself float on warm waters of the pool. Savor the complex flavors of the chef's modern ethnic cuisine at the award-winning Zachary's Restaurant, designed to appeal to every palate.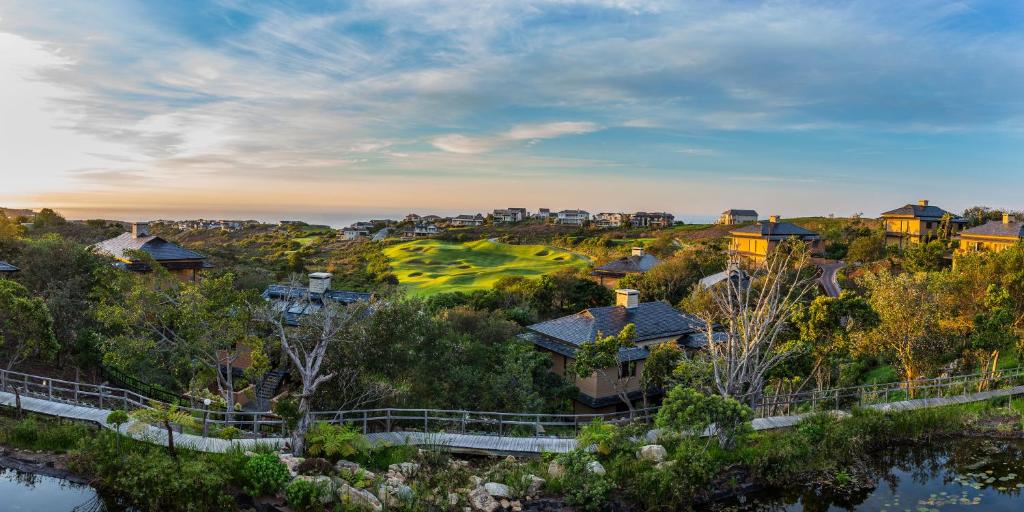 Pezula Resort Hotel & Spa is situated in Knysna, a seaside town on the Garden Route, a popular and scenic stretch of the southeastern coast of South Africa. George Airport is only an hour away by car, and Port Elizabeth Airport two and a half hours, both of which receive flights from Tambo International Airport in Johannesburg and Cape Town International Airport. Pezula is definitely one of the best hotels in South Africa and in the world. The environement is simply too good and the quality of service perfect. It makes an ideal destination for a long weekend to unwind, or a for a very special holiday.
Knysna is a picturesque town located on the Garden Route in the Western Cape province of South Africa. It is surrounded by beautiful forests, lagoons, and beaches, making it a popular tourist destination. The town is known for its relaxed and laid-back atmosphere, as well as its excellent restaurants, shops, and art galleries. Visitors can take a cruise on the Knysna Lagoon, hike in the nearby forests, or explore the town's historic buildings and museums. Knysna is also known for its oysters, which are some of the best in the world. With its stunning natural beauty, friendly locals, and diverse range of activities, Knysna is a must-visit destination for anyone traveling to South Africa.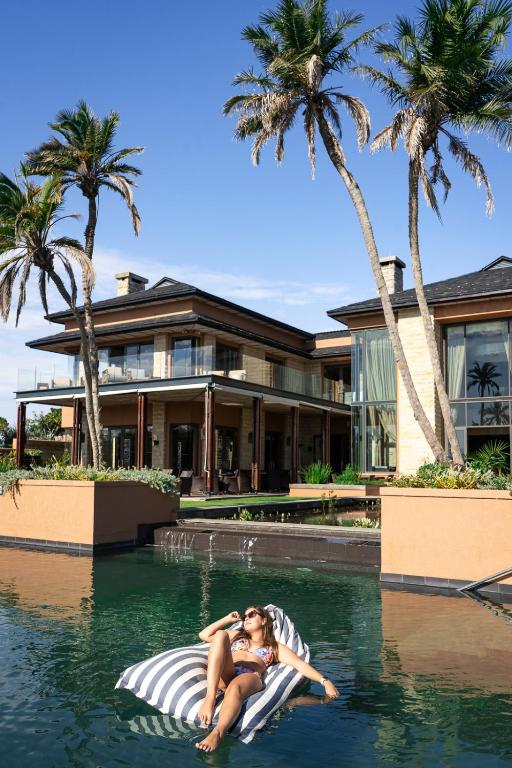 –
The best hotels around the world is your guide to find the best hotels in the world.