Hoanib Skeleton Coast Camp, Namibia
June 20, 2023
Hoanib Skeleton Coast Camp is a secluded, luxury safari camp in the picturesque Kaokoland region of north-western Namibia. As its name suggests, the camp lies close to the desolate Skeleton Coast – an area of rugged, wild beauty and home to some of Africa's most spectacular wildlife.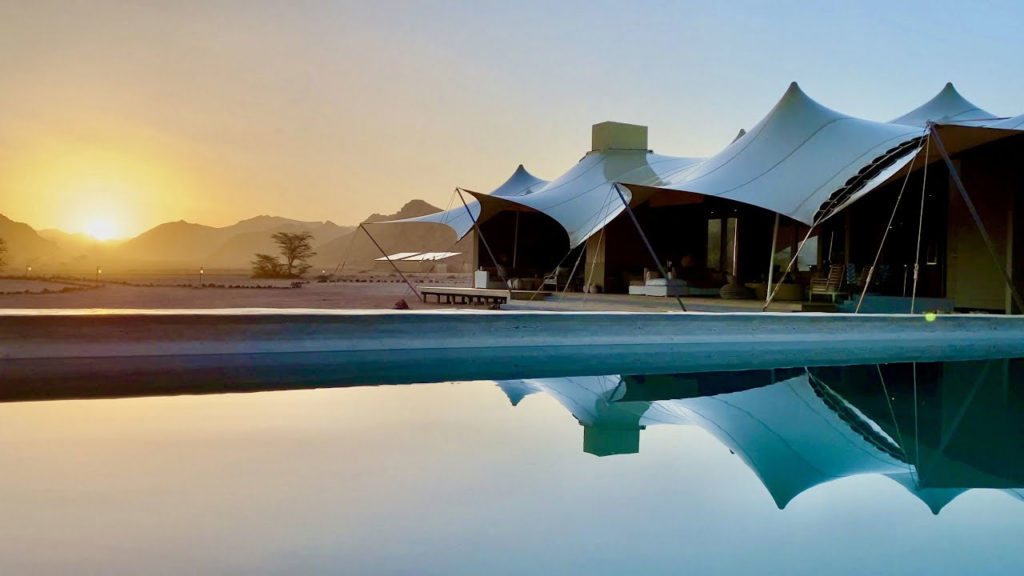 Guests at Hoanib Skeleton Coast Camp will enjoy breathtaking views of the desert landscape as they stay in nine beautifully appointed luxury tents. Each tent has a private bathroom with hot water and flush toilets for added comfort; there are also open-air showers with breathtaking views! The communal areas are housed in traditional Himba-style huts, creating a unique atmosphere in which to relax during your stay.
You'll be in the perfect place to discover Namibia's incredible wildlife. If you're lucky, you might even spot a rare desert elephant or black rhino! The camp also offers guided safaris and hikes in Kaokoland, allowing you to get up close to nature and experience some of the continent's most spectacular scenery.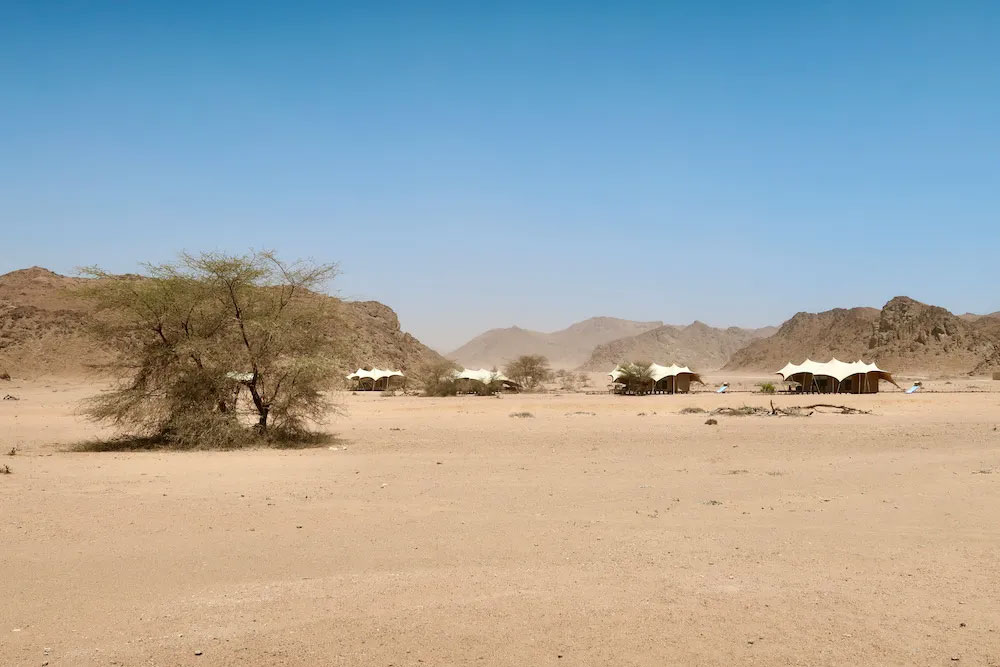 For the more active, Hoanib Skeleton Coast Camp also offers a range of activities, from quad biking to kayaking and nature walks. Guests can also join the camp's experts on a fascinating night safari. After a long day exploring the Namibian wilderness, you can retire to your luxury tent for an evening under the stars.
Kaokoland and Namibia's Skeleton Coast are a breathtaking tourist destination for adventure seekers and wilderness enthusiasts. Kaokoland is a remote and unspoilt region, offering spectacular scenery with its vast desert plains, towering mountains and rivers winding through deep canyons. The Himba tribes, known for their traditional lifestyles and traditions, also inhabit this region, offering visitors an authentic cultural experience. Travelers can explore the region by 4×4, discovering unique rock formations, secluded waterfalls and diverse wildlife, including desert elephants, giraffes and black rhinos. Kaokoland is a destination where you can feel at one with raw, untamed nature.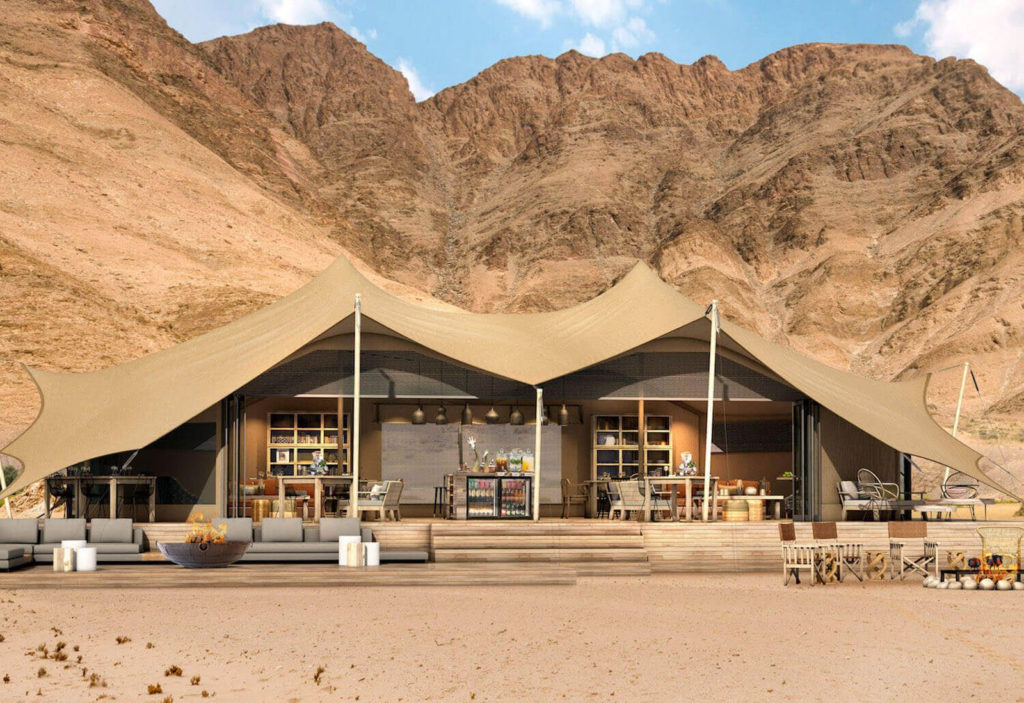 The Skeleton Coast, meanwhile, is a wild and mysterious stretch of coastline named after the many shipwrecks that have washed up on its inhospitable shores. This region offers a striking landscape, with orange sand dunes jutting out into the Atlantic Ocean and shipwrecks bearing silent witness to a bygone era. The austere desert landscapes create an enchanting atmosphere, contrasting with the abundant marine life along the coast. Cape seals, fur seals and seabirds populate the rocky shores, while whales and dolphins can be spotted off the coast. The Skeleton Coast is a unique, unspoilt destination that offers visitors an incomparable experience of raw, untamed nature, providing an unforgettable getaway in breathtaking surroundings.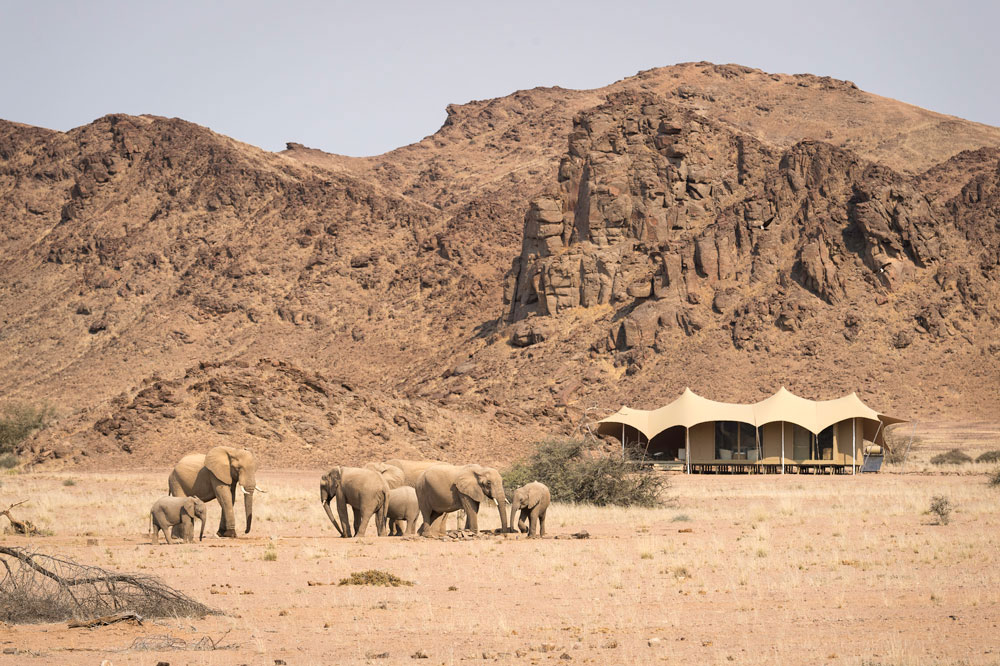 See our selection of the best hotels in Africa.