Pousada Maravilha, Fernando de Noronha
February 15, 2023
« The best hotels around the world » presents Pousada Maravilha. More than a luxury boutique hotel, Pousada Maravilha delivers a unique sense of exclusivity. On a remote island off the coast of Brazil, this luxury hotel is a sanctuary for tranquility and relaxation. Nature is all around, and there actually more turtles than people on the island. Pousada is nested on the hills of the island of Fernando de Noronha, were one would not be surprised to meet Robinson Crusoe.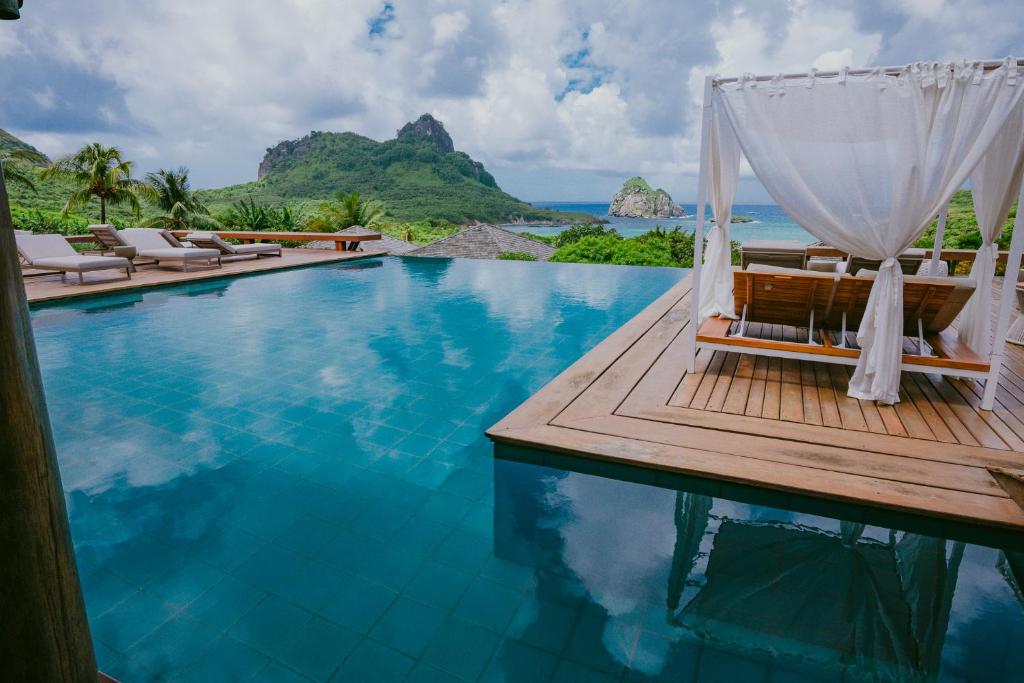 As soon as you are in the hotel, your eye instantly catches the beauty of the surrounding cliffs as well as volcano formations nearby. The coast is rugged, the water blue and the breeze warm. There are only 8 rooms, suites only, which makes Pousada Maravilha a very exclusive destination. Each suite offers a beautiful view over the emerald waters of the bay, Baia do Sueste. Each suite also has its own lounge, reception area, bathroom and offers all the latest technology.
The entire hotel mixes with nature, to best respect it. The owners and staff are careful about their local environment which is stunning. People come to Pousada Maravilha mainly to unwind, relax and to enjoy marine life. The island is a refuge for turtles, and the waters are filled with dolphins and rare species of fishes. This luxury boutique hotel is truly ideal if you want to escape from it all and rejoin nature in all its beauty. It is definitely one of the best hotels around the world.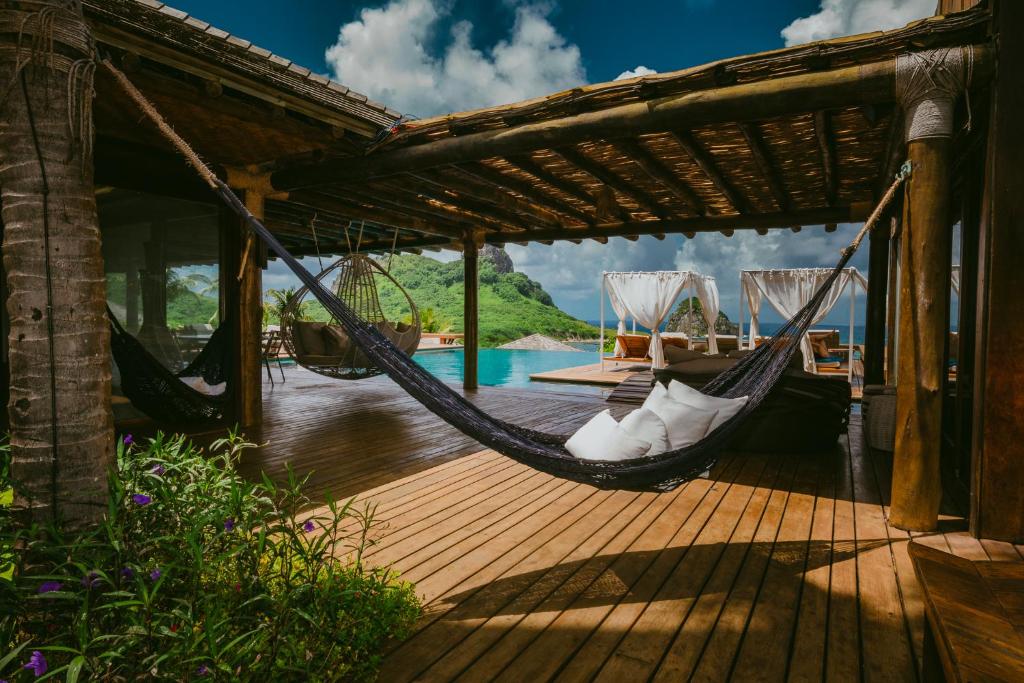 Fernando de Noronha is an archipelago off the coast of Brazil and a breathtakingly beautiful touristic destination. From tranquil turquoise waters to majestic green hills and golden beaches, there is something for everyone at this idyllic paradise. Whether you are looking for some time away with your family or a romantic getaway with your significant other, Fernando de Noronha has something special that will make your experience unforgettable.
There are plenty of exciting activities to do in Fernando de Noronha with your family. Whether it is relaxing on the beach or swimming in the crystal-clear waters, there is something for everyone. Furthermore, you can take advantage of the array of outdoor activities available such as snorkeling, diving, and kayaking. Other popular attractions include exploring Forte das Baixas Aguas, admiring the colonial architecture of Vila dos Remedios Village and visiting Dolphins Bay for a unique encounter with marine life.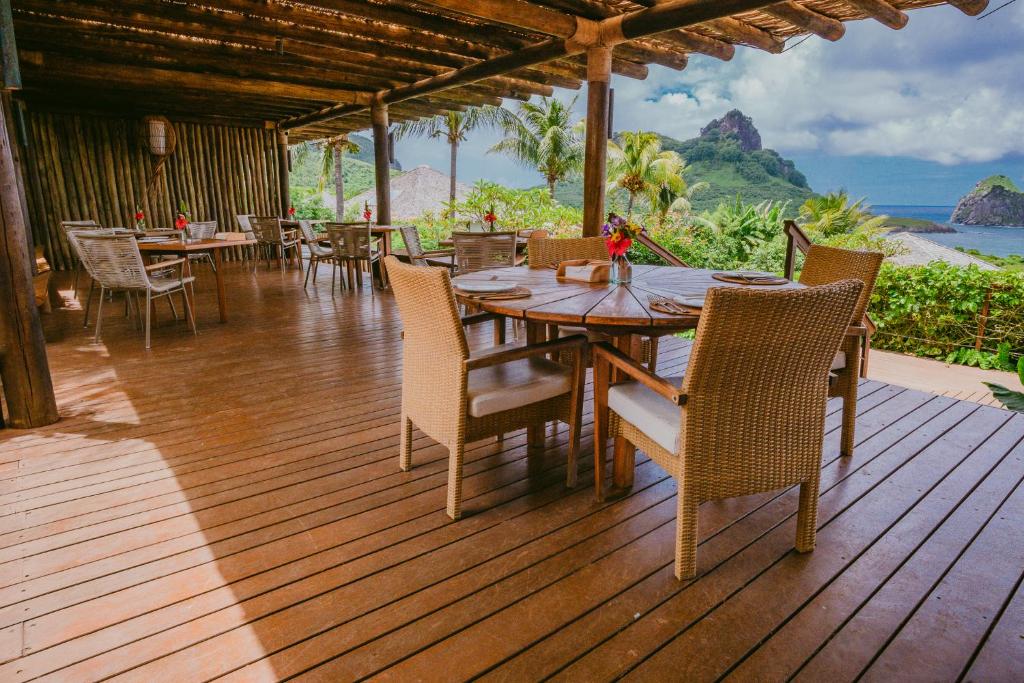 –
The best hotels around the world is your guide to find the best hotels in the world.