Sanctuary Kusini, Tanzania
October 11, 2023
Imagine a place where luxury meets wild beauty, where the thrill of adventure is coupled with the comfort of world-class amenities. Welcome to the Sanctuary Kusini, an unparalleled retreat nestled in the remote southern region of Tanzania's Serengeti National Park. Sanctuary Kusini offers a unique and intimate safari experience, being the only permanent tented camp in this unspoiled part of the Serengeti. This exclusive location ensures a private and essentially personal game viewing, offering guests exceptional wildlife encounters.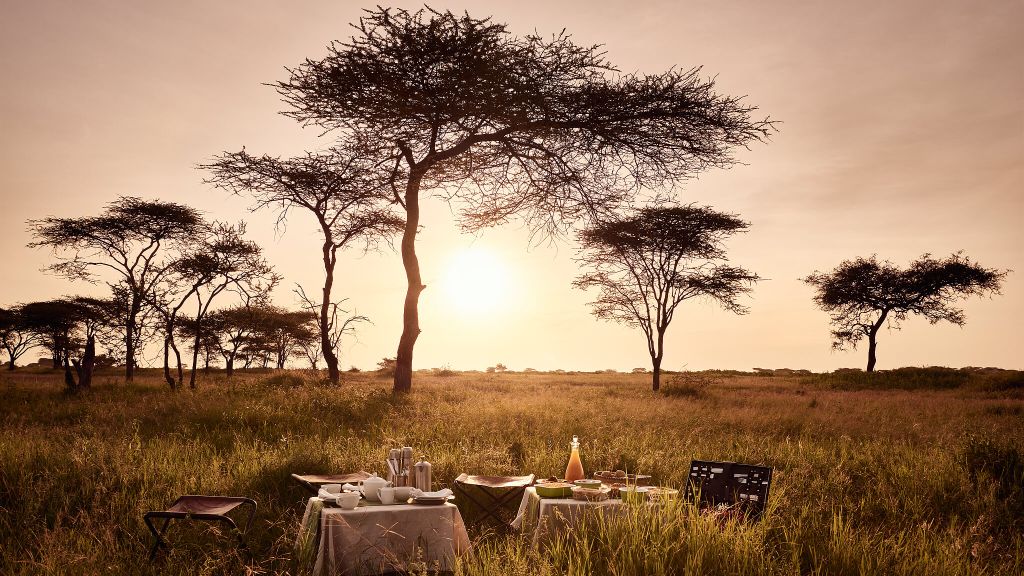 The camp is perched on a kopje, a rocky outcrop that provides stunning panoramic views of the surrounding plains. The architecture and design effortlessly blend into the natural landscape, with twelve spacious tents, each with a private veranda and en-suite facilities. The décor is a tasteful blend of classic safari style and modern comfort. Each tented suite is elegantly appointed with plush furnishings that echo the earthy tones of the wilderness outside. High-speed WiFi connectivity ensures that you can share your unforgettable experiences with loved ones back home.
Dining at Sanctuary Kusini is an experience in itself. Enjoy gourmet meals prepared with local ingredients, served al fresco under the African sky. The camp also caters to special dietary needs, ensuring every guest enjoys a delightful culinary journey.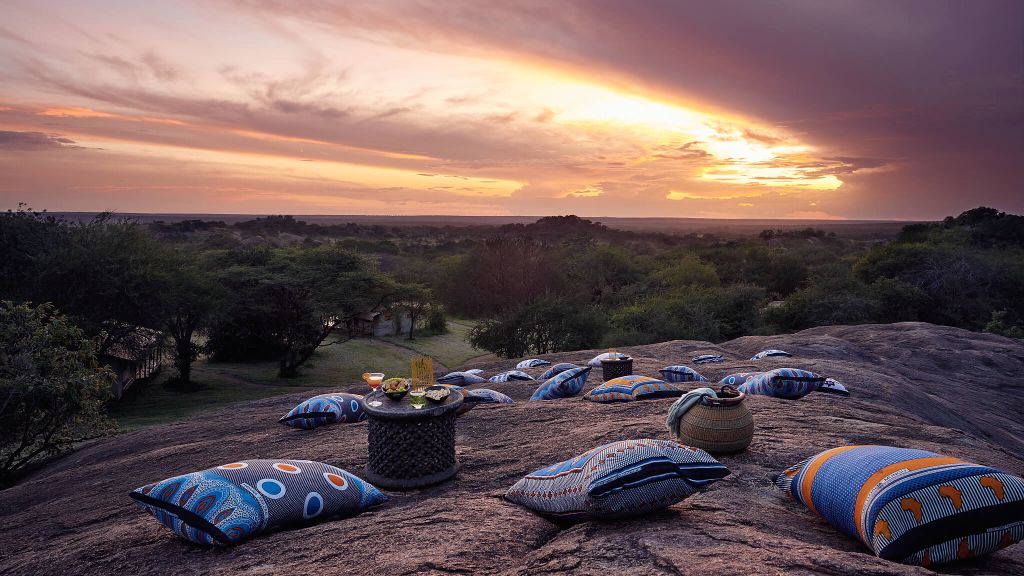 While relaxation comes naturally in this serene setting, guests seeking a more indulgent experience can enjoy various spa treatments offered at the camp. From soothing massages to invigorating therapies, there is something for everyone.
The camp's location near the Great Migration path offers an unmatched opportunity to witness this spectacular wildlife event. Guided game drives, bird watching excursions, and cultural visits to local communities are just some of the exciting activities you can partake in during your stay.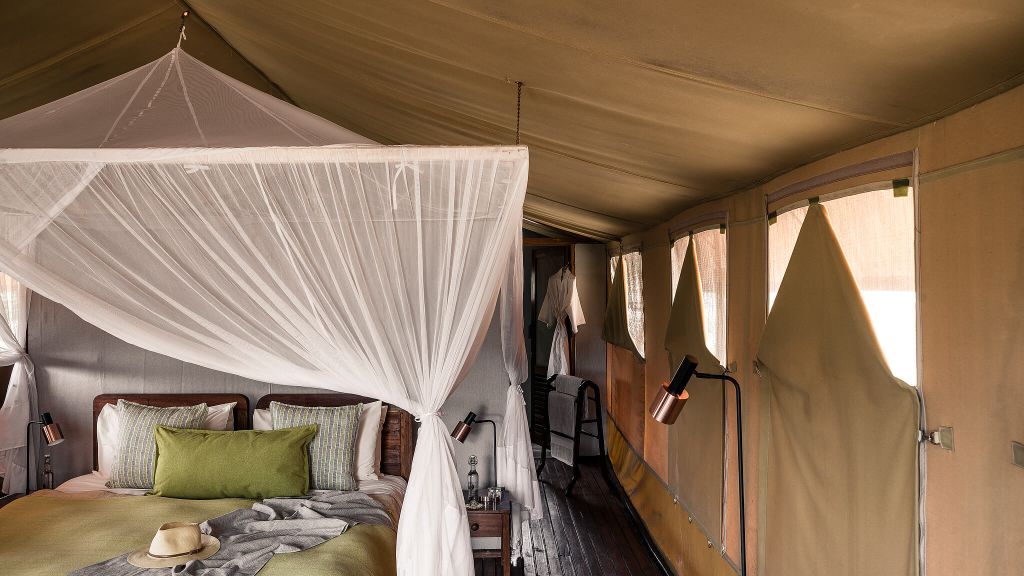 Sanctuary Kusini is more than just a safari camp; it's a lifetime experience. It offers a unique blend of comfort, adventure, and intimacy with nature that leaves every guest with memories to treasure. So, pack your bags and embark on an unforgettable journey to the heart of the Serengeti with Sanctuary Kusini.
Spanning over 30,000 square kilometers across northern Tanzania, the Serengeti is an epitome of African wilderness and a dream destination for wildlife enthusiasts. Its name, derived from the Maasai language, means "Endless Plains", and it truly lives up to that moniker. The vast golden grasslands, dotted with iconic acacia trees, play host to the legendary annual migration where millions of wildebeest, zebras, and antelopes traverse its expanses, driven by primal instincts, pursued by predators, and creating one of nature's most awe-inspiring spectacles.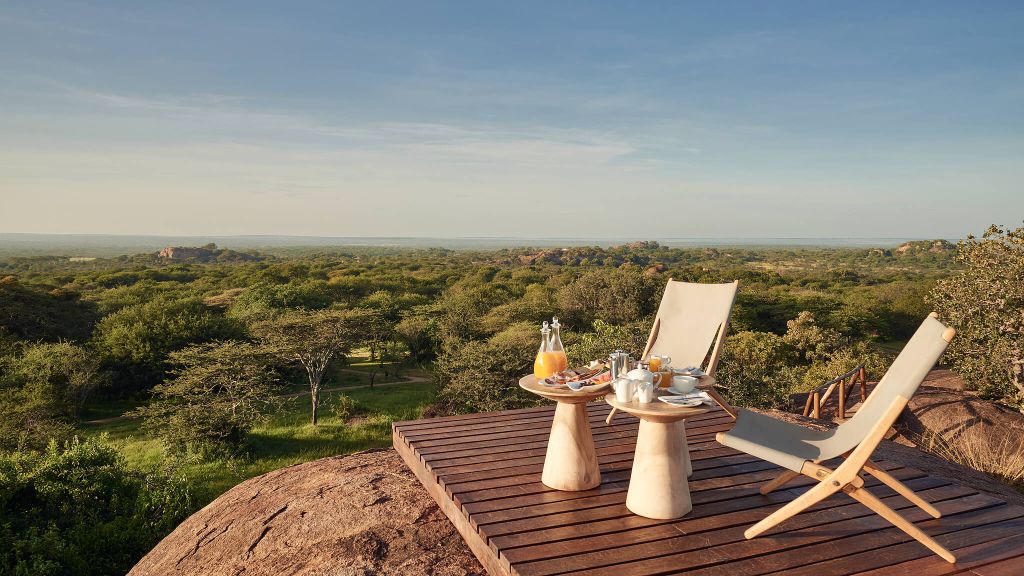 But the Great Migration is just a facet of what the Serengeti offers. Beyond this, the park is teeming with an unparalleled diversity of wildlife, from the regal lions, elusive leopards, and graceful giraffes to over 500 bird species that adorn its skies. Whether one is floating in a hot air balloon at dawn, taking in the panorama below, or camping under the starlit African night, the Serengeti promises an intimate communion with nature. For travelers looking to experience the raw, untamed beauty of the African savannah, the Serengeti stands unmatched.
Check out our selection of the best hotels in Tanzania.