Six Senses Zighy Bay, Oman
April 28, 2023
The best hotels around the world presents Zighy Bay. With dramatic, rugged mountains in the background and a broad white-sandy beach front in the foreground, Six Senses Hideaway Zighy Bay has the best of both worlds, interlaced with luxury and style. The site of the Six Senses Hideaway Zighy Bay, in the Sultanate of Oman, is a secluded fishing village on the Sultanate's northern Musandam Peninsula. It is designed with 82 pool villas and pool villa suites and with a private marina. The setting is quite dramatic, with mountains on one side and a sandy beach at Zighy Bay, on the other. Six Senses Hideaway Zighy Bay truly reflects the brand's positioning of innovative style. The choice of dining alternatives include a modern brasserie showcasing a multitude of cuisine flavors, a seafood restaurant, a wine cellar holding over 400 wine bins, a very unconventional bar and a stunning dinner experience high atop the mountains overlooking Zighy Bay.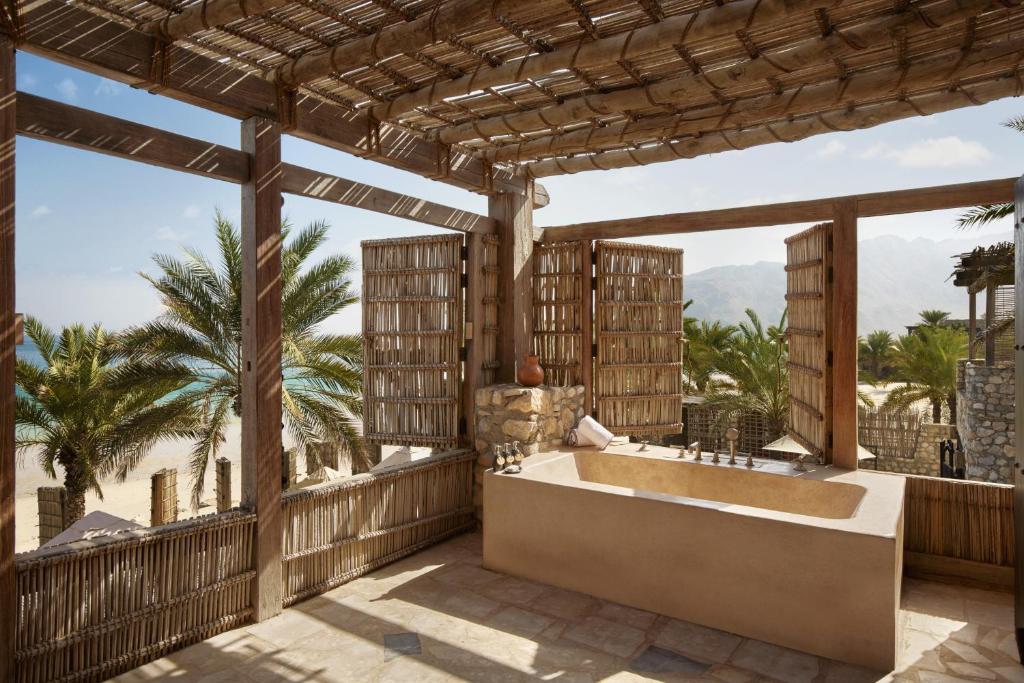 Six Senses Hideaway Zighy Bay offers private villas of contemporary architecture, reflecting the destination and positioned with an image supporting the Six Senses theme – innovative style. The accommodations of Six Senses Hideaway Zighy Bay are a blend of the surrounding Omani traditional style, with modern amenities which provide luxury amidst local cultural themes. Villas and Suites include Pool Villas, Spa Pool Villas, Pool Villa Suites, Spa Pool Villas Suites, Deluxe Pool Villas, Deluxe Spa Pool Villas, Zighy Pool Villas, Zighy Spa Pool Villas, Private Retreats, and the Private Reserve.
Three dining alternatives include a stunning dinner experience perched high atop the mountains overlooking Zighy Bay; an all-day outlet serving international dishes and regional specialties; and a poolside deli where snacks and creative sandwiches are the order of the day. Dining on the Sand takes guests in to an era of rustic simplicity. Open for breakfast and dinner, dining here offers a variety of pan Asian, Middle Eastern and Continental flavors. There are various options for private and exclusive dining at select romantic venues in and around the bay at Zighy. Or enjoy a private barbecue dinner beneath the stars on your private pool deck.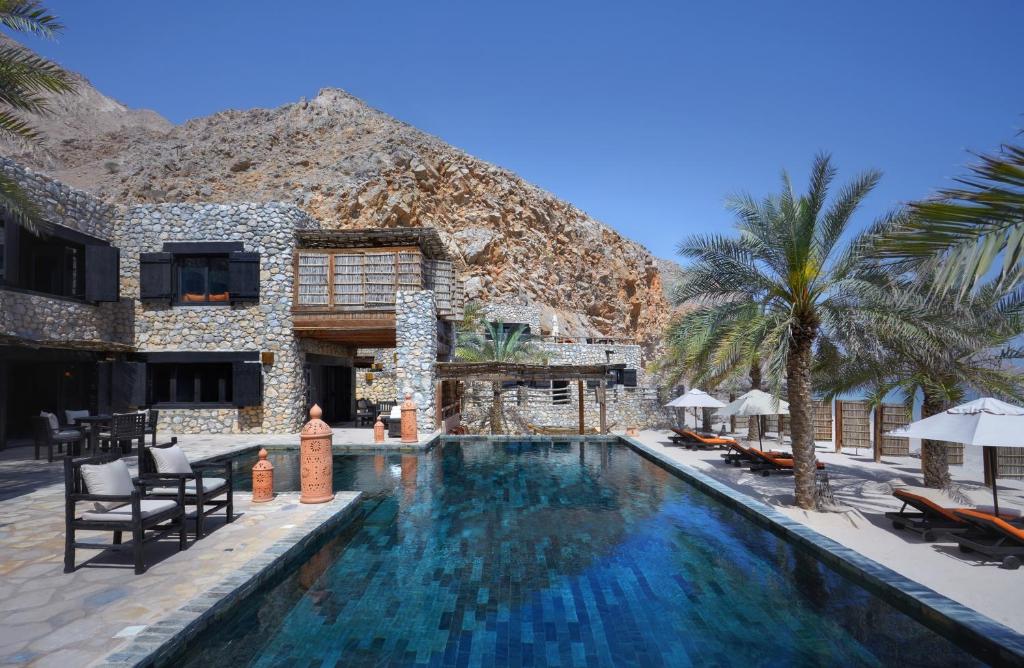 Designed and constructed to reflect the typical Omani style and aesthetic traditions of the region, the Six Senses Spa at Zighy Bay is an oasis on the bay. The entrance to the spa is a grotto-style tunnel whereby guests walk on stepping stones set on water to arrive at the spa reception. The Six Senses Spa has nine treatment rooms, three of which have outdoor showers, baths and relaxation areas. All treatment rooms have day beds built into wall recesses and mountain views. Each room includes a steam shower with garden views.
Oman is a hidden gem in the Arabian Peninsula, with a rich culture, stunning natural beauty, and warm hospitality. It has a diverse range of landscapes, including rugged mountains, pristine beaches, and vast deserts. One of the most popular tourist attractions in Oman is the Wahiba Sands, a stunning desert that stretches over 180 kilometers. Visitors can explore the dunes by taking a camel trek, dune bashing, or sandboarding. Another must-see destination in Oman is the historic city of Nizwa, famous for its imposing fort, bustling souks, and traditional architecture. Visitors can also enjoy exploring the many wadis (oases) dotted around the country, offering visitors the opportunity to swim in crystal-clear waters surrounded by lush vegetation.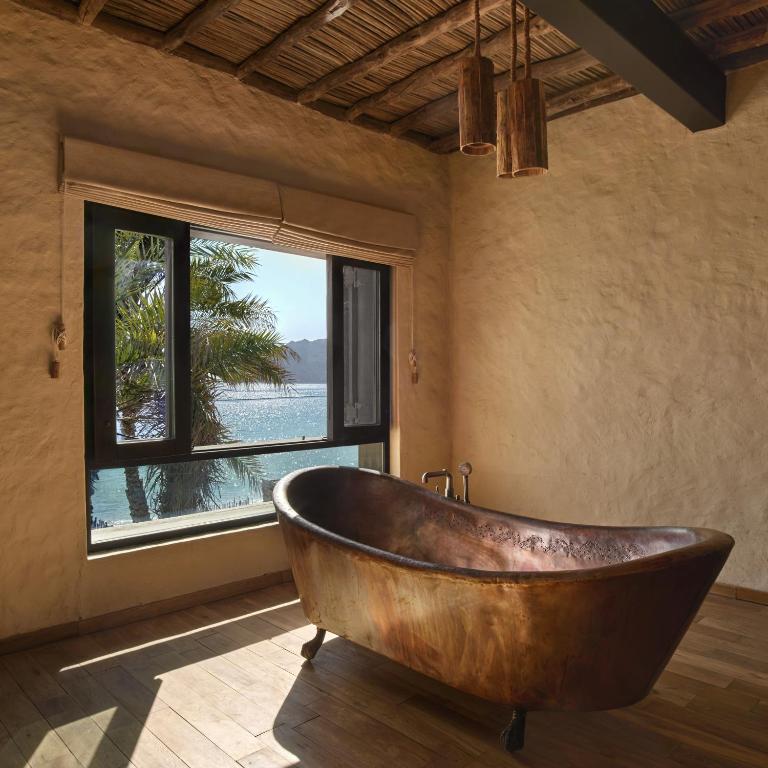 Oman is also home to several fascinating cultural and historical sites, including the UNESCO-listed Bahla Fort, the impressive Sultan Qaboos Grand Mosque, and the ancient city of Muscat. The country is known for its traditional handicrafts, such as pottery, weaving, and metalwork, which can be found in the local markets. Additionally, Oman offers a wide range of outdoor activities, such as diving, snorkeling, and hiking. Oman's friendly locals, delicious cuisine, and stunning landscapes make it an ideal destination for anyone seeking an authentic Arabian experience.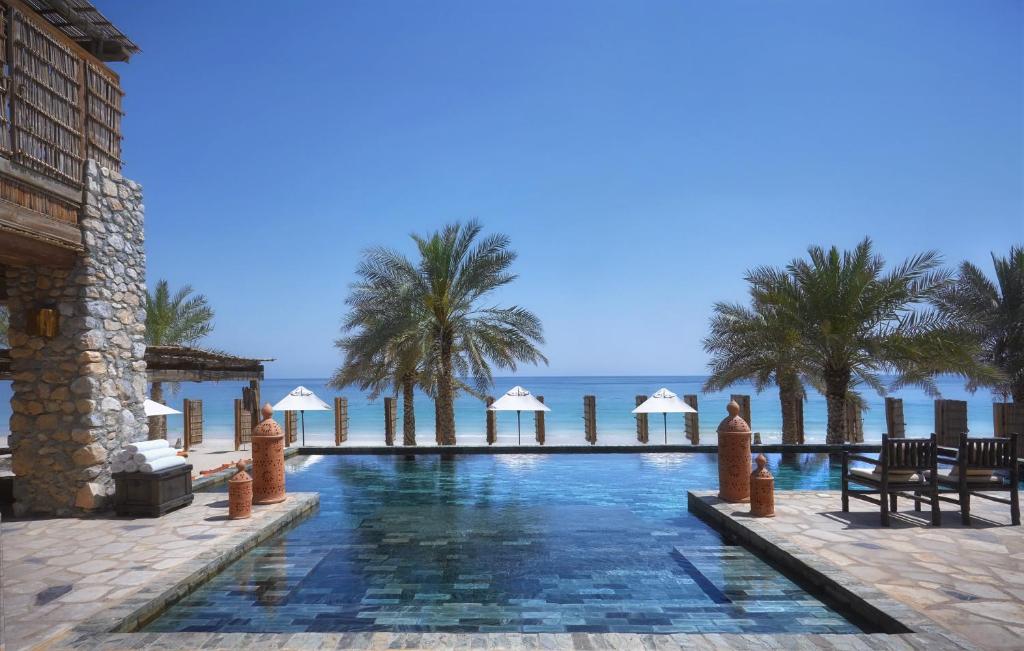 Check out our selection of the best hotels in the Middle East.