The Torch, Doha
June 29, 2022
This design hotel, located in a flame-shaped building in Doha, has a revolving restaurant and offers panoramic views of the city. It features an infinity pool, a wellness club and a beauty salon.
All accommodations at The Torch Doha are equipped with a 12-color mood lighting system, air conditioning, a minibar and a private bathroom. They are spacious, decorated in a modern style and have free Wi-Fi.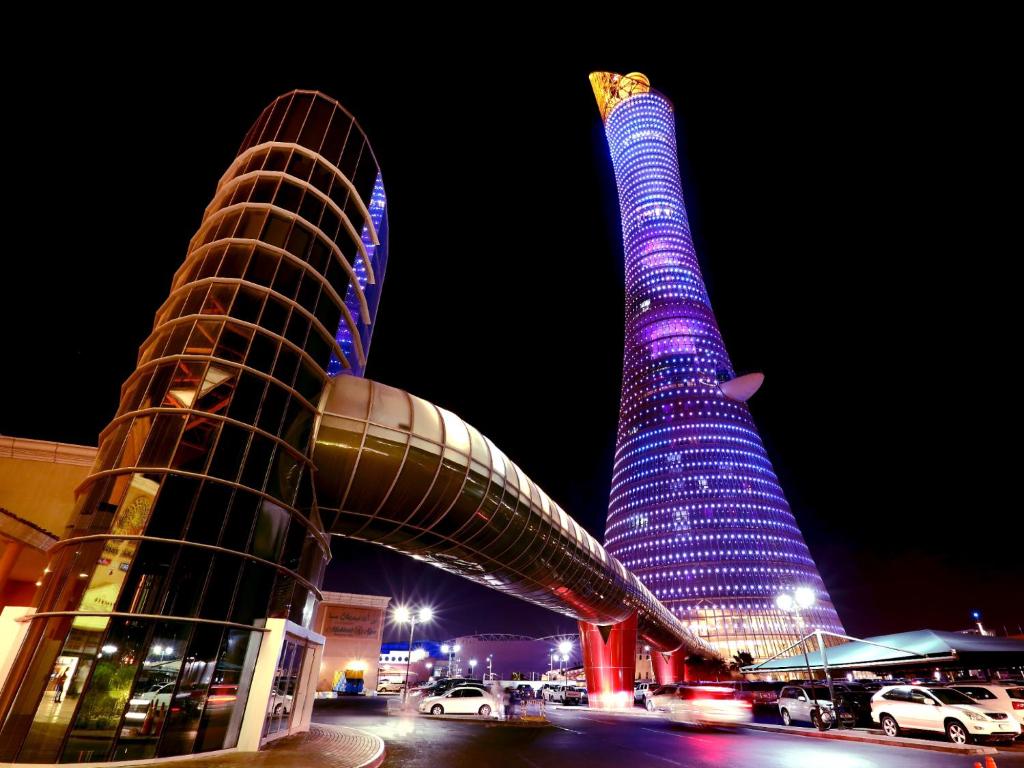 Breakfast is served daily at the Flying Carpet Restaurant, which has a chic décor with flying carpets. For dinner, guests can enjoy Italian pasta and Mediterranean meats.
The Torch Hotel is connected by a walkway to Villaggio, Doha's largest shopping mall. Khalifa Stadium is 200 meters away. Free private parking is available on site.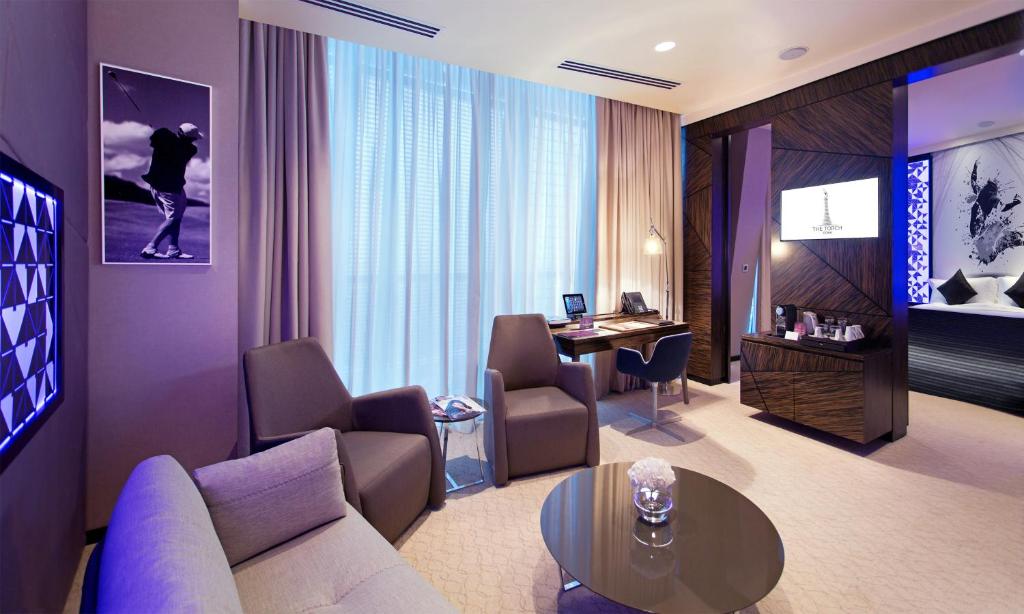 The Torch Doha is located near a shopping mall in Doha. The famous Villagio Mall and Souq Waqif Art Gallery are worth a visit if a shopping mission is on the agenda.
Located near points of interest like Villagio Mall, The Torch Doha offers an airport shuttle, 3 cafes and a hair salon. A sauna and steam room promise pure relaxation, and to top it all off, you can treat yourself to a massage. Don't miss out on a treat at one of the 3 on-site restaurants, which offer international cuisine and a view of the garden. Guests can avail themselves of a variety of amenities, such as a dry cleaning/laundry service and 2 bars, while staying connected with free in-room Wi-Fi.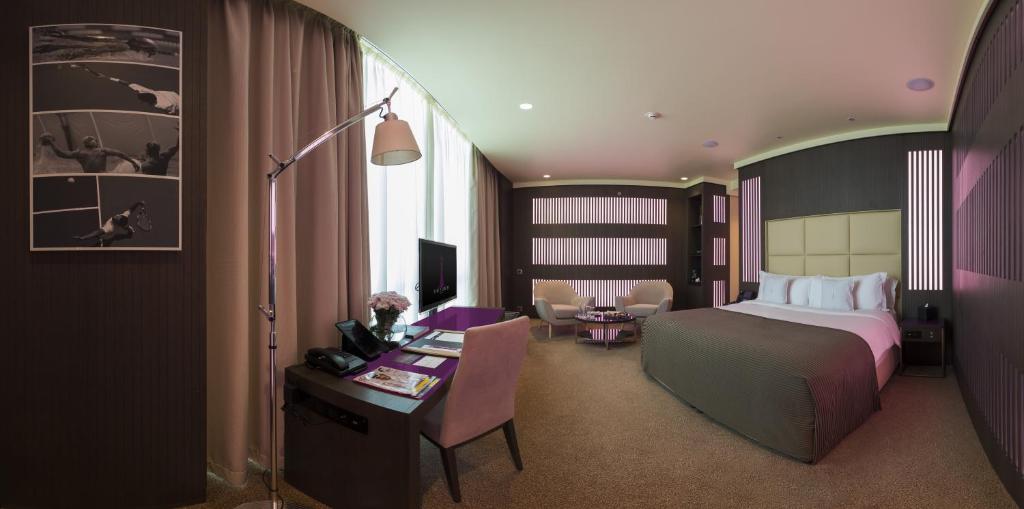 The 163 guest rooms come with comfort touches like 24-hour room service and premium bedding, as well as other perks including a range of pillows to choose from and climate control.
This is one of the best hotels in the world.