The Conrad, Maldives
October 11, 2022
The Conrad Maldives is one of the best hotels in the world. Situated on two connecting islands in the Alif Dhall Atoll, this is one resort that will not stop to amaze you. The wow factor is everywhere, from the underwater restaurant to the bungalows on stilts, and for those really looking for a total immersion, an underwater bedroom. The setting is fabulous, but the staff as well, ready to care for your every need.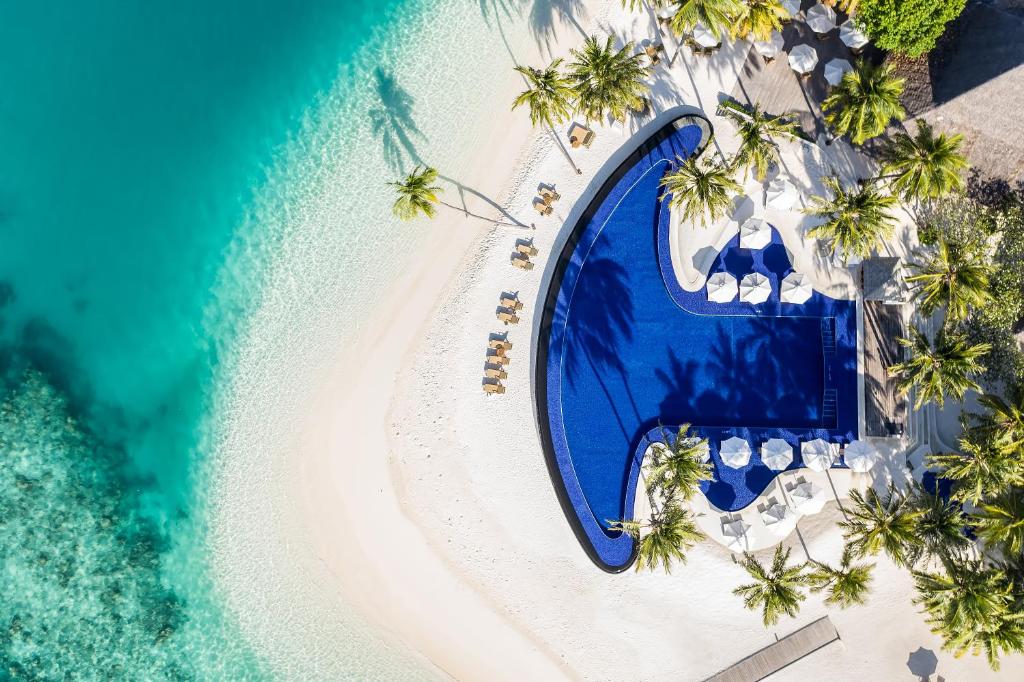 The hotel has 150 rooms and suites. The best are definitely the ones on stilts. The interior is finely decorated and has a modern feeling. You get 360 views of the turquoise waters, including from indoor as your coffee table rests on a glass window that let you enjoy the view of marine life. The décor is luxurious, as well as the enjoyment. Enjoy a sip of champagne from your own terrace at sun sets and you will forget another world exists.
The Conrad Maldives is also excellent with food, with 7 restaurants to choose from. One of them is underwater and you will find it difficult to concentrate on having a proper conversation as stingrays and other fishes swim by. The resort also has a very large collection of wines that should impress any oenophile. Most people come to the Conrad Maldives for the water sports, but some also only for the experience of luxury.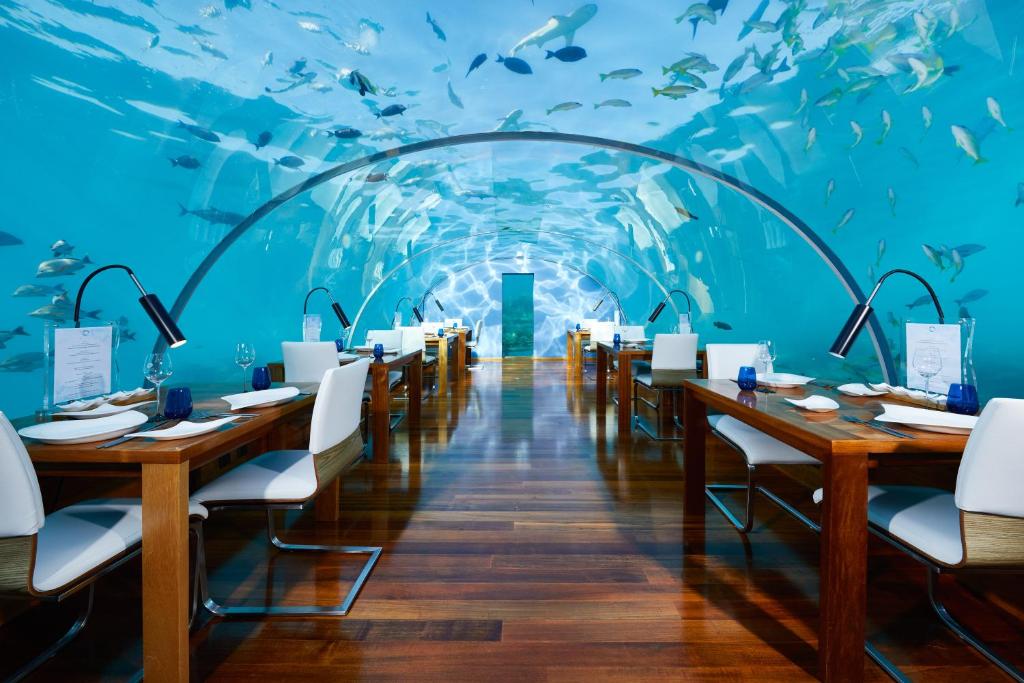 The Conrad Maldives is one the best hotels in the world. The resort demonstrates that all has not been done yet in terms of innovation and creativity when it comes to holidaying and having fun. The décor is stunning, the staff wonderful, and the experience unforgettable.
Dozens of atolls, translucent waters, multicolored fish and deserted beaches… You are in the Maldives, a small paradise in the Indian Ocean.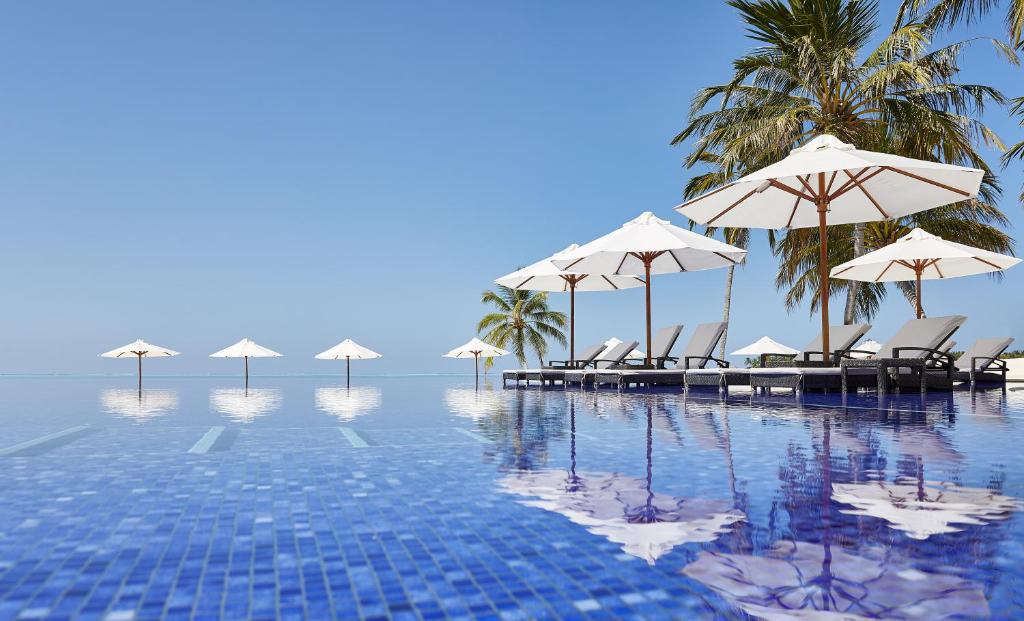 On your honeymoon or in search of a trip out of time, set course for the Maldives. This small country with 1,200 islets, of which only 200 are inhabited, is a natural treasure that has everything of a paradise between land and sea. What else can you do in the Maldives but bask on sublime beaches with turquoise waters?
Much more than an idyllic setting, the Maldives have an identity forged by multiple influences: Indian, Sri Lankan, Arab, Indonesian, Persian… From this mixture were born a rich gastronomy and music with accents from elsewhere, such as BoduBeru, inspired by East Africa.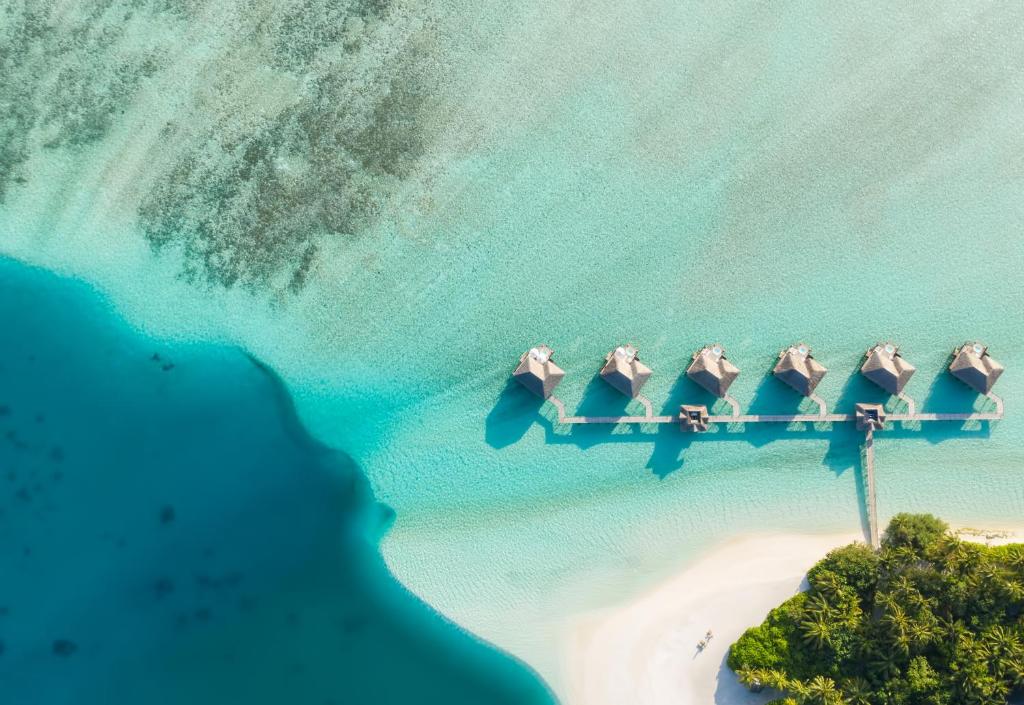 This is one of the best hotels in the Maldives.
The best hotels around the world is your guide to find the best hotels in the world.