The Gran Melia, Iguazu
June 20, 2023
The Gran Meliá Iguazu is an award-winning luxury hotel located at the entrance to the magnificent Iguassu Falls National Park. Located in Puerto Iguazú, in the province of Misiones, this five-star resort offers spectacular views of the falls and verdant landscapes from its balconies and terraces. Guests can enjoy a variety of facilities, including a spa, fitness center, outdoor pool with bar service and a range of activities such as birdwatching tours, kayaking excursions and horseback adventures in the area.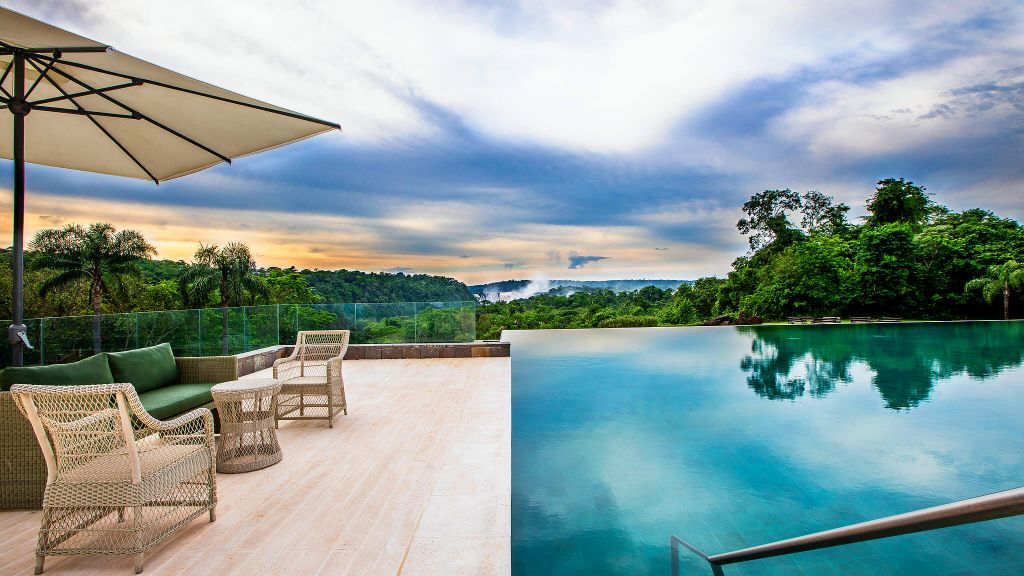 Luxurious rooms feature soft beds, flat-screen TVs and free Wi-Fi. Décor includes indigenous artwork reflecting the region's culture. The hotel also offers several dining options, including an international buffet and a la carte restaurants serving regional specialties. A bar and lounge are also available for guests to relax in.
The Gran Meliá Iguazu has something for everyone, from families and business travelers to nature lovers and adventurers. Spend the day exploring nearby attractions such as the Itaipu Dam, Yacutinga Bird Reserve or Cataratas del Iguazú National Park. A stay at this hotel promises relaxation in modern luxury amidst the breathtaking beauty of nature.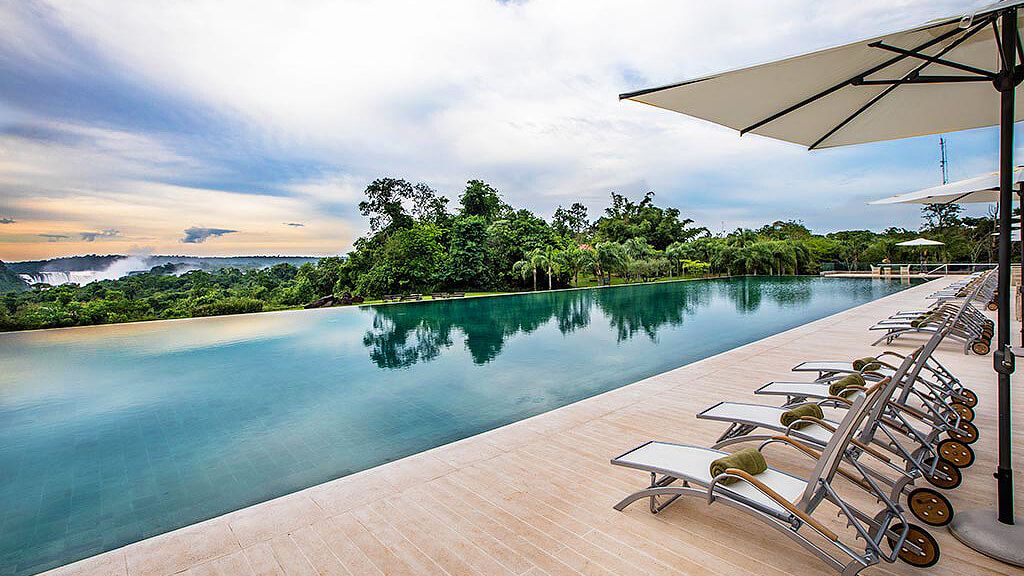 Puerto Iguazú, nestled in the heart of Argentina's lush jungle, is a captivating tourist destination that attracts travellers from all over the world. The city's main attraction is undoubtedly the impressive Iguazú Falls, a UNESCO World Heritage Site. These spectacular waterfalls, among the largest and most beautiful in the world, offer a breathtaking spectacle. Visitors can explore the winding paths that surround them, admire the falls from different perspectives and even get up close to the falls themselves by boarding boats that take them as close as possible to the power of the water. In addition to the falls, Puerto Iguazú also offers opportunities to discover the region's rich biodiversity through excursions into the surrounding jungle, where visitors can observe an incredible variety of plant and animal species.
In addition to its exceptional natural environment, Puerto Iguazú offers a warm and welcoming atmosphere. Visitors can stroll the city's lively streets, sample delicious local cuisine in traditional restaurants and explore artisan markets to take home unique souvenirs. Local culture is also showcased through folkloric music and dance performances that provide an insight into the region's history and traditions. Puerto Iguazú offers an unforgettable experience that combines nature, culture and Argentine hospitality, making this destination a must for travelers in search of adventure and unique discoveries.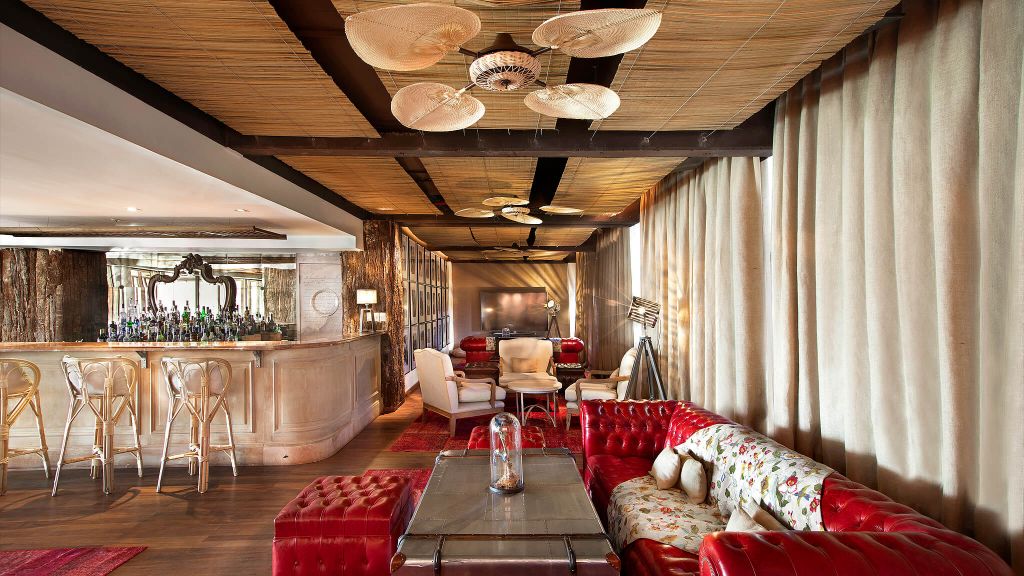 Check out our selection of the best hotels in South America.