The Langham, Shanghai, Xintiandi
May 31, 2023
Welcome to The Langham Shanghai, a luxury hotel that blends old-world charm with contemporary sophistication. Situated in the heart of the vibrant Xintiandi entertainment district, this hotel offers a unique and unforgettable experience to travelers visiting Shanghai. The Langham Shanghai boasts 357 rooms and suites, each elegantly decorated with modern furnishings and luxurious amenities. From the plush bedding to the marble bathrooms, no detail has been overlooked in ensuring guests are comfortable and pampered during their stay.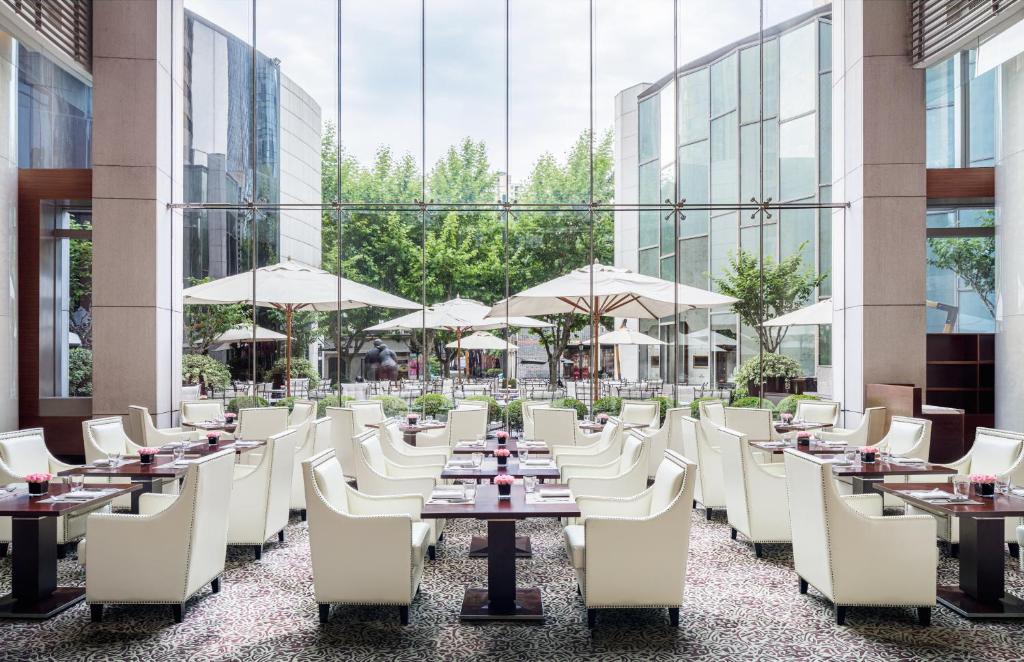 The hotel also features an impressive array of dining options, including T'ang Court, which has been awarded three Michelin stars for its authentic Cantonese cuisine. For those looking for a more casual dining experience, Cachet serves up delicious Asian and Western dishes in a stylish setting. One of the highlights of The Langham Shanghai is its award-winning Chuan Spa, which offers a range of treatments inspired by traditional Chinese medicine. Guests can indulge in a relaxing massage, facial or body treatment, and then unwind in the spa's thermal facilities, including a sauna, steam room, and hot tub.
For those traveling on business, The Langham Shanghai has an extensive range of meeting and event spaces, including a grand ballroom that can accommodate up to 500 guests. The hotel's expert event planning team will work with you to ensure your event is a success, whether it's a corporate meeting, conference, or wedding celebration. Overall, The Langham Shanghai is a luxurious and sophisticated hotel that offers exceptional service, elegant accommodations, and a range of amenities to make your stay in Shanghai memorable. Whether you are visiting for business or pleasure, you won't be disappointed with this stunning hotel.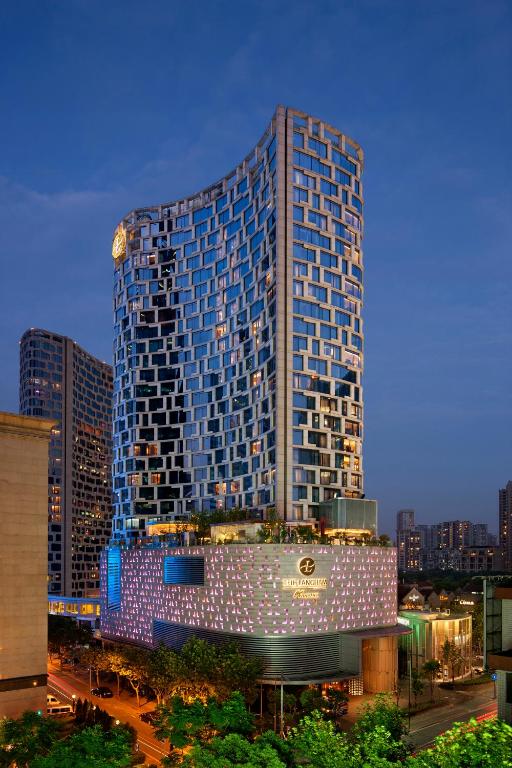 Xintiandi is a vibrant and trendy district nestled in the heart of Shanghai, China. This iconic neighborhood seamlessly blends the old with the new, featuring a harmonious juxtaposition of traditional Shikumen houses and modern architecture. Xintiandi is renowned for its captivating atmosphere, attracting both locals and tourists alike. The district's streets are lined with stylish cafes, chic boutiques, and upscale restaurants, creating a lively ambiance that exudes sophistication and charm.
One of the most captivating aspects of Xintiandi is its preservation of Shanghai's rich cultural heritage. The area's Shikumen houses, characterized by their distinctive stone gateways and brick walls, have been transformed into art galleries, museums, and high-end residences, offering visitors a glimpse into the city's past. Additionally, Xintiandi boasts a thriving nightlife scene, with trendy bars and clubs that come alive after dark. Whether one wishes to explore the traditional architecture, indulge in delectable cuisine, or soak in the vibrant nightlife, Xintiandi provides a unique and unforgettable experience that showcases the dynamic spirit of Shanghai.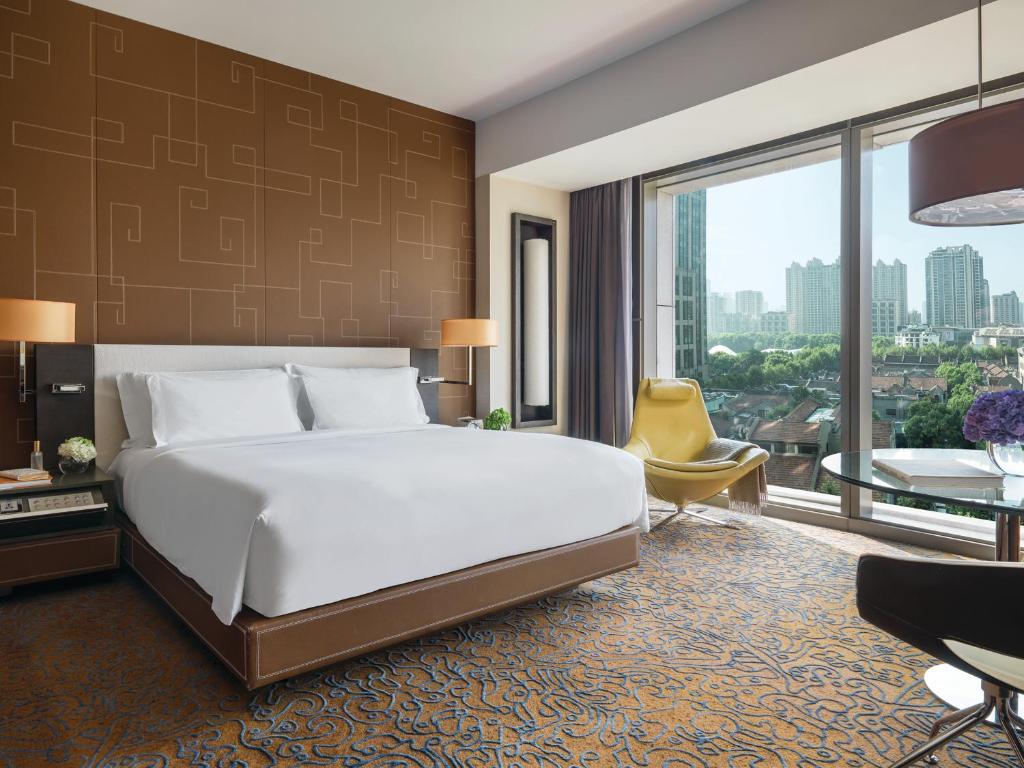 See our selection of the best hotels in Asia.