Veranda, Chiang Mai
April 26, 2023
The best hotels around the world presents Veranda High Resort in Chiang Mai, Thailand. Experience the wealth of Thai culture and warm hospitality at the luxurious Veranda Chiang Mai – The High Resort. Veranda Chiang Mai – The High Resort is located outside the city of Chiang Mai and away from the hustle and bustle. Chiang Mai is known throughout the world for its fine traditional crafts and a wealth of tourist attractions for all. Exciting activities to do while staying at the resort include shopping at the famous Night Bazaar, a visit to the Chiang Mai Zoo, Night Safari, playing a round on a championship golf course or take a leisurely jungle trek by elephant.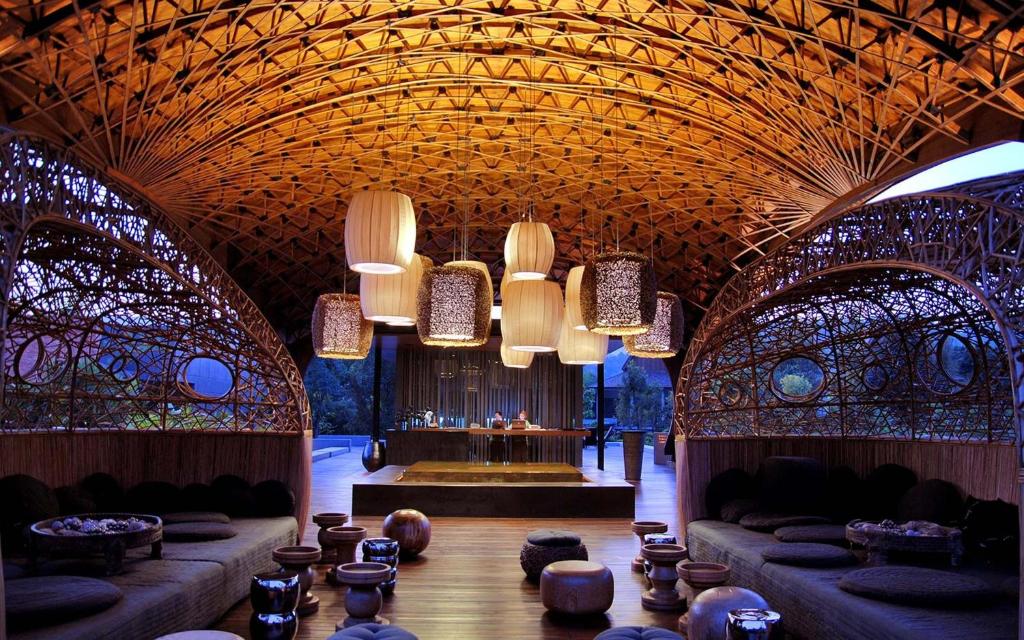 A total Zen-like experience can be described starting from the moment of arrival. Veranda Chiang Mai – The High Resort is divided into two zones, on one side representing the cultural heritage of the north and the other the contemporary veranda style. A boutique northern retreat of just 69 rooms, all guests are ensured of the best personal service, 24 hours a day from our warm and friendly staff.
A choice of 64 luxurious rooms with 5 types of rooms with exotic names such as Jacuzzi Pavilion, Valley Deluxe, Veranda High Residence, Private Pool Villa, Rice Terrace Pavilion and Presidential Pool Villa. Set on the valley slope all with stunning views over the landscape with natural mountain streams, rice and tea terraces, and the most inventive fun water features. Dark tropical woods, décor and foliage surround the rooms with authentic Thai warmth and sensibility. Rooms have king or twin beds, luxurious duvets, open style bathrooms and a large private balcony with day beds ideal for those special moments. The Presidential Pool Villa has a posh layout with a private study, living room with dining area, large private swimming pool and Jacuzzi.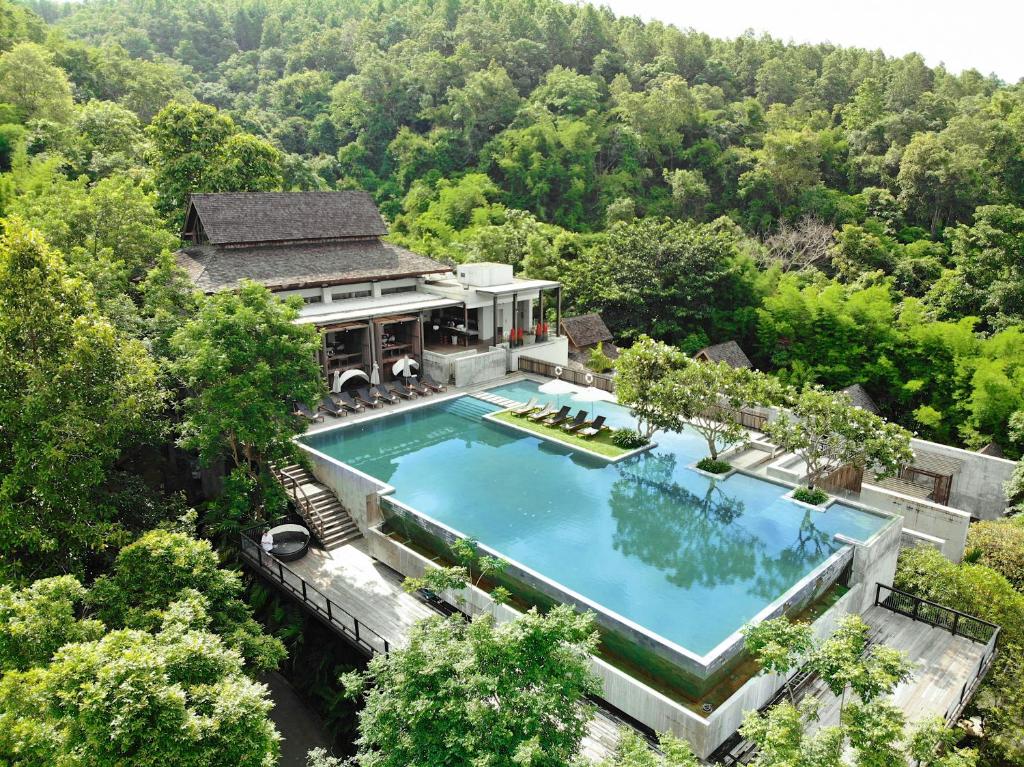 Wonderful dining experiences await our guests at The Higher Room, an all day dining restaurant set high above our private valley, with views over the infinity edged pool and the valley beyond. Highlights include a fine European menu with extensive wine choices from the old and new world. Rabiang Doi Restaurant, decorated in the manner reminiscent of a traditional northern rice granary, offers an eclectic and modern Lanna Thai fusion cuisine, with spectacular views of the rice and tea terraces over the lower plains of the valley. Head to the gorgeous Lobby Bar and unwind with friends for cocktails. Enjoy room service or memorable private dining to have an individual and unique experience at Veranda Chiang Mai – The High Resort.
Be pampered at the Veranda Spa with our signature treatments whilst enjoying the relaxing ambience of the forest setting. Each private cottage is a self-contained spa with large sunken bath, steam shower and twin treatment beds ideal for couples.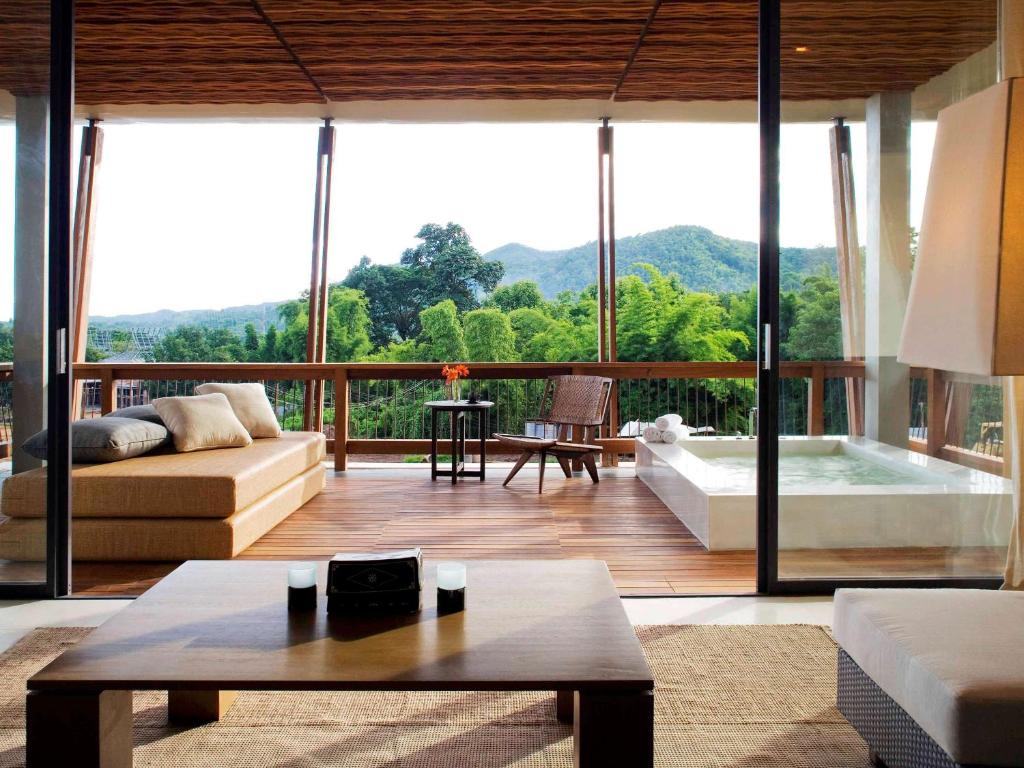 Work out in the air-conditioned Fitness Room, outfitted with the latest equipment. Take a dip in the infinity edged pool on the roof terrace of the main building overlooking the valley. Join in a morning or late afternoon session of Yoga at our open-air temple pavilion with our professional instructor. Join in daily fun activities at the Cultural Pavilion; learn the art of Thai cooking, basket weaving, flower garland making or fruit carving. Private lessons in traditional Thai music can also be arranged.
Chiang Mai is a city in northern Thailand that is renowned for its cultural heritage and natural beauty, making it a popular destination for tourists. The city is home to over 300 temples, including the famous Wat Phra That Doi Suthep, which is perched on a mountain overlooking the city. Visitors can explore the old city's narrow streets and alleyways, which are lined with traditional teak houses and shops selling handicrafts and souvenirs. Chiang Mai is also known for its vibrant night markets, where visitors can sample local street food and shop for unique handmade goods. For those seeking outdoor activities, the surrounding countryside offers opportunities for trekking, mountain biking, and rafting. With its rich culture, stunning temples, and beautiful natural surroundings, tourism in Chiang Mai provides a unique and authentic Thai experience.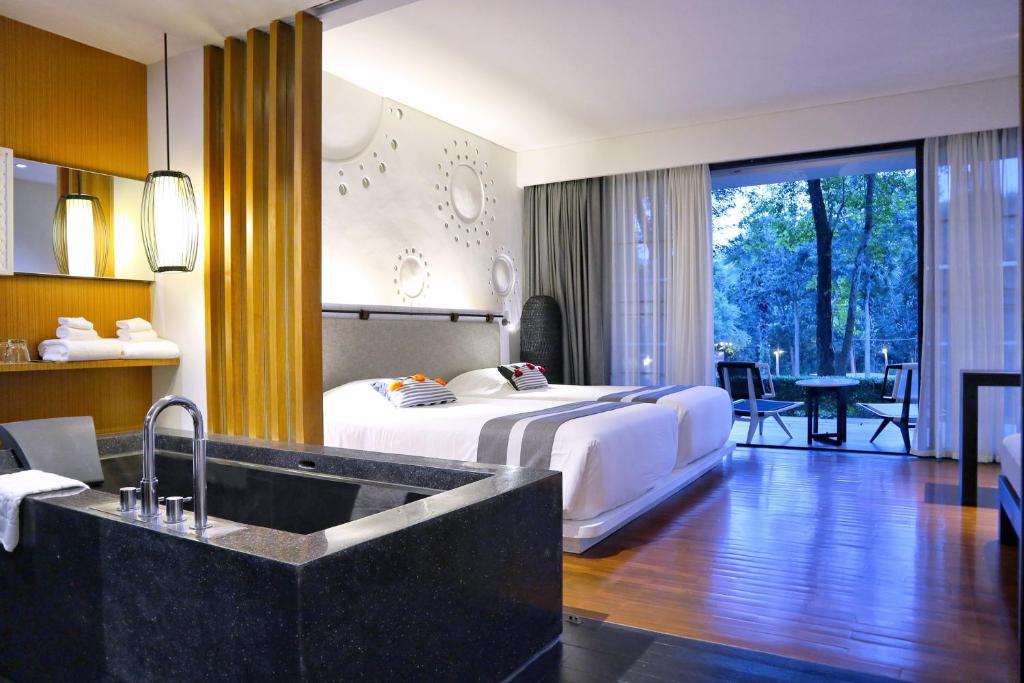 In addition to its cultural and natural attractions, Chiang Mai is also a hub for wellness and spiritual tourism. The city is home to numerous meditation centers, yoga retreats, and spa resorts that offer a range of wellness services, including massage, detox programs, and traditional Thai healing treatments. Visitors can also participate in mindfulness and meditation classes, learn about Buddhism, and attend spiritual retreats. With its tranquil and serene atmosphere, Chiang Mai provides a perfect setting for those seeking relaxation, rejuvenation, and inner peace. Overall, tourism in Chiang Mai offers a diverse range of experiences, from cultural and natural attractions to wellness and spiritual activities, making it a must-visit destination in Thailand.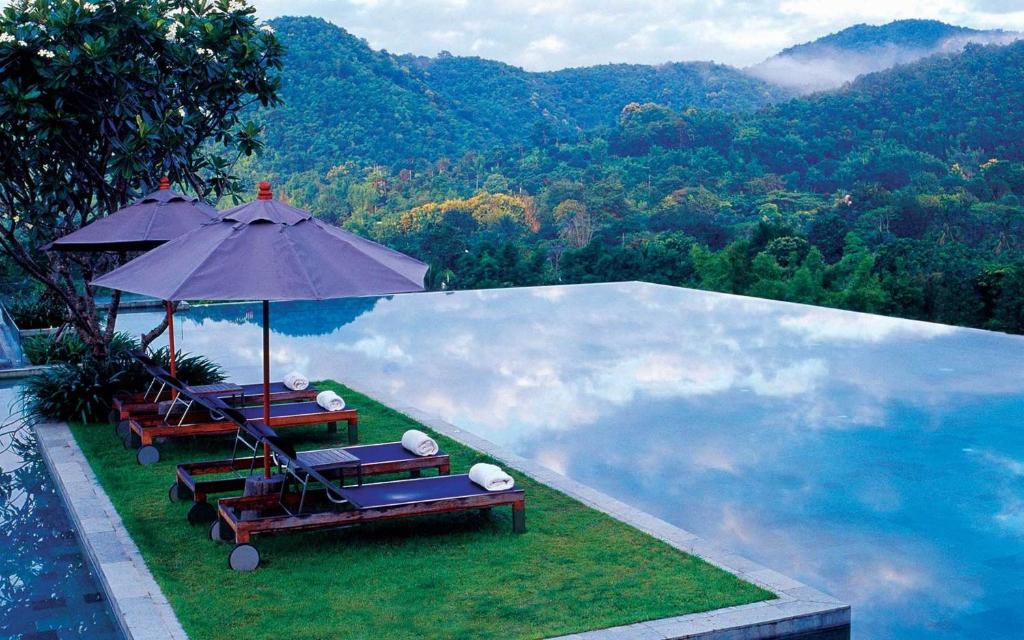 This is one of the best hotels in Asia.