W Santiago, Chile
February 15, 2023
The W Santiago in Chile is one of the best hotels in the world, and certainly one of the best in Santiago. W Santiago is getting to the heart of luxury, delivering style and design, perfect service, great food, a cool atmosphere in a near perfect environment – the Andes in the backdrop. In Chile outside, you will feel in fashionable New York City inside the W. Contemporary is the keyword. The architects and designers have worked well to offer a modern feel to the building whilst delivering incredible views of the city, even from your bathtub.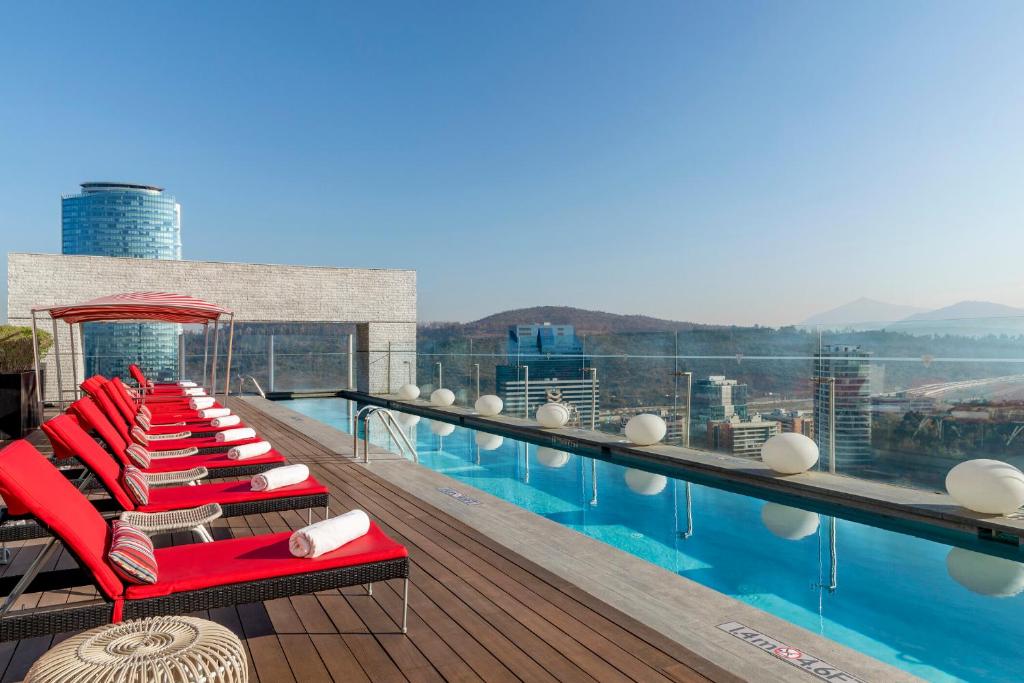 W Santiago has 196 rooms and suite. It is a perfect business hotel, yet travelers will also feel pleased by the boutique style of the interior and the cosy atmosphere they have managed to create. Bedrooms are spacious and the views are fantastic. The interior décor is simple, focusing on the attraction – the view, that you can admire from the bathtub. Simply magical.
W is also a hot spot for the young and trendy Chileans to meet, especially at the rooftop bar – which also has a pool – where they mix with business people recuperating from a hard day. The food is also great with a chef keen on working fresh food and mixing the tastes – Chilean and international – to please all tastes. The cellar has some of the best Chilean wines. And the Spa will put you back in shape after a tough night.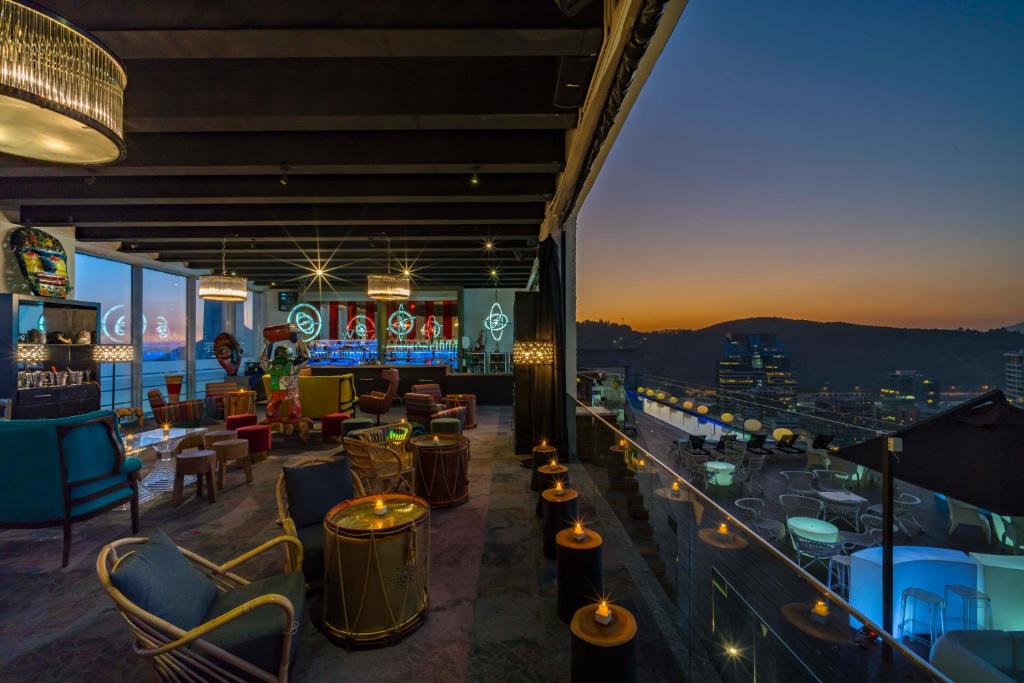 W Santiago is truly one of the best hotels in the world. The W hotel chain is creating a real standard for all its hotels and W Santiago clearly is a very good ambassador. This is one of the few places where the staff is always smiling… unless it is in the genes of the people there.
Santiago de Chile is an incredible destination for tourists. With its vibrant city life, world-famous landscapes, and delicious cuisine, this city has something for everyone. From the bustling streets of downtown to the lush green hills that dot the countryside, Santiago de Chile has countless sights and sounds to explore. Tourists can traverse ancient archaeological sites, experience a unique cultural heritage, and enjoy panoramic view of the snow-capped Andes Mountains. Shopping malls feature modern amenities while local markets offer a chance to taste lively street food and take home handicrafts from proud artisans. There's never a dull moment in Santiago de Chile; with its spectacular landscape, nightlife hotspots, and unforgettable tradition make it an ideal place for travelers looking to explore Latin America's largest country.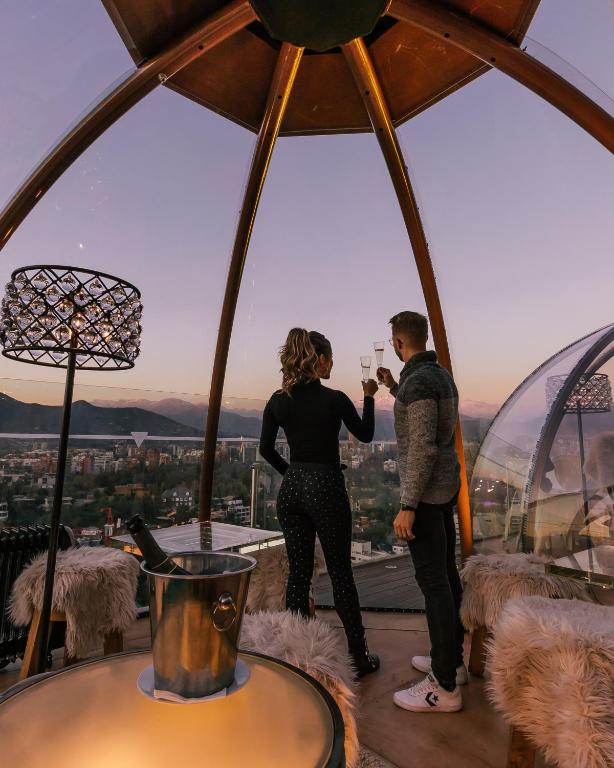 –
The best hotels around the world is your guide to find the best hotels in the world.