Auberge du Soleil, Napa Valley
November 29, 2022
Auberge du Soleil is one of the best hotels in the world. Located on the rolling hills of the Napa region, in California, this luxury hotel offers an almost family like atmosphere, incredible food and wine, and beautiful views over the vineyards. This French inspired destination is perfect for anyone looking to relax in an intimate environment and with great service.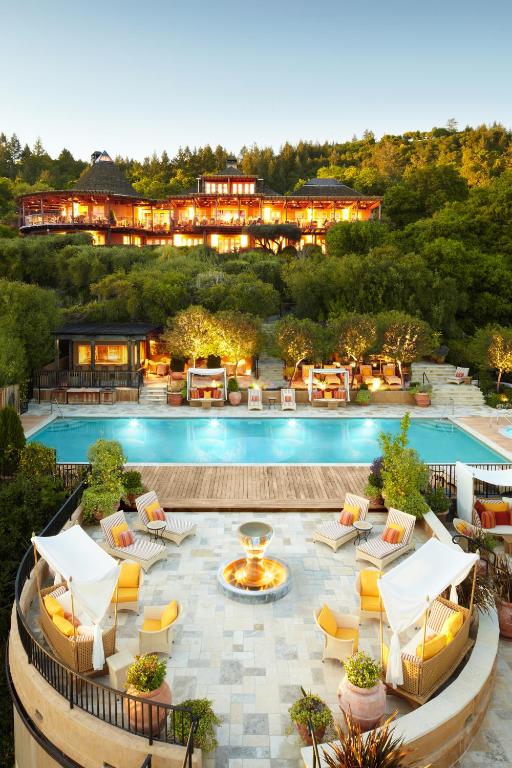 Auberge du Soleil has 52 rooms and suites. All rooms offer over scaled furniture, original art, and handmade tile floors and beds dressed in bright fuchsia and gold. Open the French doors and discover a private terrace with sweeping views of the valley. Or unwind in your private outdoor hot tub surrounded by a secluded garden. This boutique hotel is a destination for food and wine lovers. Awarded, the chef prepares delicious meals with ingredients homegrown, and splashed with local wine.
And after a long wine tasting day, you may wish to relax at the Spa. Some treatments are especially designed to your goals so that you can indulge and detox at the same time. Auberge du Soleil is truly elegant, and one of the best hotels in California. The Napa Valley is an attractive destination, but instead of touring the vineyards, simply stop in this beautiful hotel to enjoy time and relax.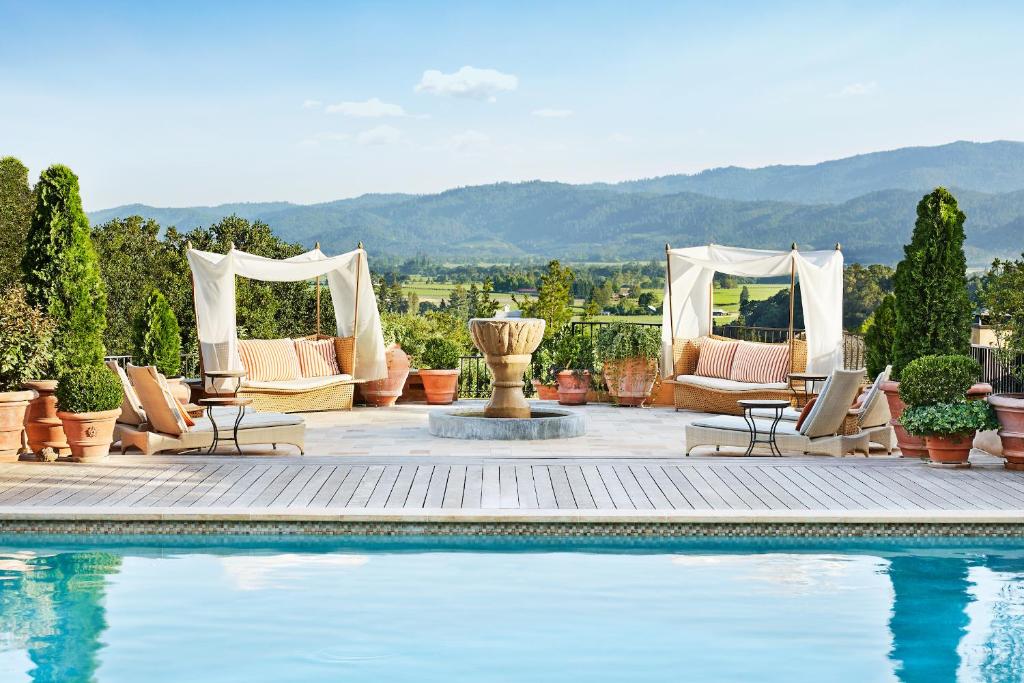 Located in the very heart of the state of California, Napa Valley is a predominantly wine-producing region with a mild Mediterranean climate, which is particularly conducive to growing grapes, as is its terrain. But visiting Napa Valley is an experience that goes far beyond simply tasting local wines.
Napa Valley is also home to the city of Napa, the county seat, and the Napa River, commonly known as the "Napa River". It is located slightly north of San Francisco. Some of the world's most famous stars are from this area, such as Robin Williams and Robert Redford. This area is about 50 kilometers long and is very pleasant to travel in summer, especially by bike. You can spend a few days in the heart of the Californian vineyards and discover new sceneries.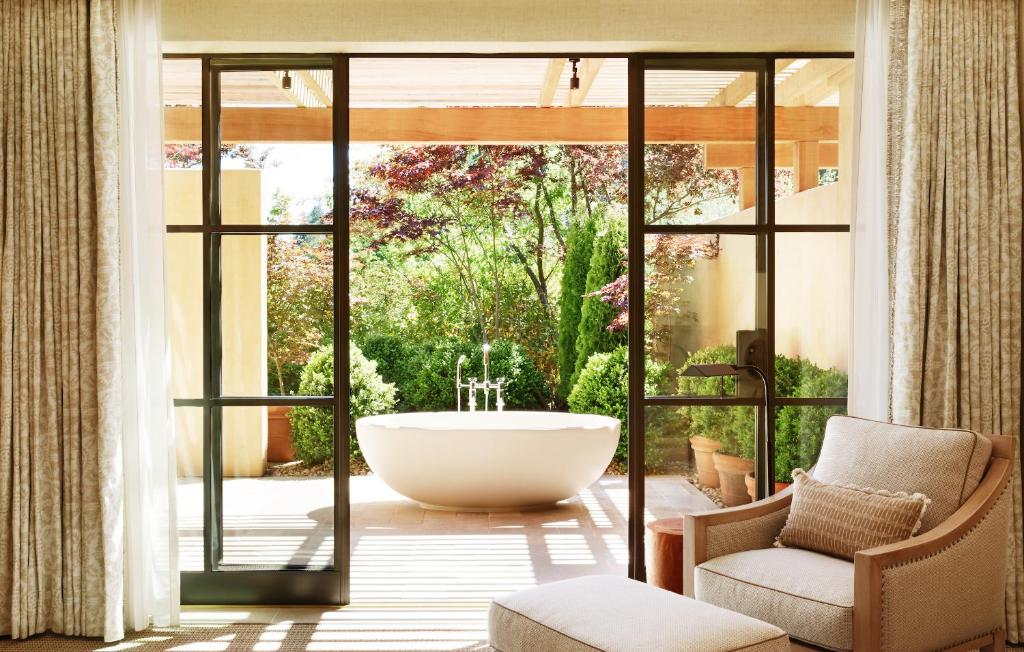 See our selection of the best hotels in North America
The Best Hotels Around the World is your guide to finding the best hotels in the world.