Banyan Tree, Seychelles
September 15, 2022
Banyan Tree Seychelles is one of the best and most luxurious hotels in the world. Located on the island of Mahé, it offers a scent of paradise. Banyan Tree Seychelles rhymes with exclusivity, tranquility in a truly amazing environment. Stretched on 100 hectares, along some of the best beaches and in green environment of forests and rolling hills, Banyan Tree is truly an experience.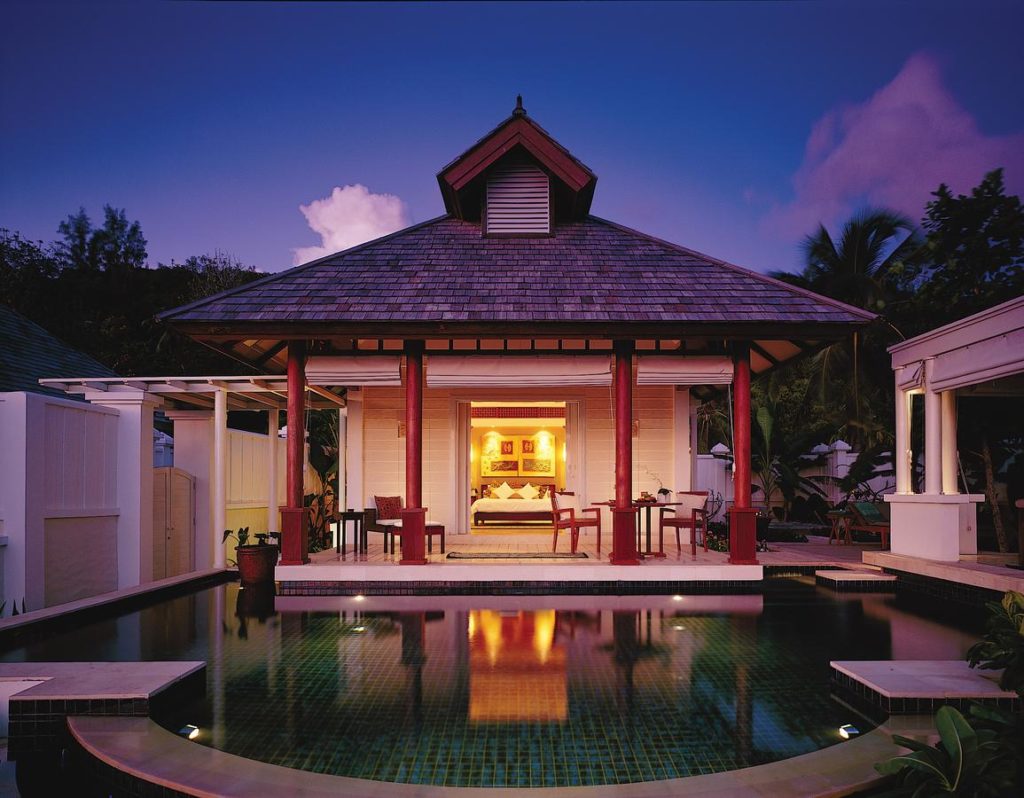 The hotel has 60 rooms and suites, including private villas with private pools. Each room is spacious and openly designed to let light and air breeze in. The décor is colonial yet modern, and delivers an atmosphere and feeling of exclusivity. A butler comes with the room to make sure all your needs are attended for. Food is also part of the experience, with exquisite fresh dishes prepared to be tasted on the beach, in the restaurant or in the comfort of your own terrace.
People come here of course to relax and enjoy the peace of the surroundings, but also for nautical sports. You can also venture outside the resort to go trekking or cycling as well as discovering the fauna and flora. And if you want to fully recharge your batteries, head for the Spa which focuses on Asian influenced treatments.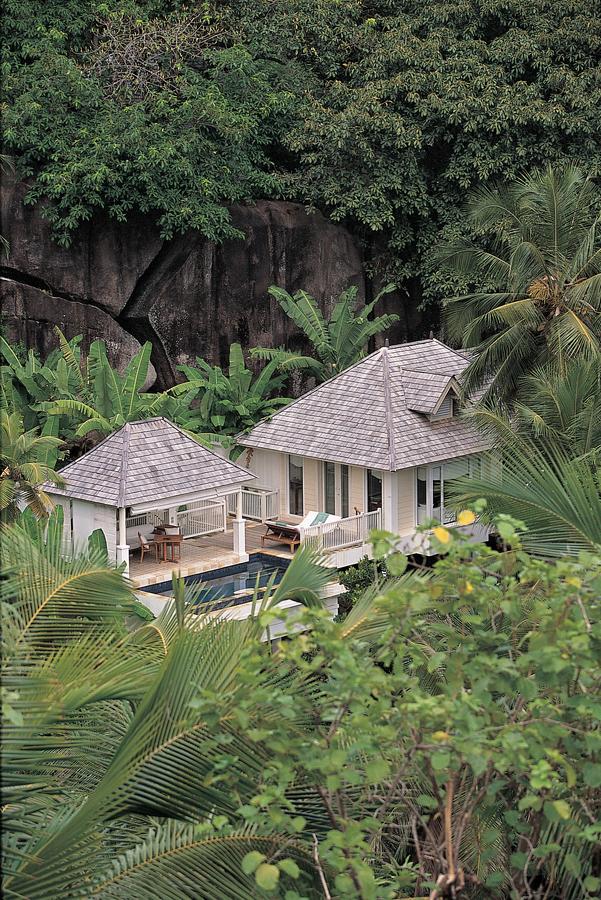 Located in Intendance Bay along the southwest coast of Mahé Island, Banyan Tree Seychelles offers direct beach access and spacious villas with private pools. It has a spa, fitness center and tennis court.
The luxuriously furnished villas at Banyan Tree Seychelles combine Seychellois architecture with contemporary decor. Overlooking the Indian Ocean, all villas are equipped with air conditioning and satellite TV. The resort's restaurants serve a variety of local and international dishes. The Saffron Restaurant serves Thai and Southeast Asian cuisine. Light snacks and pizzas can be enjoyed at La Varangue restaurant.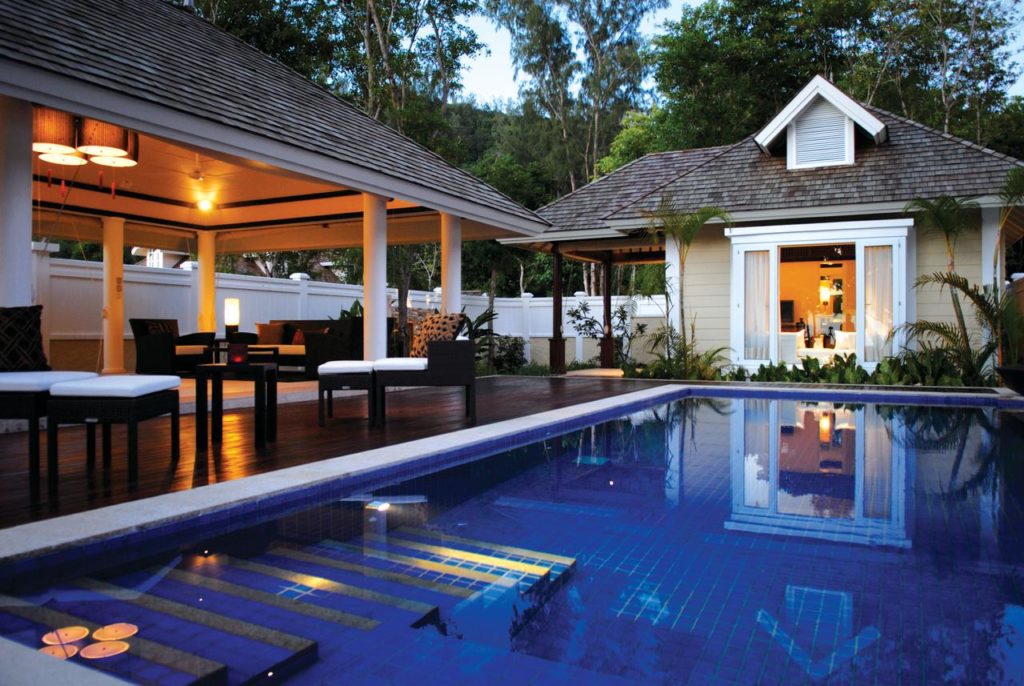 You can relax by the infinity pool with a fruit cocktail before taking part in a yoga session or playing tennis. You can also indulge in spa treatments at one of the luxury hillside lodges. The surrounding area offers a range of activities, including mountain biking, snorkeling and canoeing. Bike and car rental services are also available on site.
Banyan Tree Seychelles is truly one of the best hotels in the world. Problem is, you will never want to leave. This hotel simply has it all, in luxury.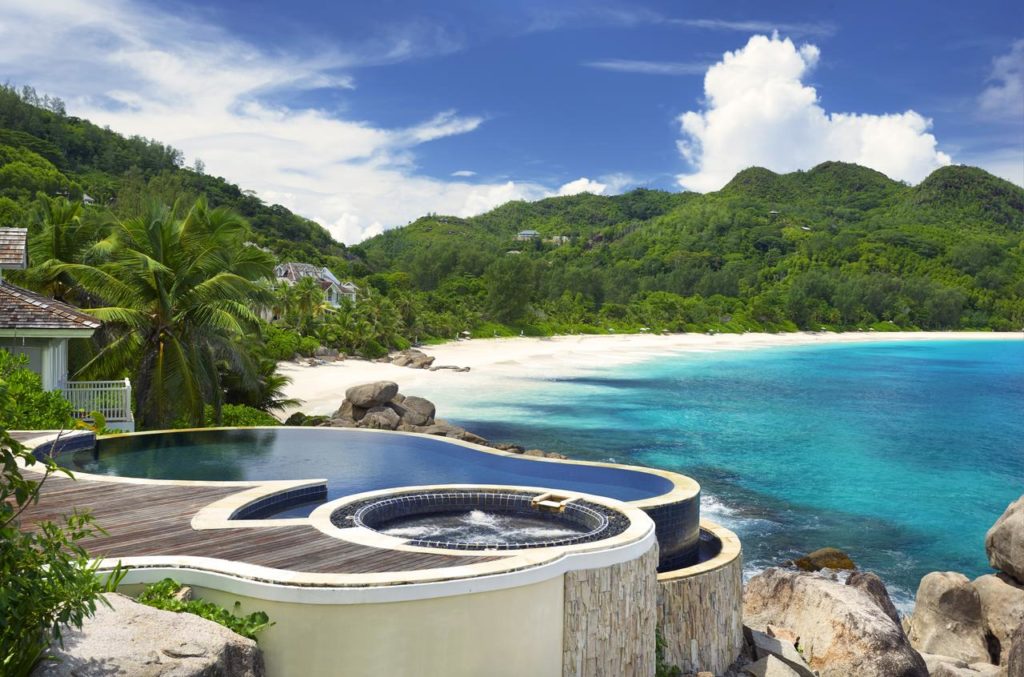 See our selection of the best hotels in the Indian Ocean
The best hotels around the world is your guide to find the best hotels in the world.