Clayoquot Wilderness Lodge, British Columbia
May 2, 2023
The best hotels around the world presents Clayoquot Wilderness Resort. Embraced by vast tracts of old-growth forest in one of the world's only remaining temperate rainforests, enjoy the luxury and pampering of Clayoquot Wilderness Resort – Bedwell River Outpost. Inspired by late 19th century Great Camps, the Clayoquot Wilderness Resort – Bedwell River Outpost promises a delicious irony of indulgent luxury and remote, untamed wilderness. The quintessential marriage of soft adventure and soft beds of childhood wishes and grown-up dreams come true.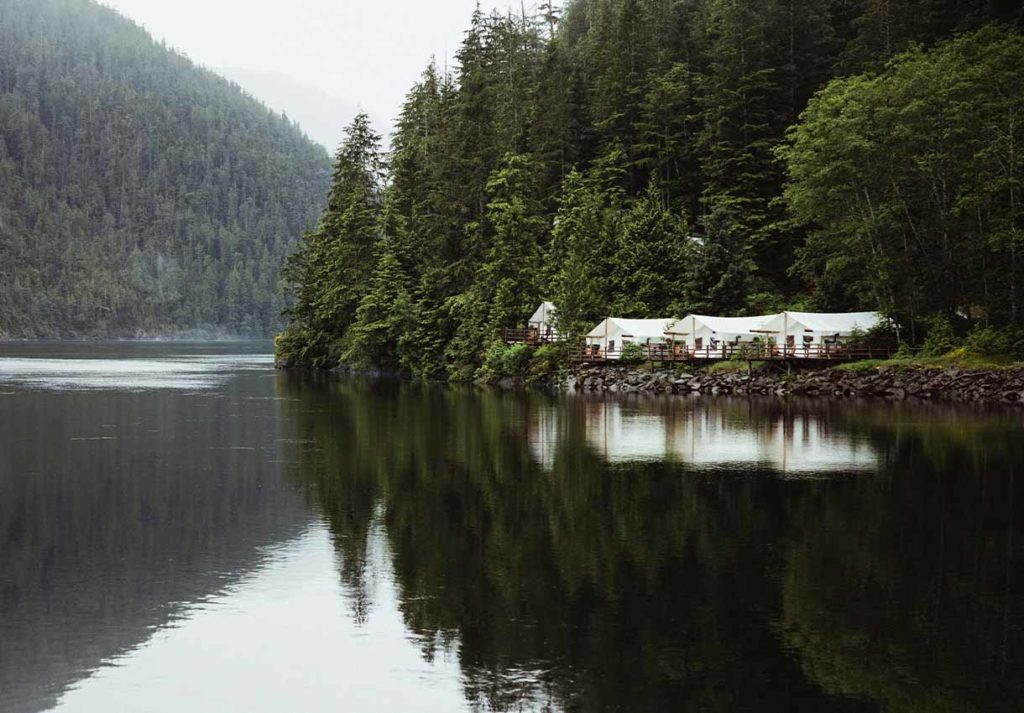 Outpost deluxe guest tents, like the lounge and spa tents, are roomy, great white canvas prospector-style quarters built on discreetly-situated raised wooden platforms, connected by cedar boardwalks. All guest tents are under canopies of the rainforest and along the water's edge. Nine family suite tents offer a slightly roomier but no less intimate outpost experience. Family suite tents offer the same queen-size bed comfort as the deluxe guest tents, but are furnished with a convertible chesterfield (with premium queen mattress), and a laarger lounge area with a small games table.
Because the chef's modern natural cuisine is by nature, very fresh and whole-food-oriented, and light on dairy and saturated fats, it is a pleasure for him and his staff to modify menus to suit vegetarian, vegan, fruitarian, low-carb, high-carb, and high-protein diets.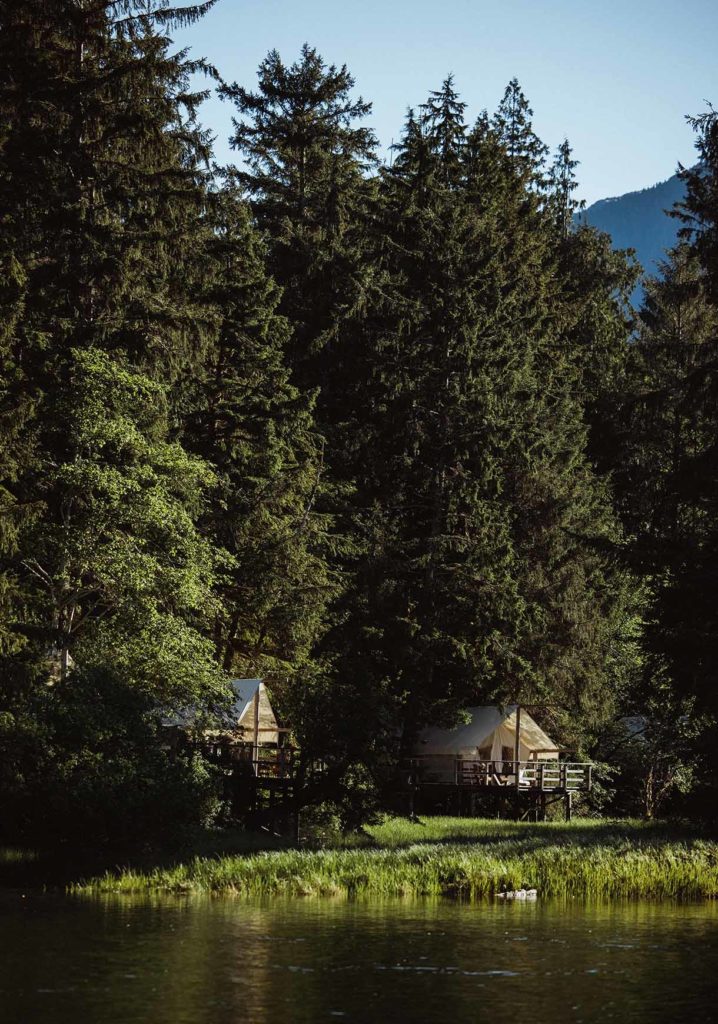 Natural amenities are ancient forest cathedrals, magnificent stands of 1,000 year-old cedars, miles of walking and riding trails, moss-carpeted thickets, pristine lakes, miles of majestic coastline, a breathtaking river estuary, abundant wildlife, and water so clear you can see tomorrow. At Clayoquot you can enjoy: Games & Billiards Room, Yoga Room and classes, Horseback Riding, Whale & Bear Watching, Day treks/Hiking, River and Ocean Kayaking, Mountain Biking, Skeet/Clay Shooting, Archery, Rock Climbing Fresh Water and Ocean Fishing, Sailing, Surfing, and Scuba Diving.
All inclusive packages include all gourmet meals, beverages including bar and wines, and all guided and unguided activities including some spa treatments. Please note that arrivals are available only on Thursday or Sunday.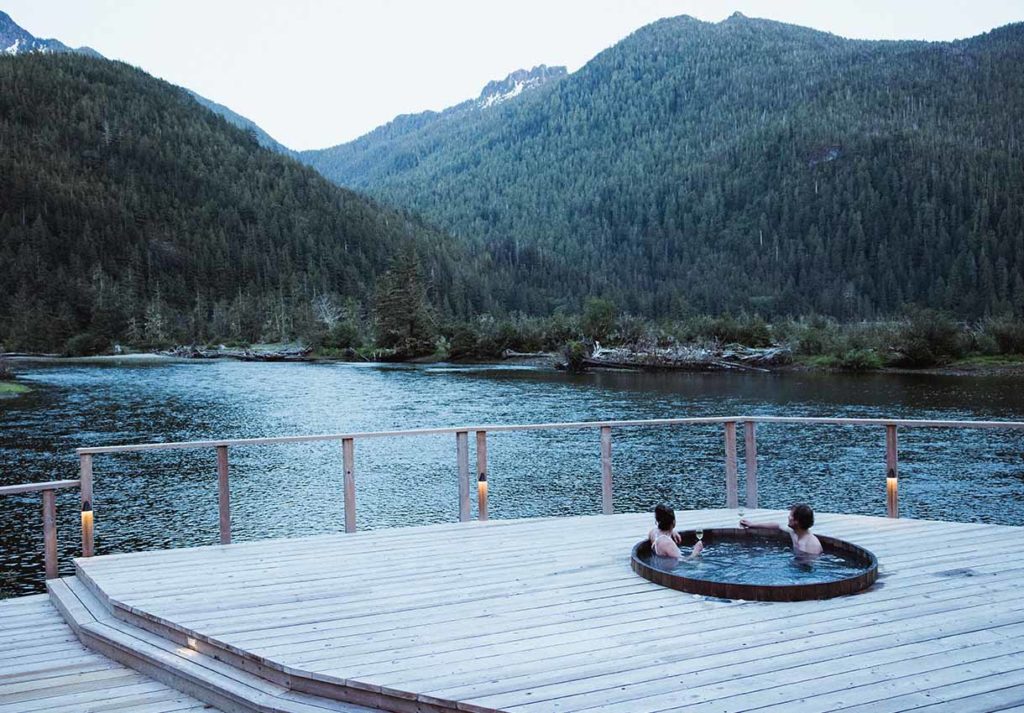 Clayoquot Wilderness Resort, located in the fragile Clayoquot Sound Biosphere reserve near the seaside village of Tofino, British Columbia was founded in 1997 by Clayoquot Wilderness Resort Ltd. In the decade since opening, the resort has grown its 'soft adventure and soft beds' program into one of the most exclusive and unique vacation offerings in the world. Clayoquot Wilderness Resort promises discriminating travellers an ultra-luxurious eco-destination, five-star accommodations, otherworldly coastal cuisine, super natural adventure, and some of the most breathtakingly beautiful wilderness frontier left on the planet.
The Clayoquot Sound Biosphere Reserve is a stunningly beautiful protected area located on the west coast of Vancouver Island in Canada. Covering over 350,000 hectares, the reserve is home to a diverse range of ecosystems, including old-growth forests, alpine meadows, and coastal temperate rainforests. The reserve is home to an incredible variety of plant and animal species, including many that are rare or endangered, such as the Pacific grey whale, the Vancouver Island marmot, and the Northern Goshawk. The area is also rich in cultural heritage, with long-standing indigenous communities that have called the area home for thousands of years.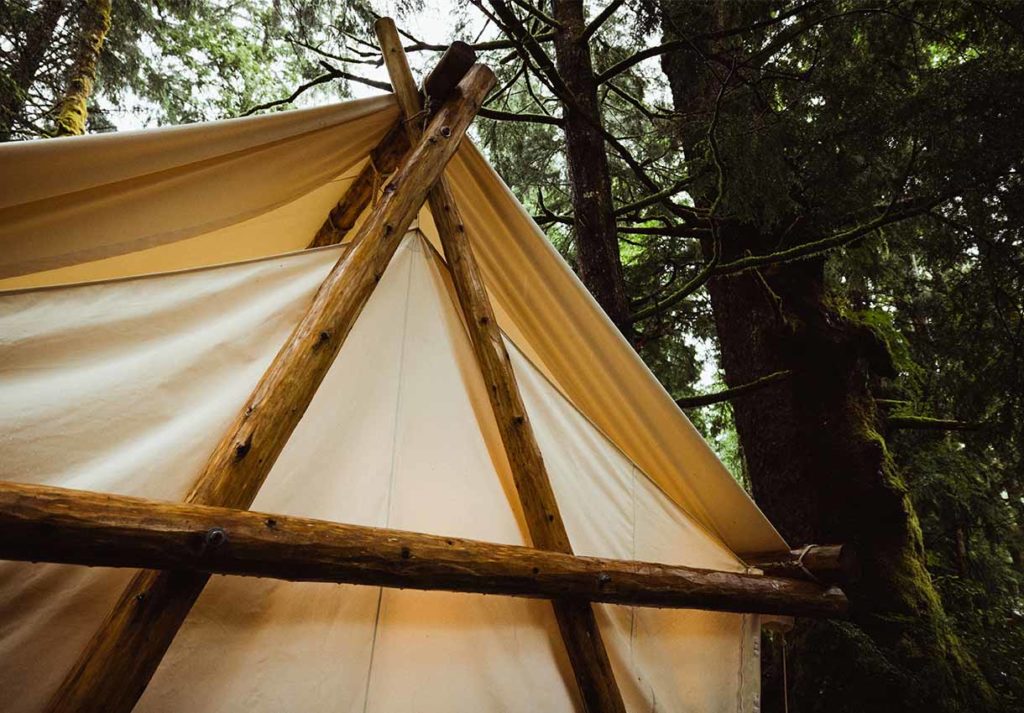 The Clayoquot Sound Biosphere Reserve offers visitors a unique opportunity to experience and appreciate the natural beauty of this region while also learning about the importance of conservation and sustainable development. Visitors can participate in a wide range of activities, including hiking, kayaking, and whale watching. They can also learn about the cultural traditions and practices of the Nuu-chah-nulth people, who have a deep connection to the land and sea in this area. The Clayoquot Sound Biosphere Reserve is a truly remarkable destination, where visitors can connect with nature, learn about indigenous culture, and gain a deeper appreciation for the importance of conservation and sustainable development.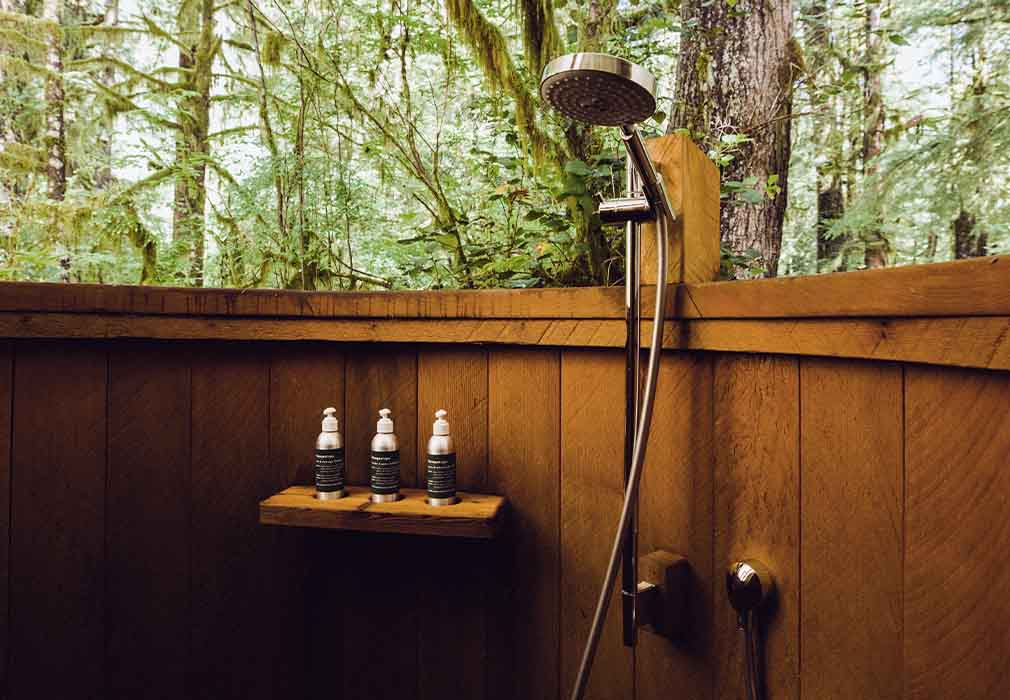 Check out our Canada Travel Guide