El Colibri, Santa Catalina
April 26, 2023
The best hotels around the world presents El Colibri in Santa Catalina, Argentina. Explore the vast gaucho lands on horseback, play polo or indulge in a variety of spa treatments whilst staying at the fabulous Estancia El Colibri, surrounded by stunning mountain views. From 170 unspoiled hectares of farm land, Estancia El Colibri is an authentic example of the Argentinean campo where the wild forest has been transformed into a natural park and the rest of the grounds are looked after like a private garden. In order to make the posada look and feel like an Argentinean estancia at the beginning of the 20th century, the owners traveled around the country, searching for the best craftsmen, the finest materials and authentic antique furniture. Estancia El Colibri is designed like a home where every room is decorated differently and every single detail is inspired by a story.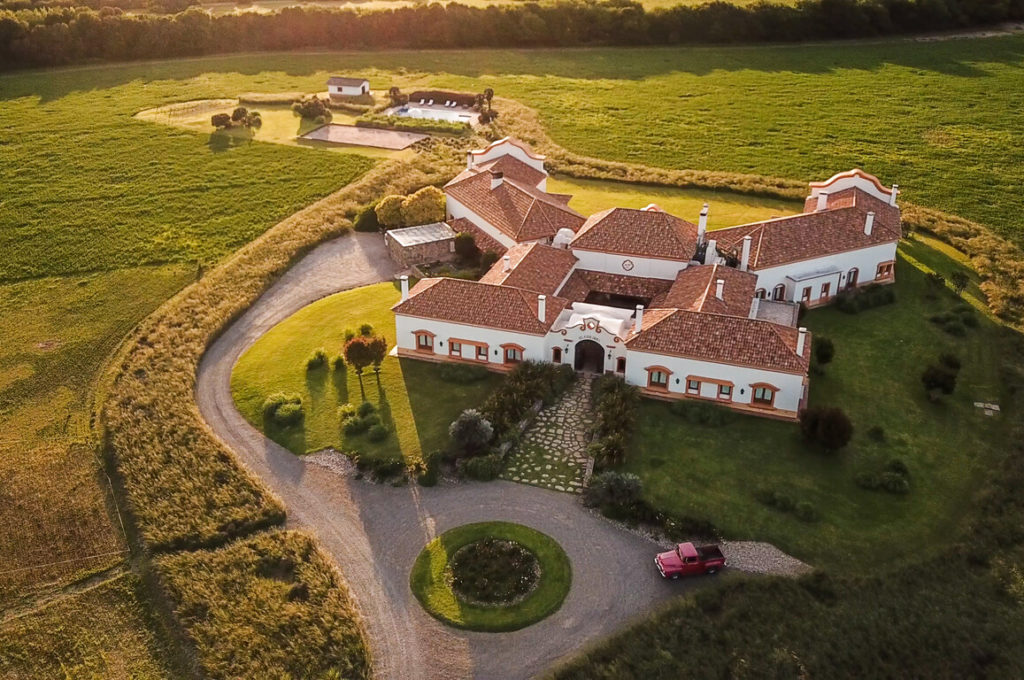 The El Colibri Suite offers a large living room, with a separate bedroom, a comfortable dressing room and two private terraces. The bathroom includes a shower and a double Jacuzzi tub, and a separate water closet with bidet. Salta and Mendoza Suites feature spacious living rooms and separate bedrooms, dressing rooms, bathrooms and private terraces. De Charme Junior Suites all feature private terrace and breathtaking views.
The cuisine at Estancia El Colibri is created around of the best fresh seasonal products; all meals are presented without additives of any kind. The Dining Room is a cozy place with Mountain Views and is open to the Summer Living room which creates a continuity of the houses architectural design. The Living Room & Bar features breathtaking views of the Cordoba Mountain on one side and the Andalusian patio on the other. It is a warm, inviting place with a huge open fire place that can also be enjoyed from the library. It has beautiful crystal chandeliers, antique furniture and a wooden ceiling which creates a beautiful atmosphere.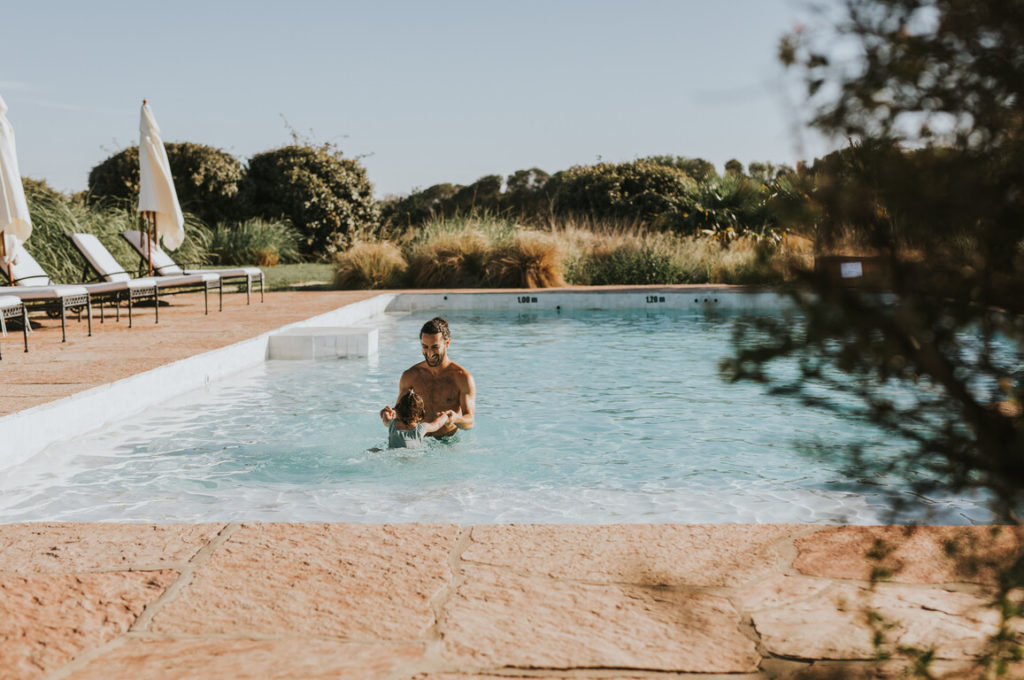 The Spa is a relaxing paradise fully equipped with a Jacuzzi, Finnish sauna, Turkish bath, relaxing showers and a massage treatment room. The swimming pool sits facing the Córdoba Mountain's with a beautiful deck made of national pink stones and a solar heating system that allows it to be used nearly all year long.
Santa Catalina is a picturesque town located in the northwest of Argentina, known for its stunning natural beauty and rich cultural heritage. The town is situated in the Calchaquí Valley, surrounded by the Andes Mountains, making it a popular destination for outdoor enthusiasts. Visitors can enjoy activities such as hiking, mountain biking, and horseback riding, as well as explore the nearby national parks, including Los Cardones National Park and Quebrada de las Conchas. Santa Catalina is also home to a historic church, the Church of Our Lady of the Valley, which was built in the 18th century and is a significant cultural landmark in the region. Overall, tourism in Santa Catalina provides a unique opportunity to immerse oneself in Argentina's natural beauty and rich cultural heritage.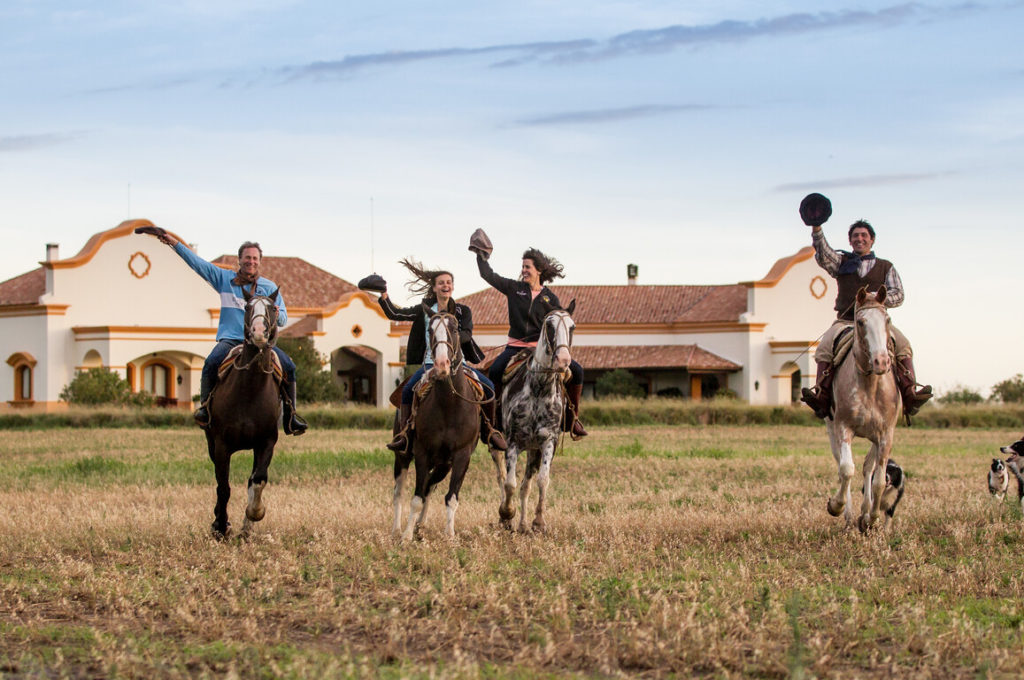 Additionally, Santa Catalina is known for its vibrant festivals and traditional cuisine, making it a cultural hub in the region. The town hosts an annual festival in honor of its patron saint, Santa Catalina de Siena, which includes a colorful procession, music, and dance performances. Visitors can also sample the local cuisine, which features regional specialties such as empanadas, locro, and tamales. The town's market is a popular spot to buy fresh produce, handicrafts, and souvenirs. With its unique blend of natural beauty, rich culture, and delicious cuisine, tourism in Santa Catalina offers a memorable experience for travelers seeking an authentic and off-the-beaten-path destination in Argentina.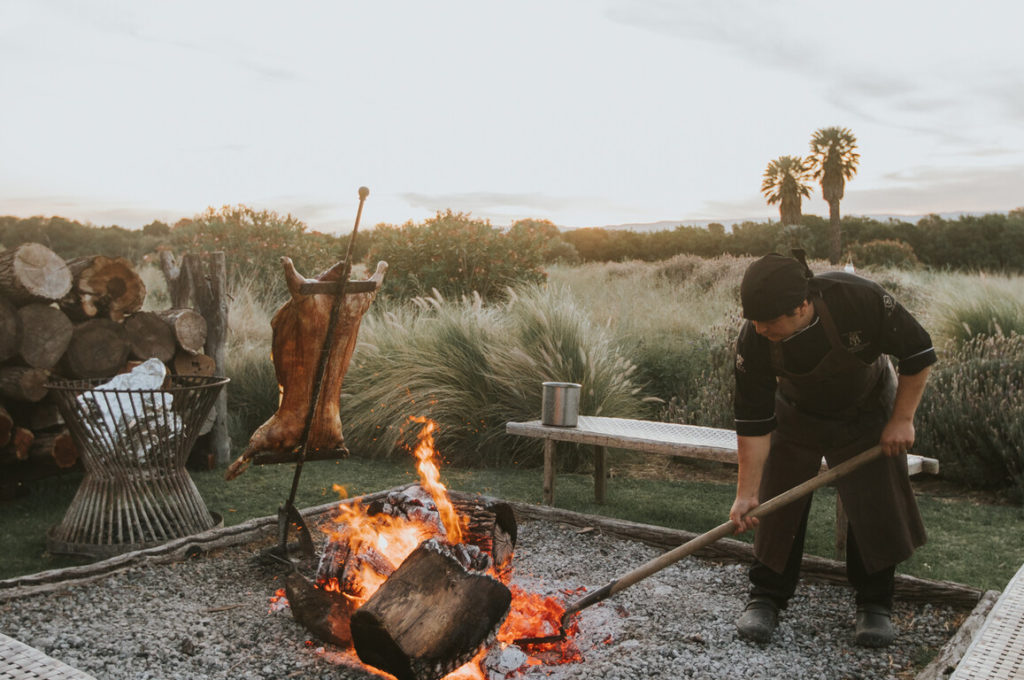 This is one of the best hotels in the world.