Gurney's Montauk Resort & Seawater Spa, Montauk
June 13, 2023
Nestled on the easternmost point of Long Island, New York, Gurney's Montauk Resort & Seawater Spa offers a luxurious escape from the hustle and bustle of everyday life. With its breathtaking oceanfront location, world-class amenities, and unparalleled hospitality, this iconic resort is a must-visit destination for travelers seeking a serene and rejuvenating experience.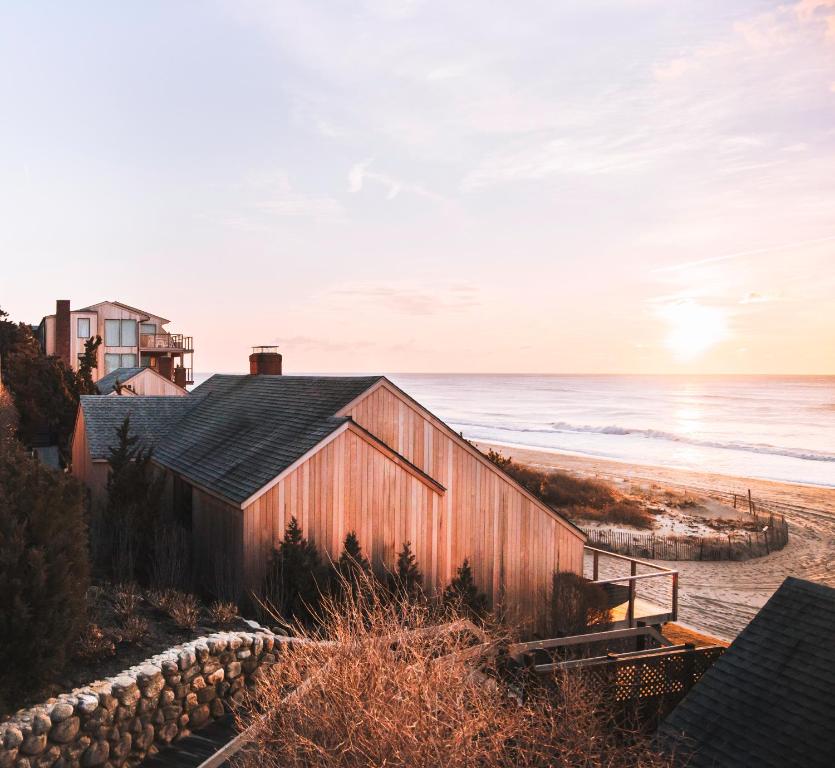 Established in 1926 by Maude Gurney, the resort has evolved over the years to become a premier destination for luxury travel. In 2014, it underwent a multi-million-dollar renovation to further elevate the guest experience. Today, Gurney's Montauk Resort & Seawater Spa stands as a testament to the vision and dedication of its founder, offering an unmatched level of sophistication and elegance.
Gurney's Montauk Resort & Seawater Spa boasts 146 guest rooms, suites, and beachfront cottages, all designed to provide the utmost comfort and relaxation. Each accommodation features stylish furnishings, plush bedding, and modern amenities such as flat-screen TVs, high-speed Wi-Fi, and Nespresso machines. Many rooms offer private verandas with sweeping ocean views, allowing guests to fully immerse themselves in the natural beauty of their surroundings.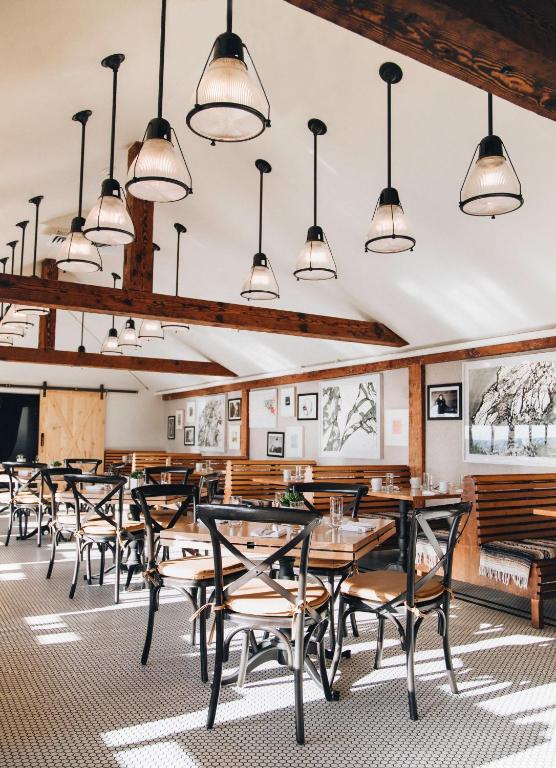 The resort's award-winning Seawater Spa is a sanctuary for wellness and rejuvenation. Guests can indulge in a variety of treatments, including massages, facials, and body wraps, all incorporating the healing properties of seawater. The spa also features a unique indoor, ocean-fed seawater pool, kept at a constant temperature of 92°F and offering stunning views of the Atlantic Ocean. This combination of ancient healing traditions and modern innovations creates a truly transformative experience for guests.
Gurney's Montauk Resort & Seawater Spa offers a diverse range of dining options to suit every palate. The resort's flagship restaurant, Scarpetta Beach, serves up delectable Italian cuisine with a focus on fresh, local ingredients. Guests can also enjoy casual fare at The Beach Club, where they can savor seasonal dishes while taking in the panoramic ocean views. For a more intimate dining experience, guests can opt for private beachside dinners, complete with a personal chef and butler.

With its prime location on a 2,000-foot private beach, Gurney's Montauk Resort & Seawater Spa offers a plethora of activities for guests to enjoy. From surfing and paddleboarding to yoga and beach volleyball, there's something for everyone. The resort also hosts a variety of seasonal events, such as outdoor movie nights and live music performances, ensuring that there's never a dull moment during your stay.
Gurney's Montauk Resort & Seawater Spa is the epitome of luxury and relaxation. With its stunning location, exceptional amenities, and unparalleled hospitality, this iconic resort offers an unforgettable experience for all who visit. Whether you're seeking a romantic getaway, a family vacation, or simply a rejuvenating escape, Gurney's Montauk Resort & Seawater Spa is the perfect destination to create lasting memories.

Tucked away at the easternmost tip of Long Island, Montauk beckons travelers with its laid-back coastal vibe and breathtaking natural beauty. This charming seaside village is a haven for beach lovers, outdoor enthusiasts, and those seeking a tranquil escape from the hustle and bustle of city life.
Montauk's pristine beaches are a major draw for visitors. From the wide sandy stretches of Ditch Plains Beach, perfect for surfing enthusiasts, to the serene shores of Gin Beach, ideal for family picnics and sunbathing, there's a beach for every preference. Take a leisurely stroll along the Montauk Point State Park, home to the iconic Montauk Lighthouse, and relish in panoramic views of the Atlantic Ocean. Nature lovers can explore the hiking trails of Hither Hills State Park, where rolling dunes and lush woodlands offer a picturesque backdrop for outdoor adventures.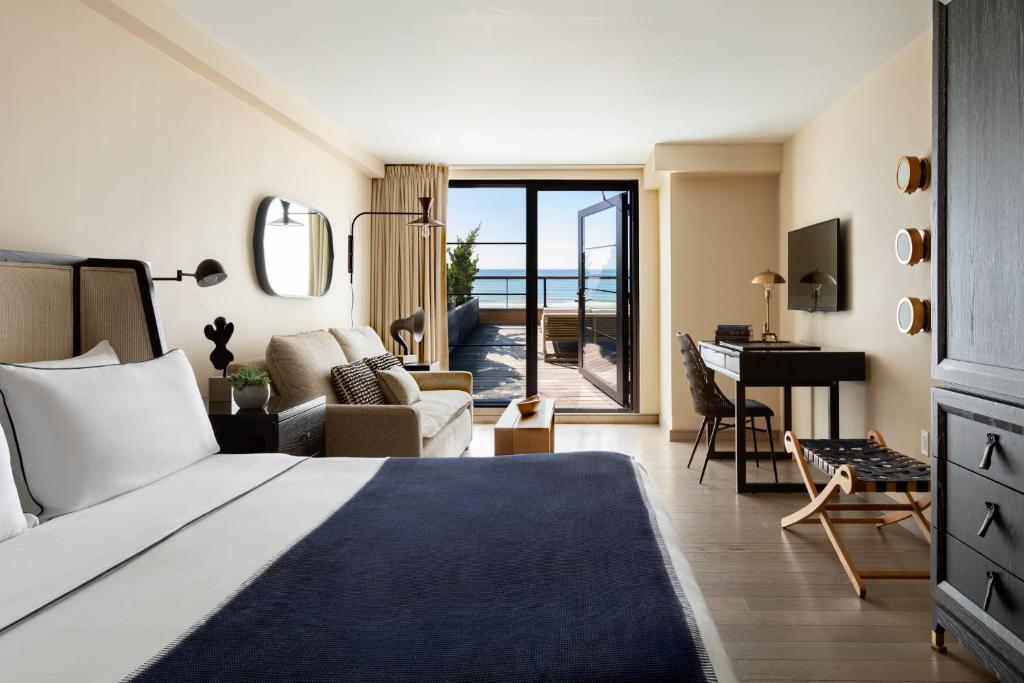 Beyond its natural wonders, Montauk offers a vibrant culinary and cultural scene. Seafood lovers can savor the freshest catches at the local fish shacks and waterfront restaurants, while farm-to-table eateries showcase the region's bountiful produce. Explore the charming downtown area, lined with boutique shops, art galleries, and local markets, where you can find unique treasures and locally crafted goods. Montauk also hosts a variety of festivals and events throughout the year, from music festivals to surf competitions, ensuring there's always something exciting happening.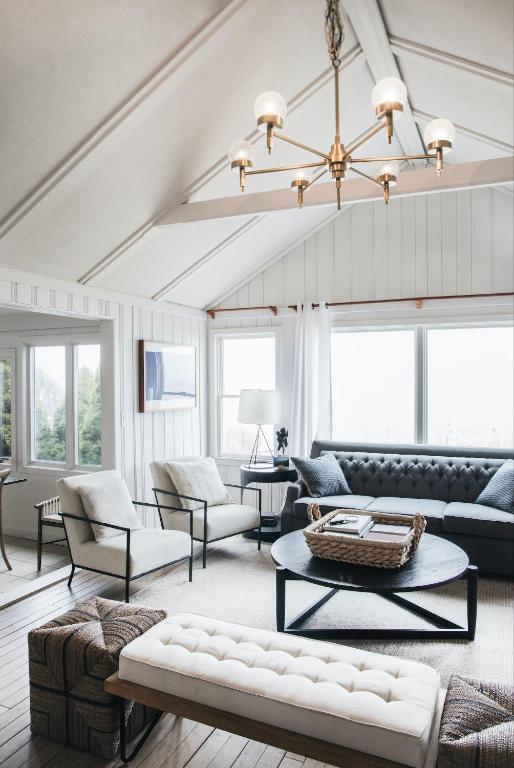 Our site is the guide of the best hotels in the world.