Le Refuge de Solaise, Val d'Isère
November 3, 2023
Perched at an altitude of 2,551m in the heart of the French Alps, Le Refuge de Solaise is a jewel in the crown of Val d'Isère. This former cable car station, transformed into the highest hotel in France, offers guests unparalleled views and an unforgettable mountain experience.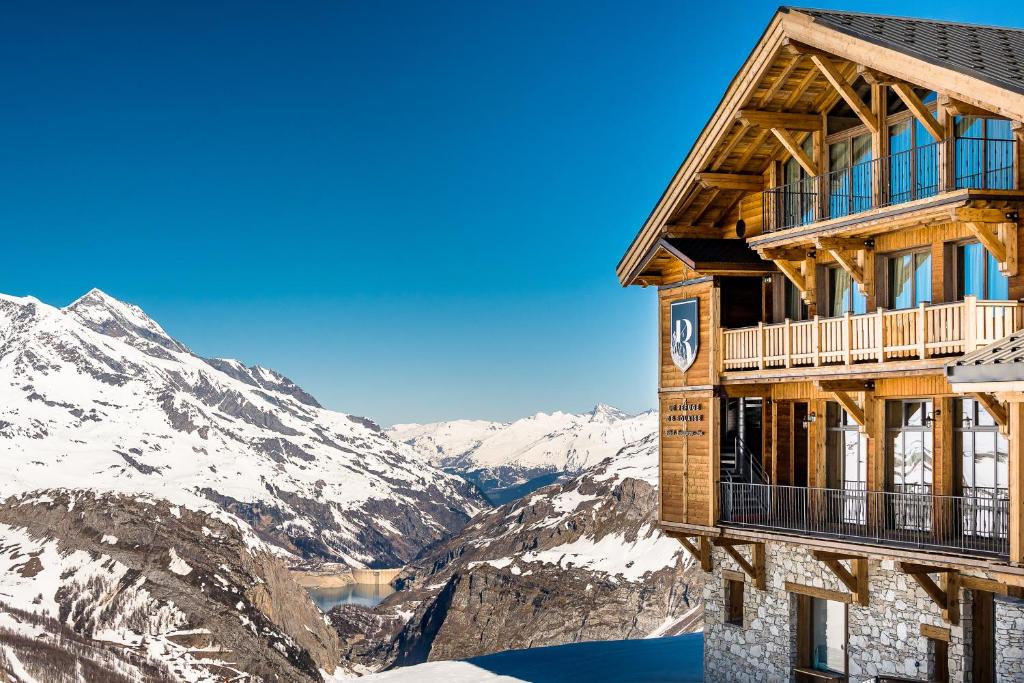 Le Refuge de Solaise: A Luxurious Haven in the French Alps
Le Refuge de Solaise is more than just a hotel – it's a refuge nestled amidst the pristine snow-capped peaks of Solaise mountain. The hotel's location, accessible only by cable car, offers an exclusive panoramic view of Val d'Isère, located 700m below.
The hotel's unique architecture pays homage to its past as a cable station while seamlessly incorporating modern amenities. Each of the 16 rooms, 4 apartments, and a 14-bed dormitory are designed to exude warmth and comfort. Many rooms offer outdoor terraces, providing guests with a private space to soak in the stunning surroundings.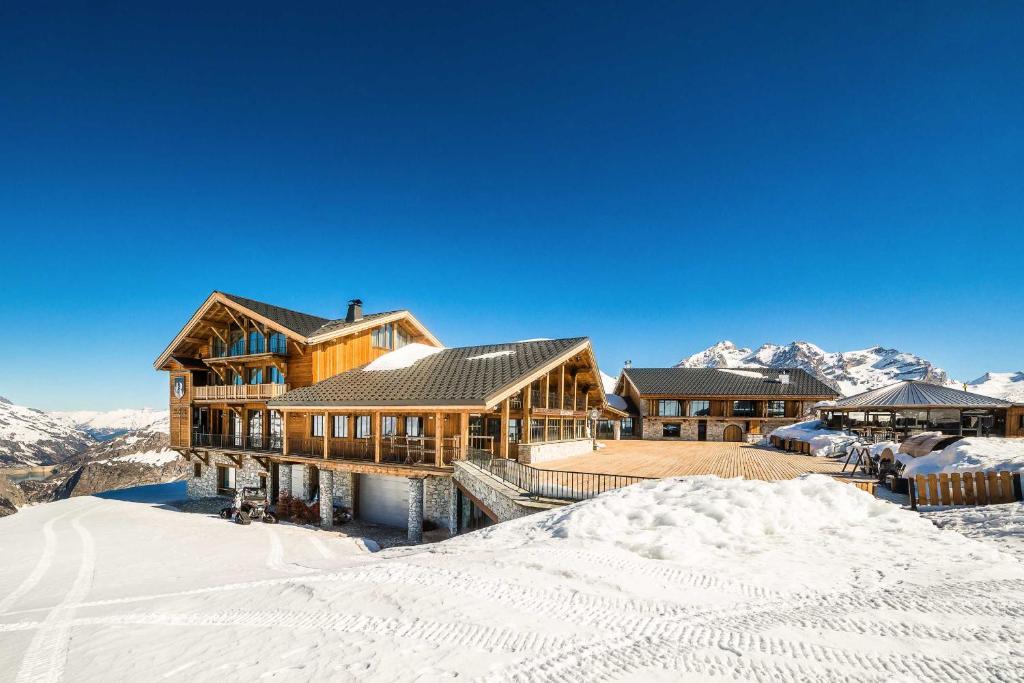 With two distinct restaurants on site, Le Refuge de Solaise caters to every palate. Whether you're enjoying a hearty breakfast to fuel your day on the slopes or indulging in a gourmet dinner, every meal is a gastronomic delight. After a day of skiing or hiking, unwind at the hotel's wellness center. Overlooking the valley, the spa offers a range of treatments designed to rejuvenate your body and soul.
The Ultimate Ski Destination
Located mere steps from Solaise Express Ski Elevator and close to Bellevarde Express Ski Elevator, Le Refuge de Solaise is a skier's paradise. But the fun doesn't stop when the snow melts – the nearby Lac offers a range of summer activities.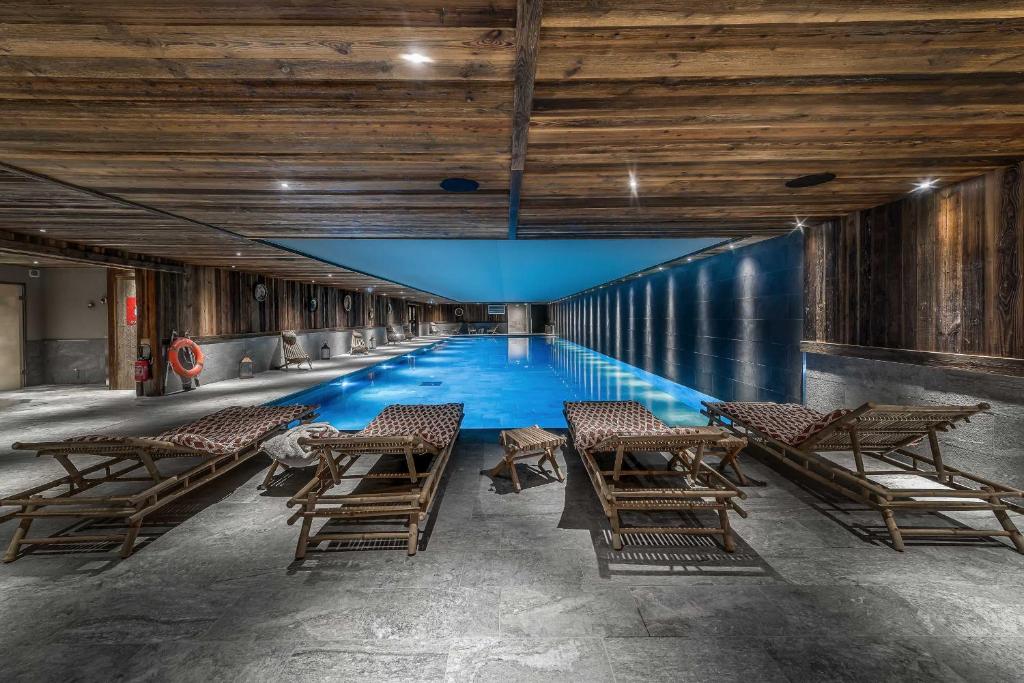 Val d'Isère, nestled in the Tarentaise Valley in the French Alps, is a destination where pristine skiing conditions, alpine charm, and a touch of luxury blend to create a winter sports paradise. Renowned for its expansive Espace Killy ski area, which it shares with neighboring Tignes, the resort offers over 300 kilometers of ski runs suitable for all levels of expertise, from gentle beginner slopes to thrilling off-piste challenges for the adventurous.
The ski season here extends from November to May, thanks to the resort's high altitude and the Grande Motte glacier, ensuring a longer duration of snow cover than most European ski destinations. Val d'Isère isn't just about exceptional skiing and snowboarding; it's also home to world-class events, such as the FIS Alpine Ski World Cup races, which add an extra layer of excitement for winter sports enthusiasts.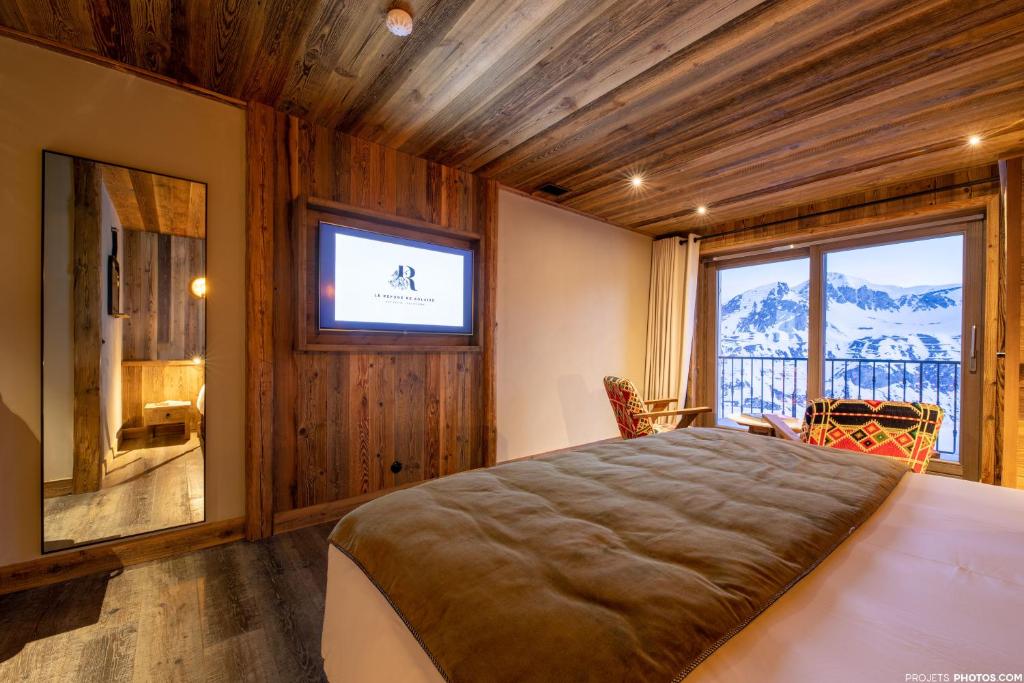 However, Val d'Isère transcends the typical ski resort experience; it is a year-round haven for nature lovers and adventurers. When the snow melts, the landscape transforms into lush, green trails perfect for hiking, mountain biking, and horseback riding. The Vanoise National Park offers breathtaking vistas and the chance to spot local wildlife. The village itself retains a traditional alpine aesthetic, with chalet-style architecture, boutique shops selling local crafts, and restaurants serving Savoyard cuisine that warms the soul.
Evenings in Val d'Isère sparkle with a lively après-ski scene, where visitors can unwind with a hot vin chaud or partake in the sophisticated nightlife. Whether blanketed in snow or basking in the alpine summer sun, Val d'Isère captivates with its blend of natural beauty, sporting excellence, and the unmistakable ambiance of high-altitude French luxury.
See our selection of the best hotels in France.