Manhattan, which neighbourhood for your trip?
September 21, 2023
Visitors to New York most often stay in the heart of the city, in Manhattan. Here's a guide to help you choose the neighborhood that will help you find your way around this unique city.
–
Manhattan, the heart of New York City, is a bustling metropolis that embodies the dreams and aspirations of people from all walks of life. One of the world's top tourist destinations, Manhattan has something for everyone: iconic landmarks, world-class museums and a skyline that's an architectural marvel. Visitors can explore the Statue of Liberty, take in panoramic views of the city from the Empire State Building or catch a Broadway show in the Theater District. The energy of the city is palpable in Times Square, known for its neon lights and large billboards, where the New Year's Eve ball drop is an annual spectacle watched by millions around the world. Central Park offers a verdant escape from the concrete jungle, while prestigious Fifth Avenue is a haven for luxury shopping.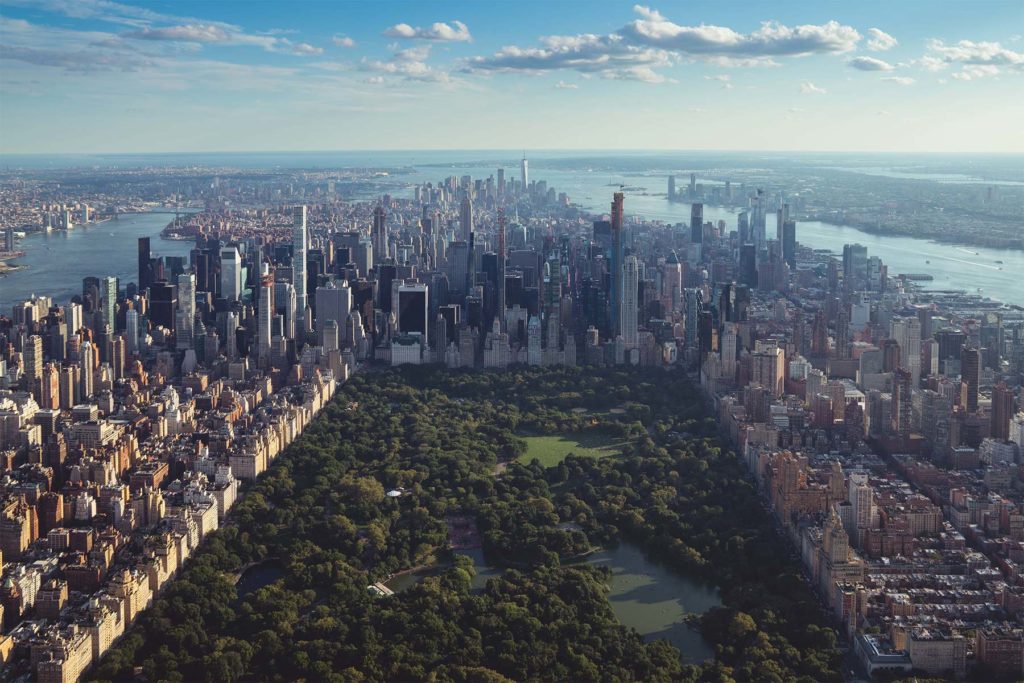 Manhattan's different neighborhoods each bring their own charm and appeal, adding to the city's overall appeal. The bohemian spirit of Greenwich Village, the artistic ambience of SoHo and the multicultural tapestry of Harlem all contribute to Manhattan's eclectic personality. In Chinatown and Little Italy, you'll find a range of ethnic dishes to delight the taste buds, while in the Financial District, the power of Wall Street and the moving 9/11 memorial coexist in historical significance. Whether you're interested in the sophistication of the Upper East Side or the freshness of the Lower East Side, Manhattan offers a range of experiences as varied as they are memorable. From Michelin-starred restaurants to food trucks, high-end boutiques to thrift stores, this is a city where contrasts flourish, creating an ever-changing but always captivating travel destination.
Here's a list of Manhattan's neighborhoods:
Uptown Manhattan
Washington Heights
Inwood
Harlem
Morningside Heights
Hamilton Heights
East Harlem (Spanish Harlem/El Barrio)
Upper West Side
Upper East Side
Yorkville
Midtown Manhattan
Midtown East
    Sutton Place
    Turtle Bay
    Tudor City
Midtown West
    Hell's Kitchen (Clinton)
    Theater District
    Times Square
Midtown
    Murray Hill
    Kips Bay
Midtown South
    Chelsea
    Flatiron District
    NoMad (North of Madison Square Park)
    Herald Square
    Koreatown
Downtown Manhattan
Greenwich Village
West Village
East Village
SoHo (South of Houston Street)
TriBeCa (Triangle Below Canal Street)
Little Italy
Chinatown
Lower East Side
Nolita (North of Little Italy)
Financial District
Battery Park City
Civic Center
South Street Seaport
Two Bridges
Other
Central Park
Meatpacking District
Gramercy Park
Stuyvesant Town-Peter Cooper Village (East Village)
Alphabet City (East Village)
Hudson Yards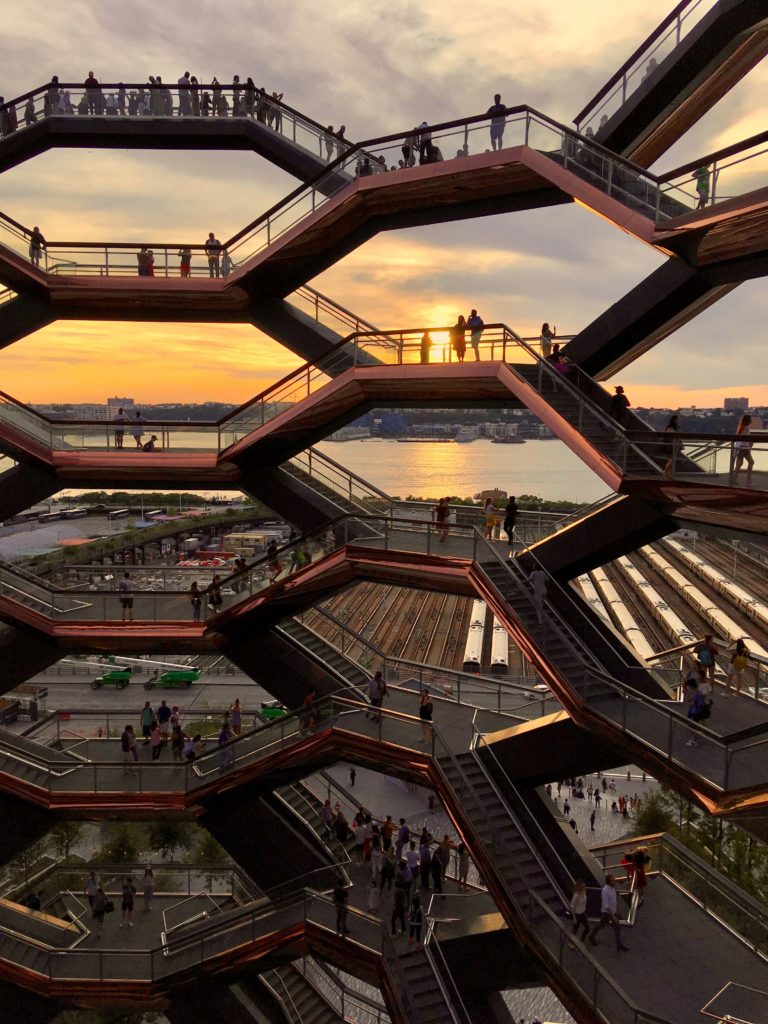 How to get around
An important aspect of your stay in New York will be getting from one point of interest to another. In addition to walking, try to find a place that suits you, with quick access to the subway, and to certain points of interest. Here's more:
Visit Manhattan's iconic neighborhoods
Manhattan, New York City's most densely populated borough, is home to many diverse and vibrant neighborhoods. Each neighborhood has its own character and offers a variety of experiences for residents and visitors alike. Here's a look at some of the main neighborhoods, their points of interest and some of the renowned hotels you might consider for your stay.
The Upper West Side
The Upper West Side is a residential and cultural hub with a relaxed, family-friendly atmosphere. It's home to iconic institutions such as the American Museum of Natural History, Lincoln Center and Central Park. The luxurious Hotel Beacon offers spacious rooms and suites with fully equipped kitchenettes, making it an ideal choice for families or longer stays. Its location provides easy access to other city landmarks via the subway lines.
Harlem
The historic district of Harlem offers a rich tapestry of African-American culture. From the melodious sounds of the Apollo Theater to the literary history of the Schomburg Center for Research in Black Culture, Harlem is packed with cultural landmarks. Aloft Harlem offers contemporary accommodations in the heart of this lively neighborhood, just steps from major subway lines.
The Lower East Side
Formerly a working-class neighborhood, the Lower East Side is now known for its hip boutiques, avant-garde galleries and trendy bars and restaurants. The Tenement Museum and Katz's Delicatessen are must-sees. The Ludlow Hotel, with its rooftop bar offering breathtaking views over the city, is a popular choice among travelers. Its central location makes it within easy reach of the city's other attractions.
Chelsea
Chelsea is a center for the arts, home to over 200 galleries. It is also famous for the High Line, an elevated park built on an old railroad line. Chelsea Market is a food-lover's paradise, and the neighborhood is also home to the iconic Empire State Building. The luxurious Hotel Americano offers sleek design and a rooftop pool, and is well connected to other parts of the city.
SoHo
SoHo, short for South of Houston Street, is renowned for its cast-iron buildings and high-end boutiques. It's a great place for fashionistas and art lovers alike, with numerous boutiques and galleries. The Crosby Street Hotel is distinguished by its modern design and tranquil location, yet at the heart of the action. Its proximity to several metro lines makes it easily accessible.
Tribeca
Tribeca, an acronym for "Triangle Below Canal Street", is known for its cobblestone streets and loft-style apartments. The Tribeca Film Festival is held here, and many celebrities reside here. The Greenwich Hotel offers a unique blend of luxury and conviviality, with individually decorated rooms and an exclusive spa. Its central location provides easy access to other parts of the city.
East Village
The East Village, once the epicenter of the counterculture, is now known for its diversity of restaurants, independent boutiques and live music. Highlights include Tompkins Square Park and St. Marks Place. The Standard East Village offers chic accommodation with panoramic views of Manhattan. Its central location makes it an excellent base for exploring the rest of the city.
Each of these neighborhoods offers a unique slice of Manhattan life. However, if you're looking for a neighborhood that combines accessibility, cultural experiences and luxury accommodations, the Upper West Side may be your best choice. Its central location, family-friendly atmosphere and abundance of cultural institutions make it an ideal starting point for exploring the rest of what Manhattan has to offer.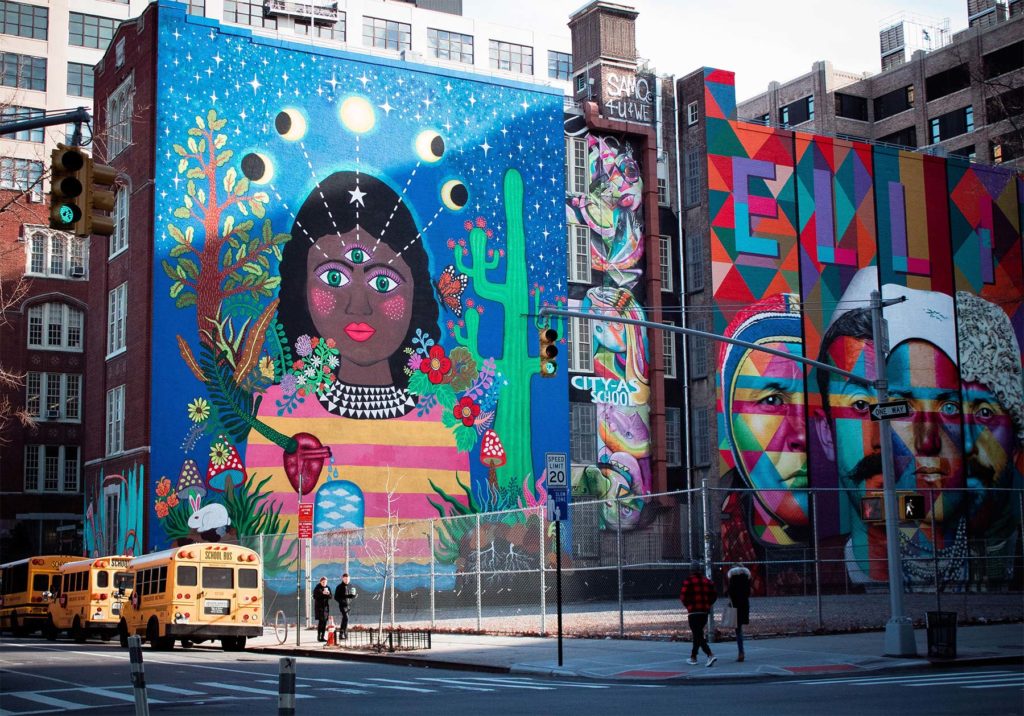 The editors' choice of the The best hotels in the world
We particularly recommend staying at the lower end of Central Park, near Columbus Circle, to enjoy Central Park in the morning on a jog or a stroll/snooze, and for its convenient access to all subway lines and quick walk to 5th Avenue and Times Square. The Hudson Hotel is still very affordable, and you'll find more upscale hotels nearby.
See also our selection of the best hotels in New York.
You can also check our New York Travel Guide.