Marina Bay Sands, Singapore
September 15, 2022
Marina Bay Sands in Singapore is one of the best hotels in the world, one of the most exceptional as well. It boasts the biggest swimming pool in the world, and slight detail… it is perched 600ft in the air. The pool is longer than the Eiffel Tower and perched on three luxury towers, Marina Bay Sands has become a real landmark of Singapore.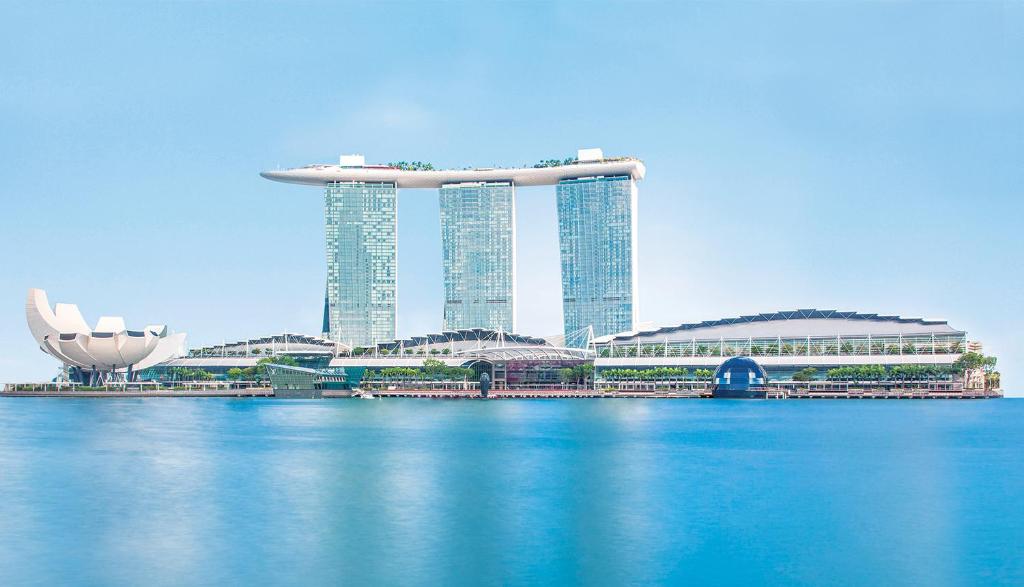 Marina Bay Sands is huge. The hotel has 2561 rooms and suites. Each is finely decorated with all modern amenities such as plasma screens and wifi. Some of the suites are simply stunning, with huge space and exquisite refinement. Of course people do not necessarily come here for the rooms but for the amazing diversity of things to do in the hotel. It has a casino, jazz concert room, theatre, museum, fitness centre, spa, and of course, the Skypark, the amazing rooftop of the hotel.
Food is also considered entertainment. A dedicated restaurant concierge will assist in selecting your proper restaurant for the night. And help may be necessary with a choice of no less than 15 restaurants and 6 bars and nightclubs. The best being at the top of the hotel, by the pool, where you get an amazing view over Singapore. The scenery is simply stunning.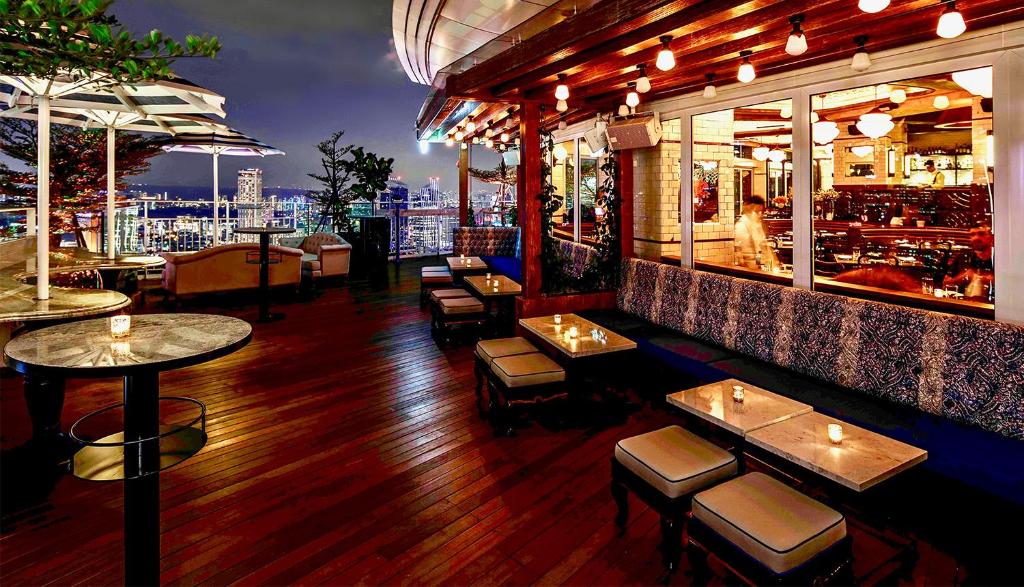 On the 57th floor of the Marina Bay Sands Hotel is the Skypark, a 12,400-square-foot open-air park that connects the hotel's three towers. At the Skypark, you'll find a gazebo, a nightclub, a restaurant and probably the best pool in the world.
Located 200 meters high and 150 meters long, the Marina Bay Sands Hotel's "Infinity Pool" offers the best view of all of Singapore day and night. It is open from 06h00 to 23h00.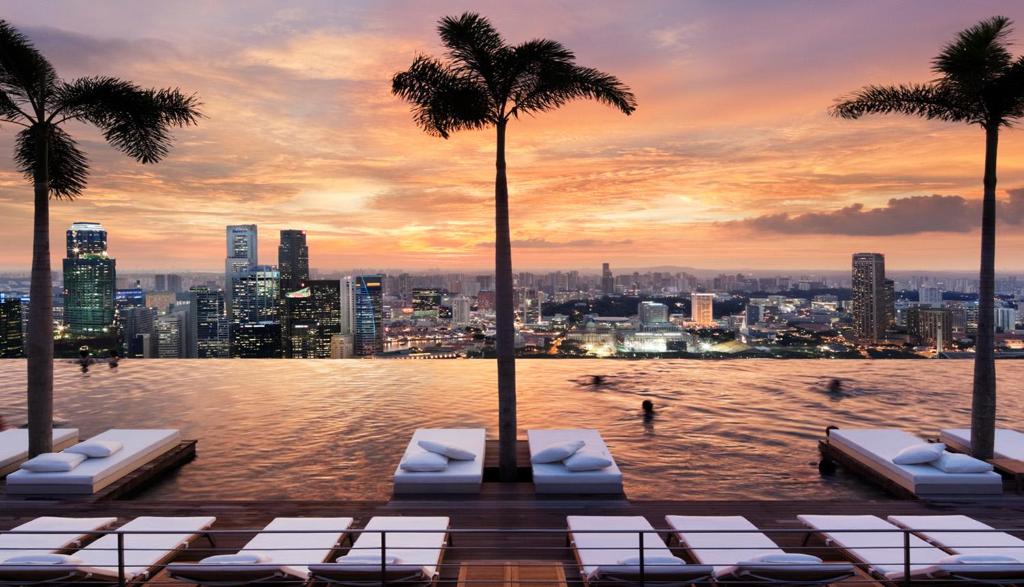 One thing to keep in mind is that although the gazebo is open to all, to use the pool and Jacuzzis, you must stay at the hotel – this detail can certainly influence your decision when choosing your accommodation.
Marina Bay Sands is truly an amazing hotel, and one of the best in the world. This characterizes all the excesses of the far east, with grandeur, luxury, service, and clearly a specific state of mind that all is possible. Such as having a swim in the infinity pool on top of Singapore.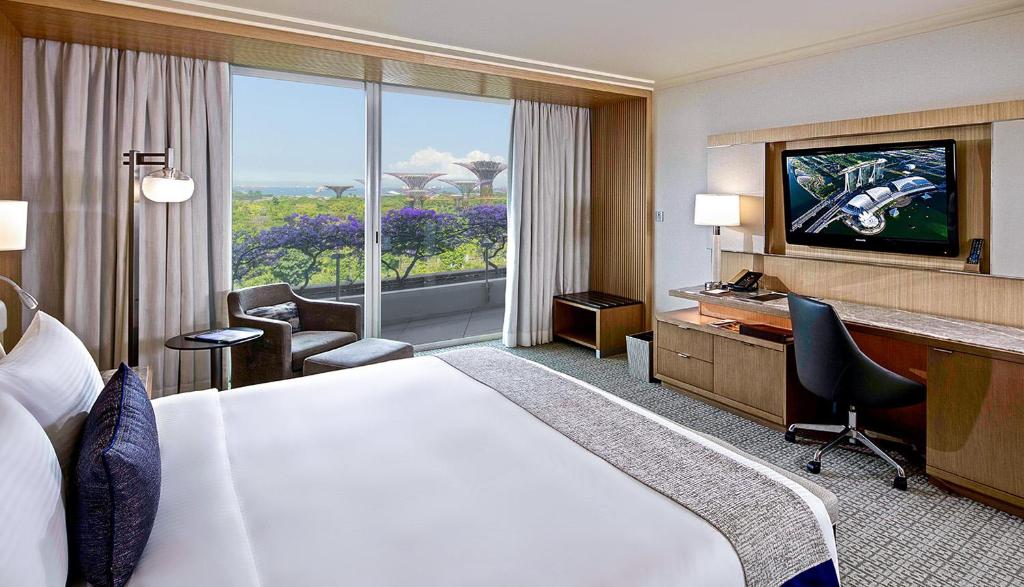 In front of the mall, in the bay of Singapore, every night, there is a sound and light show with water that you can attend for free. This show is impressive, whether you watch it from the side of the mall or from the other side of the bay.
During this show, different images are projected on giant screens formed by water while a rain of colors floods the space to capture all the senses of the spectators.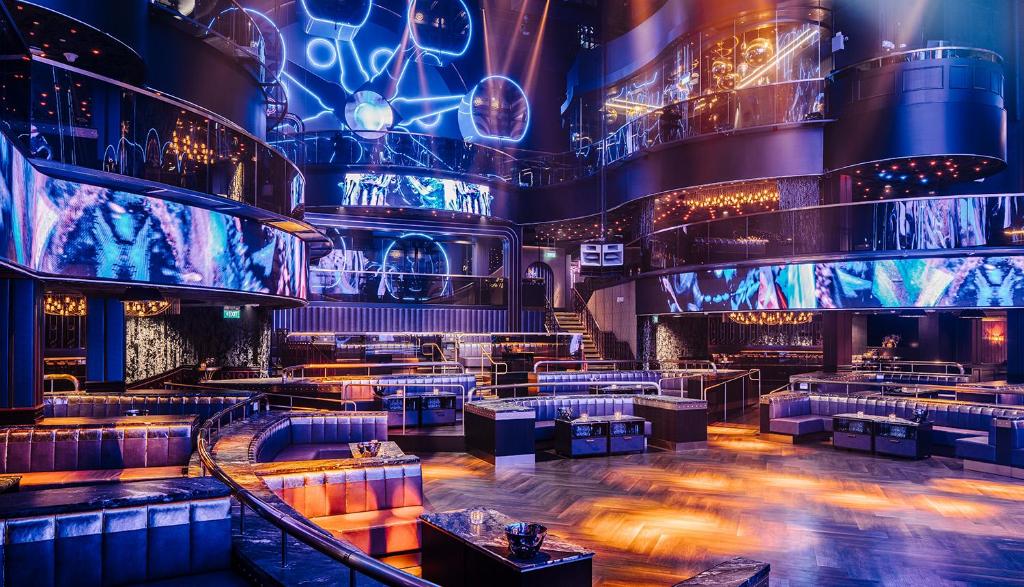 See our selection of the best hotels in Asia
The best hotels around the world is your guide to finding the best hotels in the world.