Montreal in books
October 22, 2023
Located between the flowing St. Lawrence River and the royal slopes of Mount Royal, Montreal, Quebec's vibrant metropolis, has long been a source of inspiration for writers and readers alike. Stepping into the city is akin to walking through the pages of a literary tapestry, with its blend of old-world charm and modern dynamism serving as the backdrop for numerous novels. As one traverses its cobblestone streets, bustling markets, and serene parks, it's easy to find oneself lost in the narratives of Leonard Cohen, Mordecai Richler, and Heather O'Neill, who have immortalized Montreal's spirit in their writings.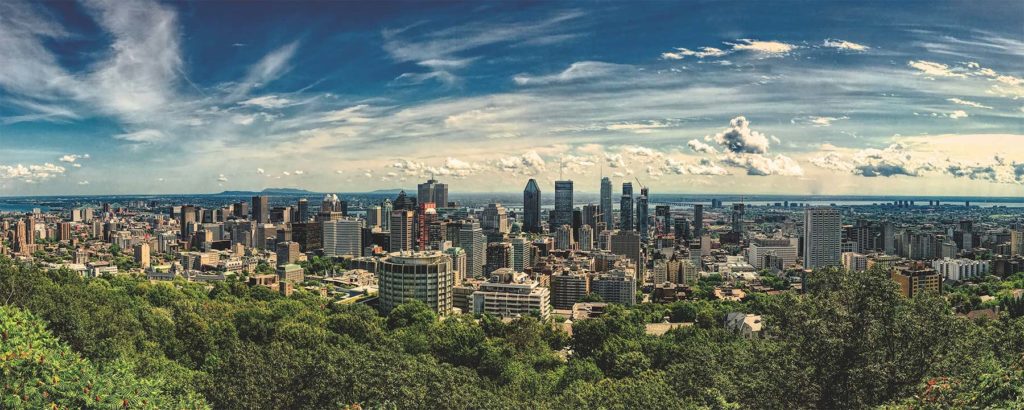 The city's rich history, reflected in the stunning architecture of Old Montreal and the poignant tales from the Plateau Mont-Royal, draws visitors eager to immerse themselves in the stories set here. Landmarks like Schwartz's Deli or the bohemian quarters resonate with literary significance, each corner echoing with whispers from tales told and yet to be written. A pilgrimage to the city's numerous independent bookstores, like the iconic Librairie Drawn & Quarterly, provides tourists with a treasure trove of literature rooted in Montreal's essence, bridging the gap between fiction and reality.
But Montreal's literary allure isn't limited to its storied past. The city, with its diverse cultural fabric, continues to inspire contemporary authors who capture its evolving identity. Annual events like the Blue Metropolis Montreal International Literary Festival celebrate this ongoing narrative, inviting bibliophiles from around the world to converge, discuss, and revel in the city's storied literary landscape. For those seeking a travel experience interwoven with rich narratives, both historical and contemporary, Montreal promises a journey like no other.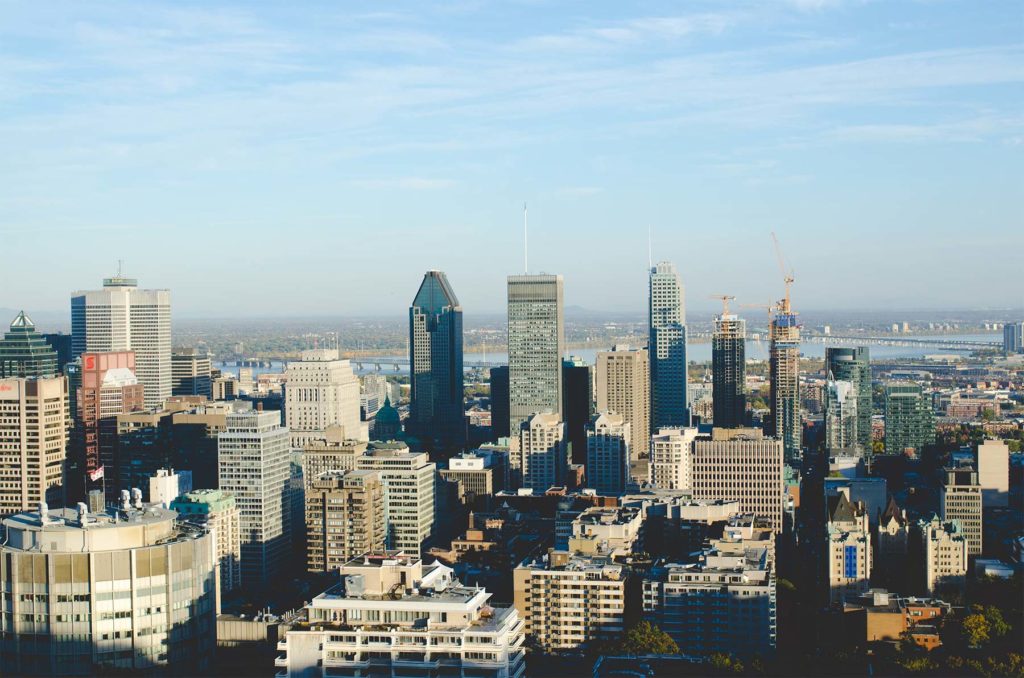 Get inspired for your next trip by reading some emblematic books set in Montreal. Discover authors that have shown light on this unique city through their stories.
Montreal in books
"The Favourite Game" by Leonard Cohen
Leonard Cohen's semi-autobiographical novel unfolds in Montreal, where the protagonist, Lawrence Breavman, grows up in the affluent Westmount district. Exploring themes of love, identity, and the complexities of youth, Breavman's experiences paint a vivid portrait of Montreal's English-speaking Jewish community. As he matures, Lawrence grapples with his relationships, both romantic and platonic, and delves deep into his creative passions, echoing Cohen's own journey into poetry and music.
"Lullabies for Little Criminals" by Heather O'Neill
Set in Montreal's seedy underbelly, this novel follows 12-year-old Baby as she navigates a world rife with drug addiction, poverty, and criminality. Raised by her young, heroin-addicted father, Baby's turbulent adolescence is captured against the backdrop of Montreal's neighborhoods, teeming with vibrant yet dark nuances. The city becomes a character in itself, mirroring Baby's transition from innocence to a haunting coming-of-age.
"Ru" by Kim Thúy
Drawing from her own life experiences, Thúy recounts the story of a Vietnamese immigrant adapting to life in Montreal. The narrative flows seamlessly between the protagonist's harrowing escape from war-torn Vietnam, her experience in a Malaysian refugee camp, and her attempts to assimilate into Quebec society. "Ru", meaning "lullaby" in Vietnamese and "stream" in French, aptly captures the fluidity of memory and the migrant experience.
"The Tin Flute" (Bonheur d'occasion) by Gabrielle Roy
Set in the working-class district of Saint-Henri during World War II, this classic novel delves into the lives of the Lacasse family. Amidst war, economic strife, and societal constraints, each family member seeks their version of happiness. The city's landscape, evolving with the tumultuous times, reflects the characters' pursuits of love, ambition, and survival.
"Cockroach" by Rawi Hage
This dark, compelling novel introduces us to a recent immigrant to Montreal who is struggling with trauma, poverty, and societal rejection. As he grapples with his past and the icy Montreal winter, the protagonist's psyche becomes increasingly intertwined with that of a cockroach. Hage paints a stark and visceral picture of the immigrant experience, urban alienation, and the desire to survive.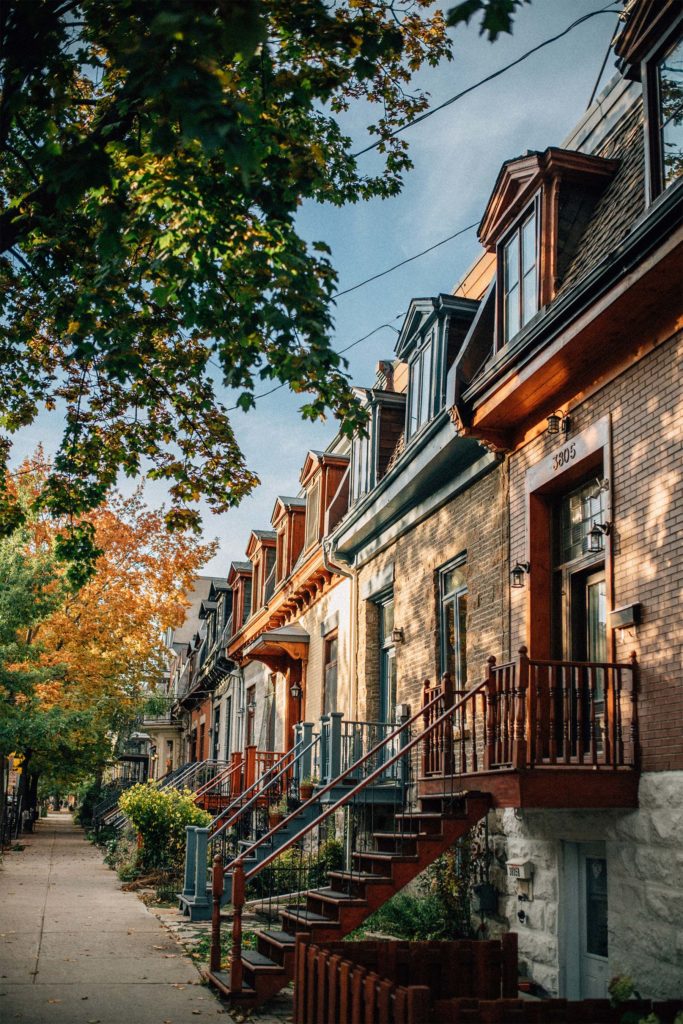 "Solomon Gursky Was Here" by Mordecai Richler
Through a fictional lens, Richler dives deep into the saga of the Gursky family, Jewish immigrants who have risen to power and wealth in Montreal. Moses Berger, a failed writer, becomes obsessed with the Gursky family's mysterious history, especially the elusive Solomon. As Berger's obsession deepens, Montreal's Jewish history and the city's transformation unfold.
"The Girl Who Was Saturday Night" by Heather O'Neill
Twins Nouschka and Nicolas Tremblay have grown up in the limelight, children of a Quebecois folk singer. As they approach adulthood in Montreal's bohemian quarter, they grapple with their complex relationship, family history, and the demands of fame. O'Neill depicts a vibrant and gritty Montreal, alive with music, love, and the struggles of youth.
"De Niro's Game" by Rawi Hage
Amid the backdrop of war-torn Beirut, best friends Bassam and George dream of escaping to the glamorous West. However, their paths diverge when George becomes entrenched in the civil war's violent politics. When Bassam eventually makes his way to Montreal, he finds that escaping the war's shadows isn't easy. Hage skillfully contrasts the two cities, exposing the scars of war and the challenges of reinvention.
"Bottle Rocket Hearts" by Zoe Whittall
Set against the 1995 Quebec referendum, this novel follows 21-year-old Eve, a young queer woman coming to terms with her identity amidst the political and social tumult of Montreal. As she navigates love, activism, and self-discovery, Whittall portrays a vibrant city alive with political fervor, cultural shifts, and youthful rebellion.
"April Fool's" (Le Premier Avril) by Josée Dayan
Centered around the life of a young woman named Rose, this novel captures the heartbeat of Montreal in the 1960s. Rose's journey from a sheltered upbringing to her explorations of the city's lively arts scene, bohemian communities, and political movements evokes a period of profound transformation in Quebec's history.
Each of these novels offers a unique lens into the multifaceted city of Montreal, capturing its history, culture, and the personal stories of its inhabitants.
Check out our selection of Travel with books.