Naumi Hotel, Singapore
November 15, 2023
Welcome to Naumi Hotel Singapore, an exquisite boutique hotel nestled in the heart of the city's central business district. With its extraordinary Andy Warhol-inspired design, this hidden gem offers a luxurious ambiance that will captivate even the most discerning travelers.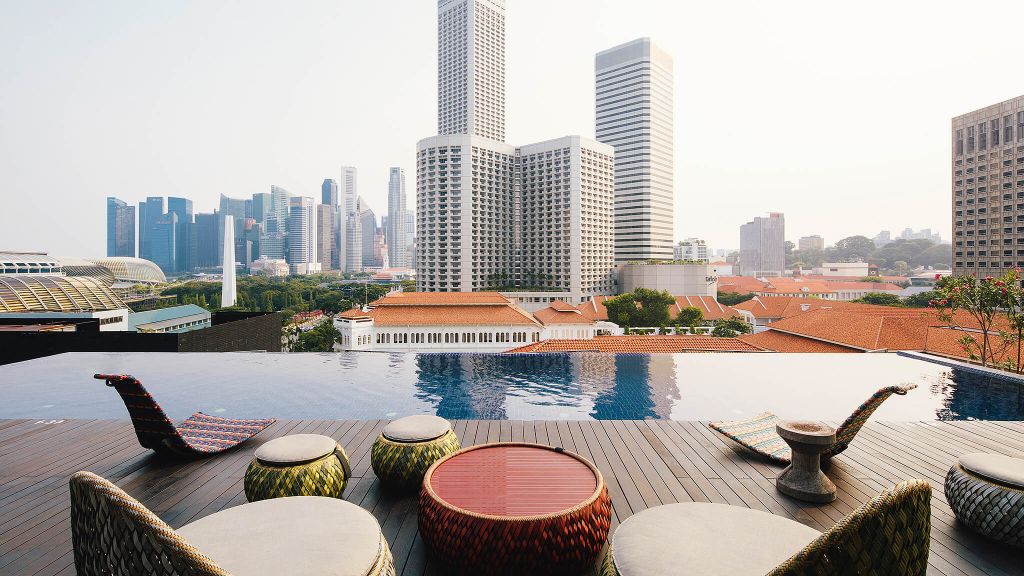 Naumi Hotel Singapore: Where Art Meets Luxury
Upon entering Naumi Hotel Singapore, guests are greeted by a stunning blend of contemporary art and modern architecture. The hotel's sleek and stylish façade immediately sets it apart from the surrounding buildings. As you step inside, you'll find yourself immersed in a world of creativity and sophistication.
The hotel boasts 73 elegantly-appointed rooms, each designed to cocoon guests in comfort. From chic studios to spacious suites, Naumi Hotel Singapore offers a variety of accommodation options to suit every traveler's needs. The artistic touch is evident in every room, with carefully curated décor elements that add a unique charm to the space.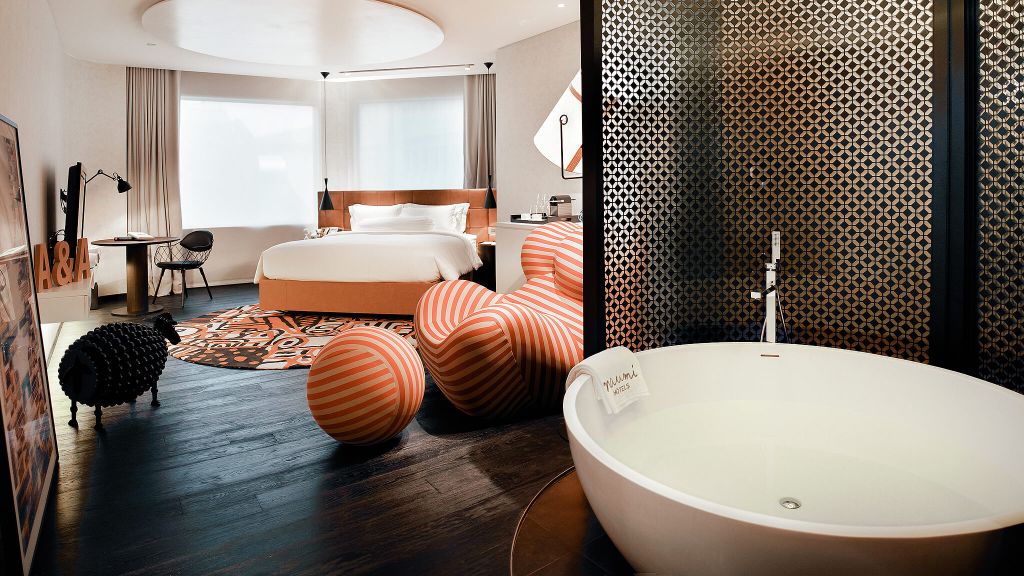 Luxury never sleeps at Naumi Hotel Singapore. Guests can expect a restful night's sleep in the bustling center of Singapore. The hotel takes pride in providing a tranquil haven amidst the vibrant cityscape. Whether you're visiting for business or leisure, Naumi Hotel Singapore promises a serene retreat where you can unwind and recharge.
One of the hotel's standout features is its rooftop infinity pool, offering sweeping views of the city skyline. Take a refreshing dip or simply lounge by the poolside while enjoying the breathtaking panorama. The rooftop terrace is also the perfect spot to catch a vibrant sunset or indulge in a romantic evening under the stars.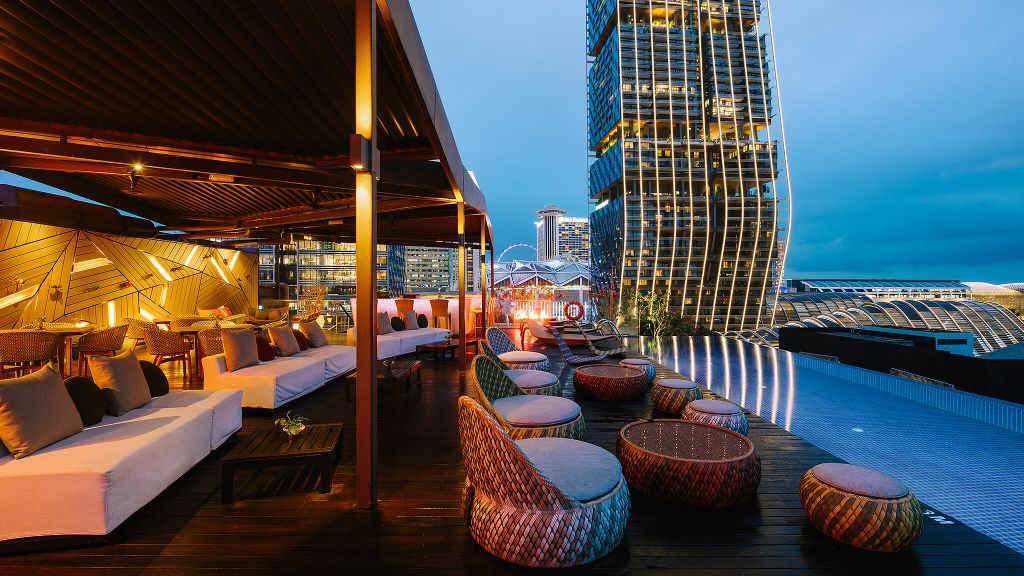 Naumi Hotel Singapore goes beyond providing exceptional accommodations. The hotel offers a range of guest facilities to enhance your stay. Indulge your taste buds at the hotel's superb dining options, where culinary delights await. From innovative fusion cuisine to traditional local dishes, the hotel's restaurants cater to every palate.
For those seeking relaxation and rejuvenation, the hotel's spa treatments offer an oasis of tranquility. Pamper yourself with a soothing massage or indulge in a luxurious beauty treatment. Let the expert therapists melt away your stress and leave you feeling refreshed and revitalized.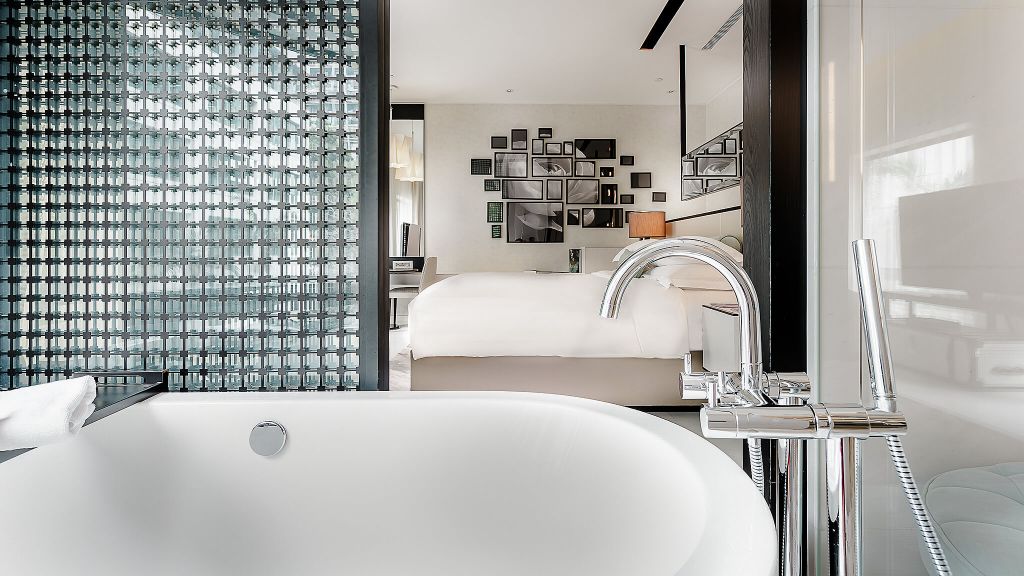 Naumi Hotel Singapore is ideally situated amidst a wealth of cultural hotspots, hidden gourmet finds, and shopping destinations. Explore the nearby Bugis Street Shopping District, where you'll find a vibrant mix of local boutiques, international brands, and bustling street markets. Immerse yourself in the rich cultural heritage of Singapore by visiting the Mint Museum of Toys or taking a leisurely stroll through the charming neighborhoods.
Exploring Singapore
Singapore, often referred to as the "Lion City," presents a fascinating blend of modernity and tradition, creating an enthralling destination for travelers from around the globe. This city-state, nestled at the tip of the Malay Peninsula, is renowned for its towering skyscrapers, lush green parks, and a melting pot of cultures. Visitors are invariably captivated by the harmonious blend of Chinese, Malay, Indian, and Western influences, not just in the cultural fabric but also in the extraordinary culinary scene. From hawker centers serving delectable street food to high-end restaurants offering gourmet experiences, Singapore caters to every palate. The iconic Marina Bay Sands, with its unique architecture, epitomizes the city's futuristic design, while the nearby Gardens by the Bay, with its colossal Supertree structures and the cloud forest, offers a surreal escape into nature amidst the urban landscape.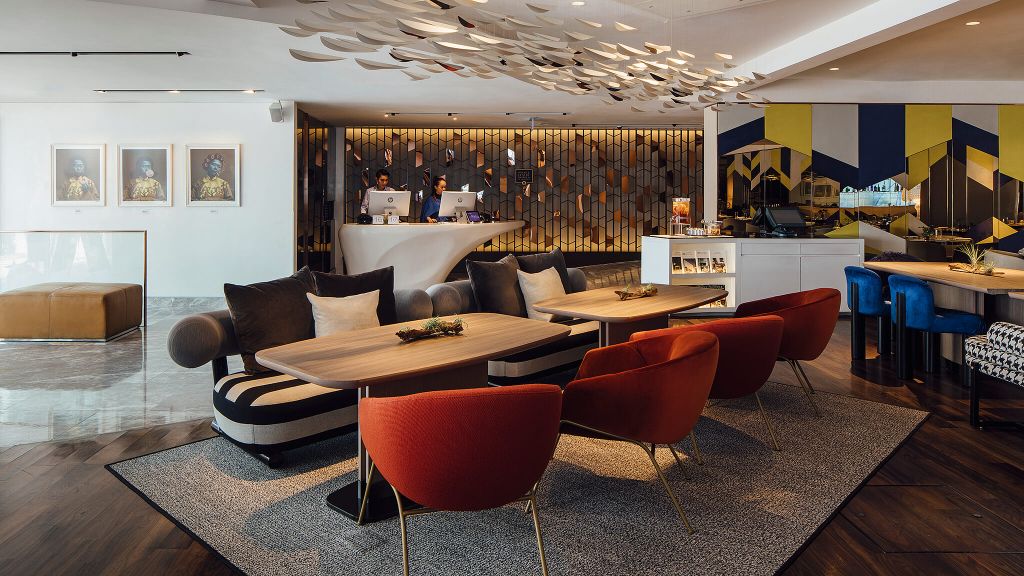 Beyond the glitz and glamour of its urban core, Singapore reveals a different charm in its quaint neighborhoods like Chinatown, Little India, and Kampong Glam. These enclaves invite visitors to stroll through vibrant streets lined with colorful shophouses, each telling stories of the city's rich heritage and multicultural spirit. Art aficionados will find solace in Singapore's thriving art scene, from the masterpieces housed in the National Gallery Singapore to the innovative installations at the ArtScience Museum. For those seeking adventure, Sentosa Island offers a plethora of activities, including theme parks, sandy beaches, and luxury resorts. Whether it's the meticulously maintained public spaces, the efficient public transportation system, or the sheer variety of experiences, Singapore stands out as a jewel of Southeast Asia, offering a seamless blend of the past, present, and future.
See our selection of the best hotels in Asia.