Scotland – a luxury itinerary
October 21, 2023
Nestled amidst the dramatic landscapes of rolling hills, deep blue lochs, and rugged coastlines, Scotland emerges as a touristic haven that seamlessly marries the wild with the opulent. From the historic streets of Edinburgh brimming with Gothic charm to the tranquil beauty of the Highlands, Scotland offers an exquisite tapestry of experiences. The nation's luxury accommodation scene is no exception. Scotland's premium hotels stand as epitomes of elegance, often housed in historic castles, manors, and urban gems, offering guests a taste of regal splendor combined with modern sophistication. Whether it's a spa retreat on the Isle of Skye, a golfing escape in St. Andrews, or a gourmet adventure in a historic Edinburgh hotel, Scotland's luxury accommodations provide experiences that are nothing short of magical.
For the discerning traveler, Scotland is not just a destination—it's an immersion into a rich tapestry of history, culture, and luxury. The majestic landscapes serve as a backdrop to some of the finest hotels in the world, where timeless Scottish traditions meet contemporary opulence, ensuring a stay that remains etched in memory forever.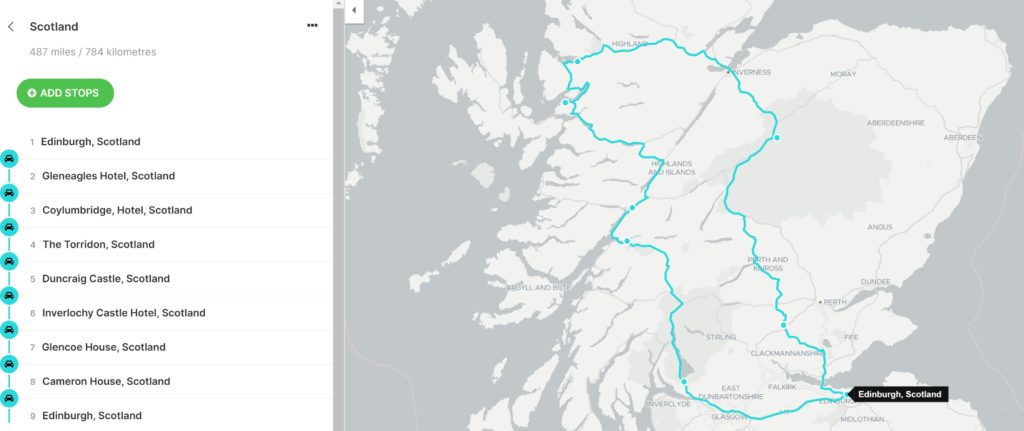 Discover Scotland's luxury allure—from historic castles to urban gems, explore the nation's finest hotels set against breathtaking landscapes. Experience opulence redefined.
Itinerary – Luxury Scotland
Our selection of hotels follows our itinerary in Scotland. This is one of the best trip to explore the diversity of Scotland.
The Balmoral in Edinburgh
A symbol of the city, The Balmoral is a five-star luxury hotel located at 1 Princes Street where Old Town meets New. Its landmark clock tower is a sight to behold. The rooms and suites offer stunning views towards Edinburgh Castle and are a testament to Scottish heritage. It's just minutes away from Waverley Station and Edinburgh's main shopping area. The hotel also boasts a 4 AA Rosette restaurant, a pool, and a gym. The Balmoral provides an unforgettable stay in the heart of Scotland's capital city.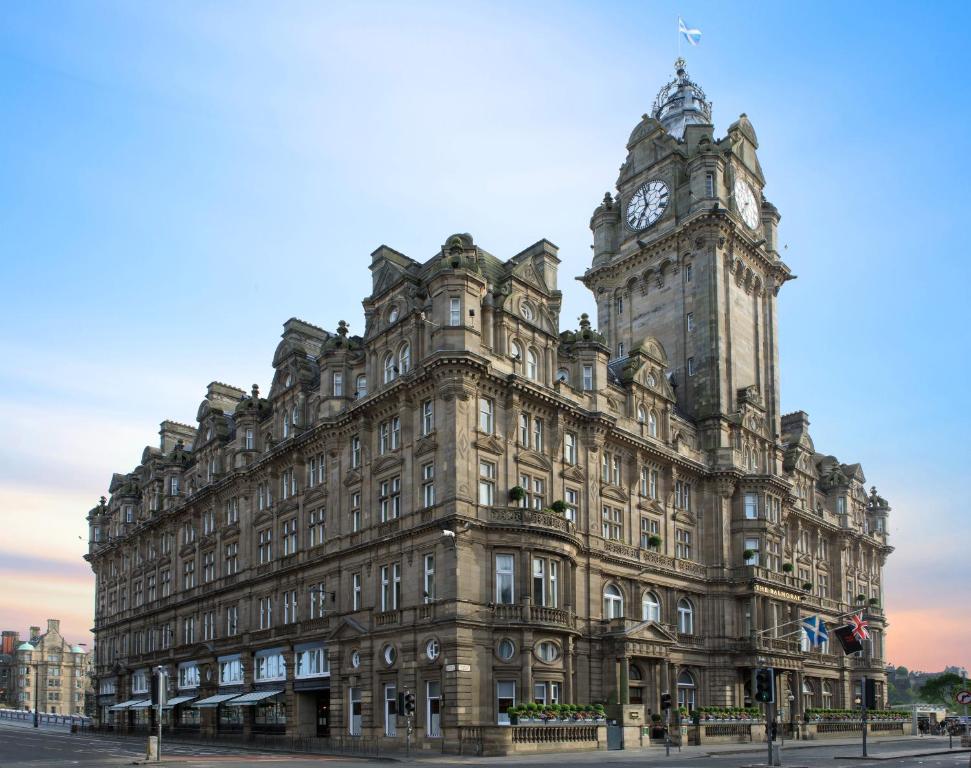 Gleneagles Hotel
Nestled in the beautiful Perthshire countryside, Gleneagles Hotel is a glorious playground of country pursuits. This luxury hotel offers three championship golf courses, an award-winning spa, and a myriad of outdoor activities such as shooting, fishing, and equestrian facilities. The hotel's interior is a blend of elegance and comfort, providing a truly unique Scottish experience.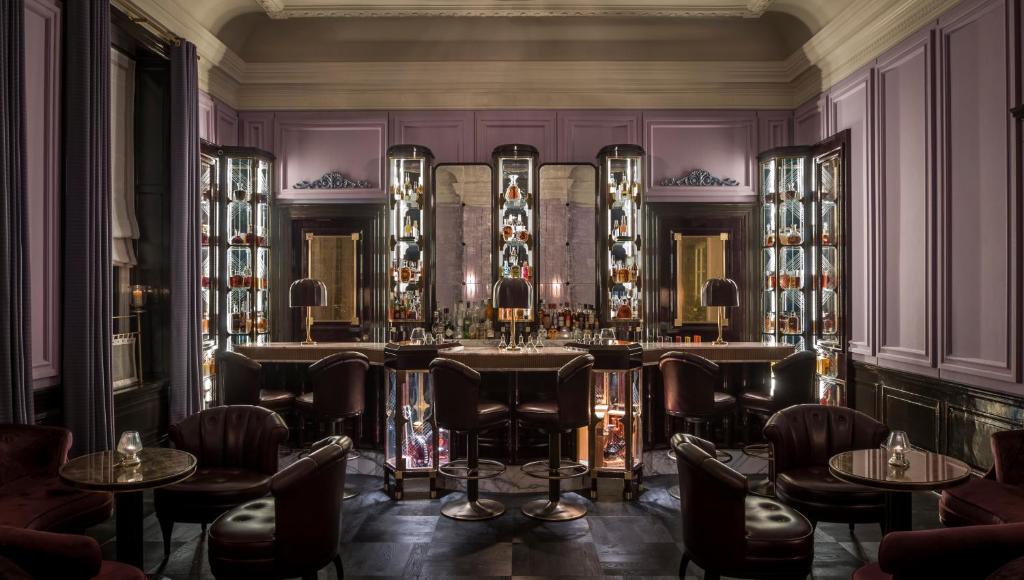 Coylumbridge Hotel
Located in Aviemore in the Scottish Highlands, Coylumbridge Hotel is a perfect escape for nature lovers. Surrounded by a sprawling Scots pine forest, this hotel offers an array of outdoor activities including hiking, biking, and skiing. The hotel itself boasts comfortable rooms with modern amenities, and a warm, welcoming ambiance that perfectly complements its natural surroundings.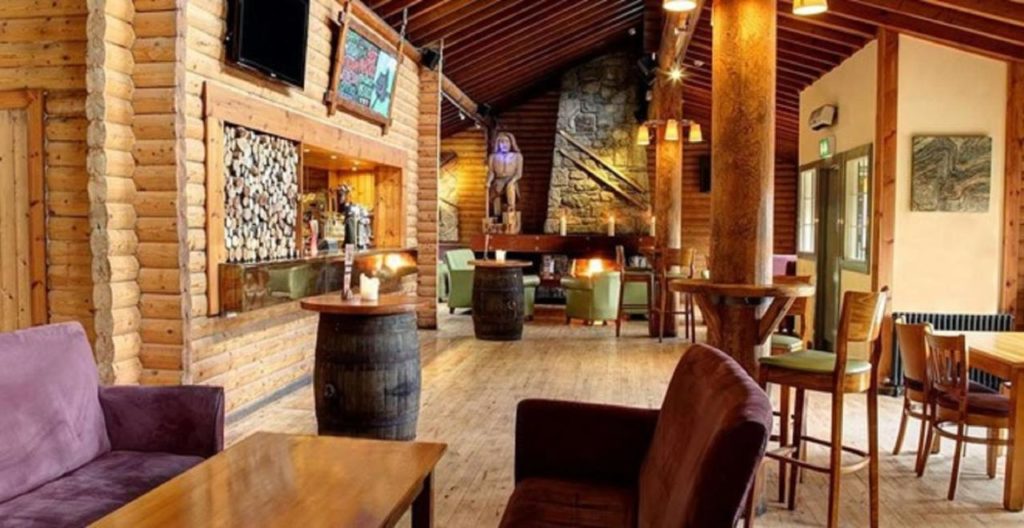 The Torridon
Set in 58 acres of parkland at the end of a magnificent sea loch, The Torridon is an idyllic spot in the Scottish Highlands. This award-winning hotel offers luxurious rooms with stunning views, a fine dining restaurant, and a wealth of activities including mountain biking, kayaking, and guided hikes. The Torridon's peaceful location and exceptional service make it a must-visit destination.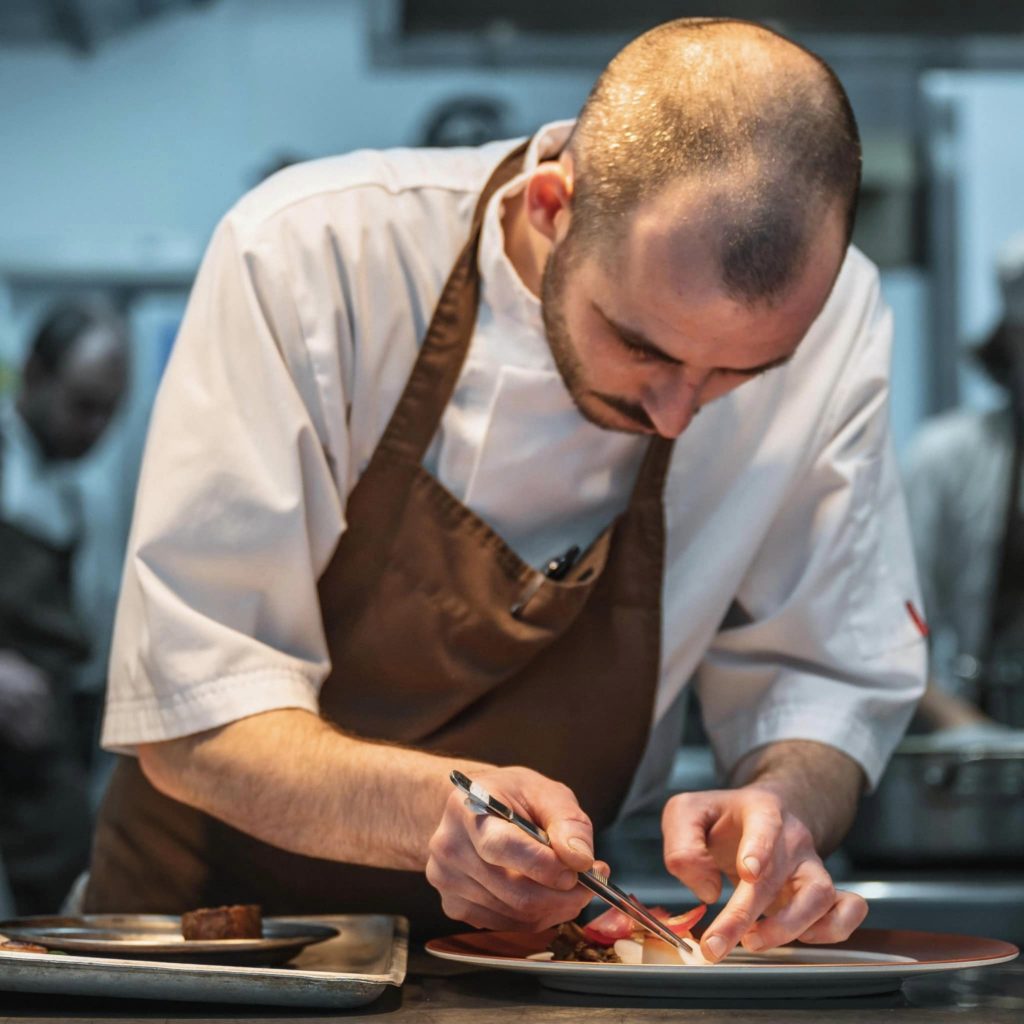 Duncraig Castle
Overlooking Loch Carron, Duncraig Castle is a captivating place to stay. This Victorian mansion offers a unique blend of history and comfort, with beautifully furnished rooms that reflect the castle's original grandeur. Nearby, guests can explore the stunning Highlands scenery or visit the picturesque village of Plockton.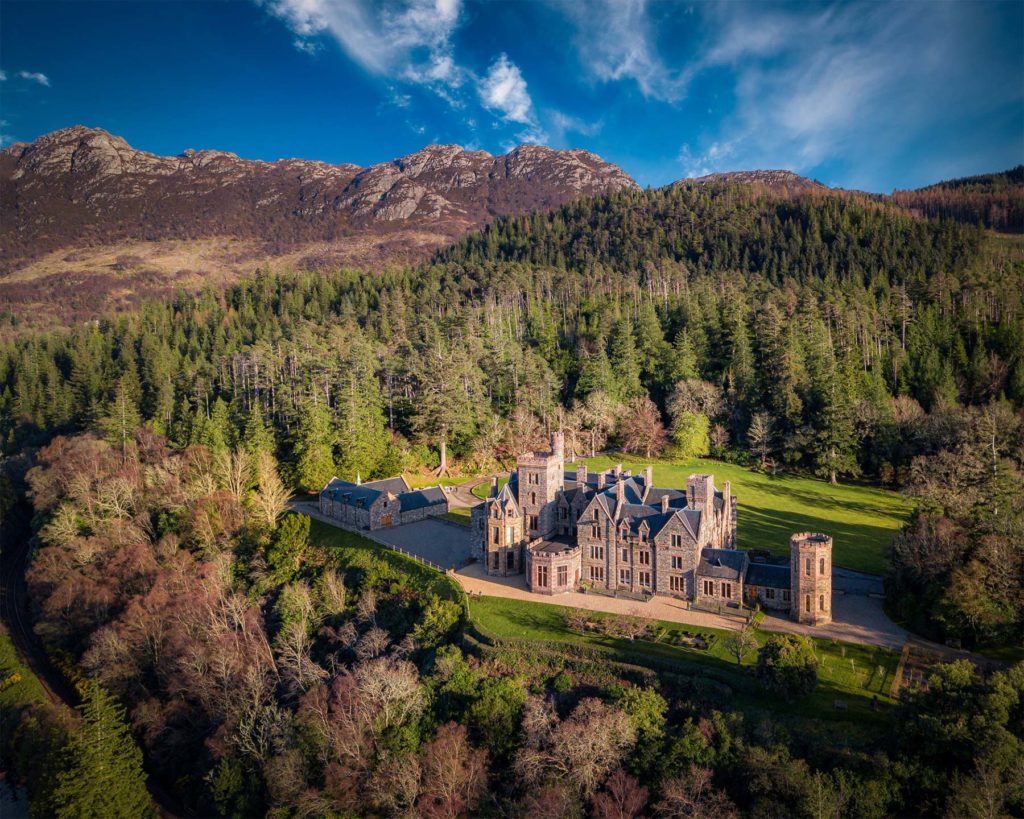 Inverlochy Castle
Situated amidst the scenic foothills of Ben Nevis, Inverlochy Castle is a stunning 19th-century hotel offering luxury and tranquility. Each room is individually designed, offering breathtaking views of the grounds and surrounding mountains. With its award-winning dining and wealth of outdoor activities, Inverlochy Castle offers a truly royal Scottish experience.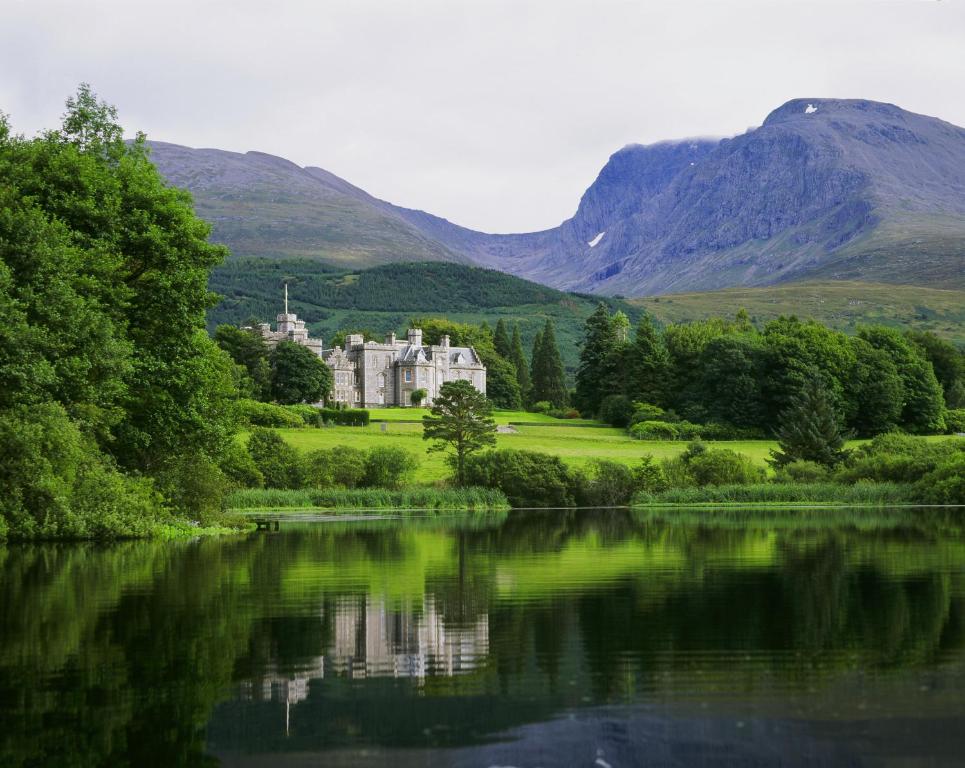 Glencoe House
Located in the heart of the stunning Glencoe Valley, Glencoe House offers a serene and luxurious retreat. Each suite is a haven of elegance and comfort, with private terraces offering panoramic views of the surrounding landscape. Nearby, guests can explore the iconic Glencoe village, or indulge in outdoor pursuits such as hiking, fishing, or wildlife watching.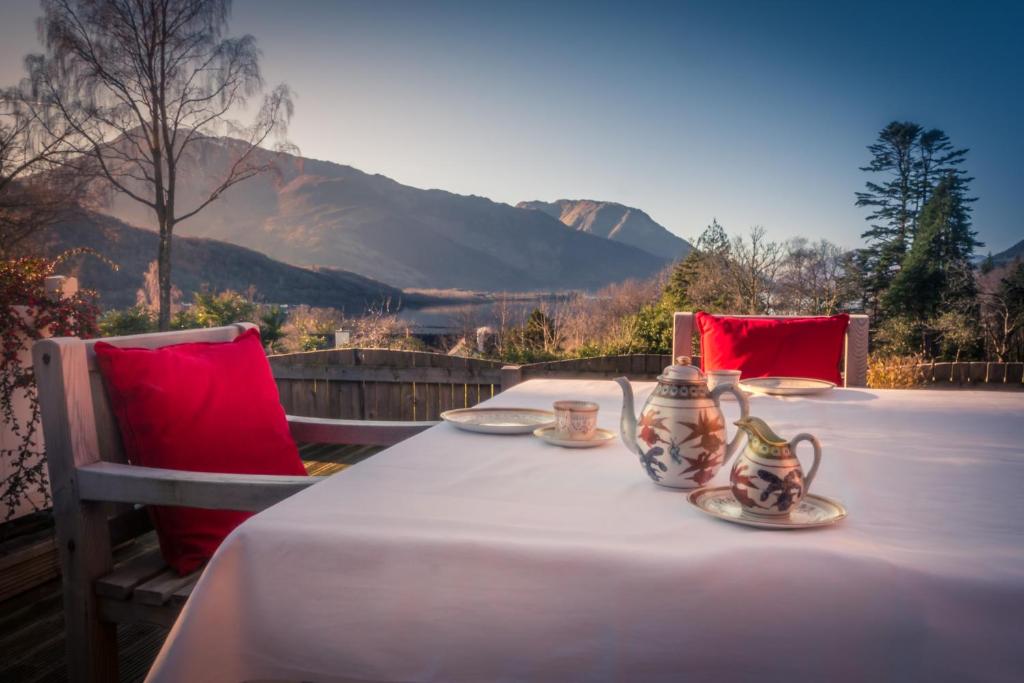 Cameron House
Overlooking the tranquil shores of Loch Lomond, Cameron House is a majestic baronial mansion offering luxury accommodation. The hotel boasts a world-class spa, a championship golf course, and a variety of dining options. Whether you're exploring the nearby national park, cruising on the loch, or simply relaxing in the comfort of your room, a stay at Cameron House is an unforgettable experience.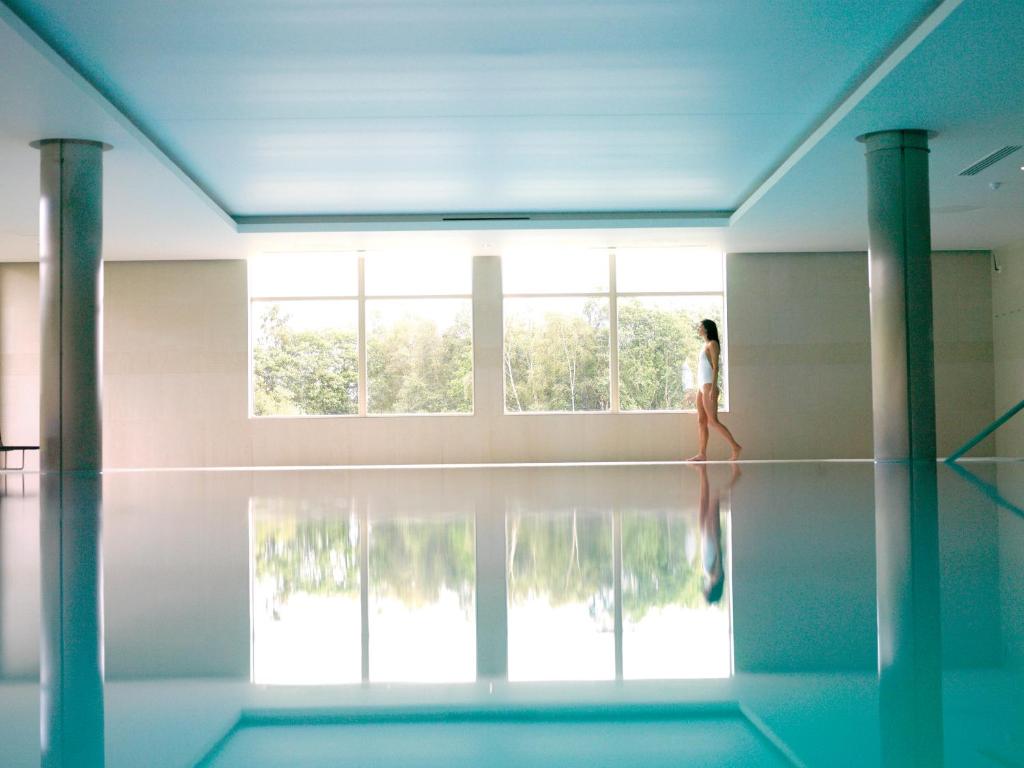 In the heart of Scotland, where history and nature dance in harmonious synchrony, lies a luxury experience that's unparalleled. From the moment you step into any of its grand hotels, you're transported into a world where Scottish charm meets world-class sophistication. As the sun sets over the rugged highlands and the city lights of Edinburgh twinkle in the dusk, there's a realization that Scotland is not just a place to visit, but a feeling to be cherished. Every castle, every stone, and every smile echoes a tale of time, and in its opulent hotels, you become a part of that timeless narrative. So, whether you're a wanderer seeking solace or an aficionado of luxury, Scotland's majestic accommodations promise a journey that transcends the ordinary. Come, let the Scottish winds whisper tales of yore, as you indulge in an experience that's as enduring as the land itself.
Check out our Travel Guides.