Suvretta House, St. Moritz
September 13, 2023
Embark on an unforgettable journey to the lavish oasis of Suvretta House, nestled in the breathtaking landscapes of St. Moritz. This hidden gem awaits discerning travelers seeking ultimate comfort, impeccable service, and a touch of grandeur.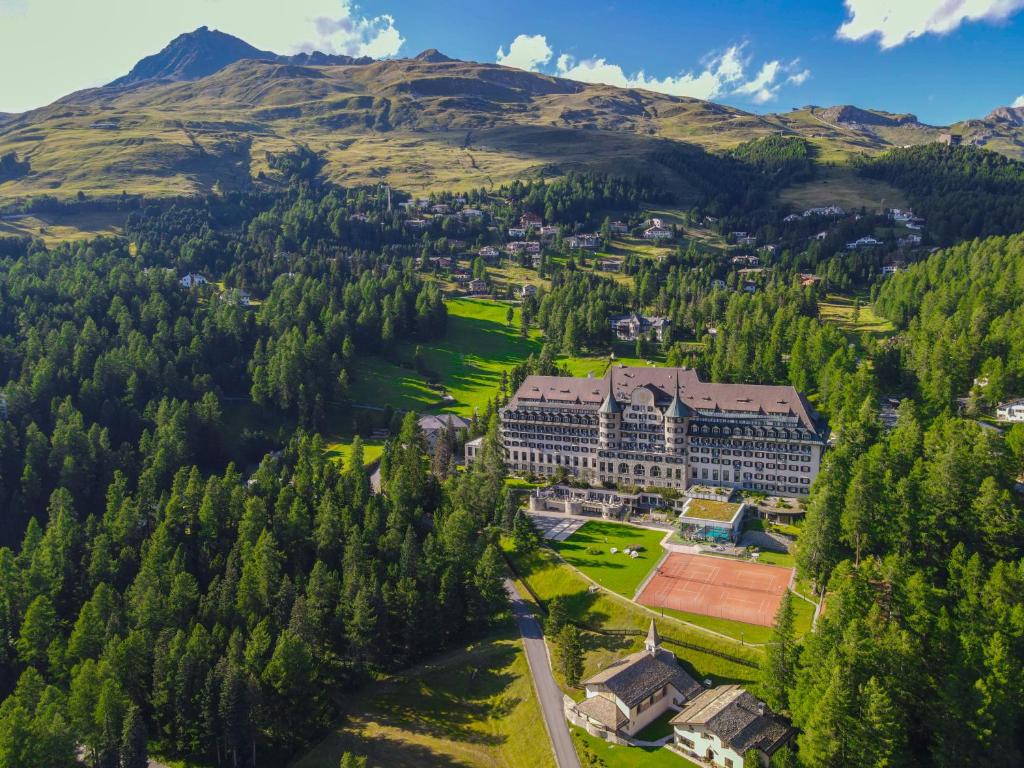 Located at an elevation of 1850 meters above sea level, Suvretta House offers a privileged position on an elevated plateau, granting guests unrivaled panoramic views of the enchanting Upper Engadine region. It is truly a haven for those who appreciate the splendor of nature. As you step into this architectural masterpiece, the elegance and sophistication of Suvretta House will instantly captivate you. The hotel's design combines timeless charm with modern amenities, creating an ambiance that seamlessly blends tradition with contemporary luxury.
With 181 meticulously designed rooms, each exuding opulence and comfort, Suvretta House ensures every guest experiences a stay beyond their wildest imagination. Immerse yourself in the sumptuous furnishings, tasteful decor, and thoughtful touches that make each room a sanctuary of tranquility.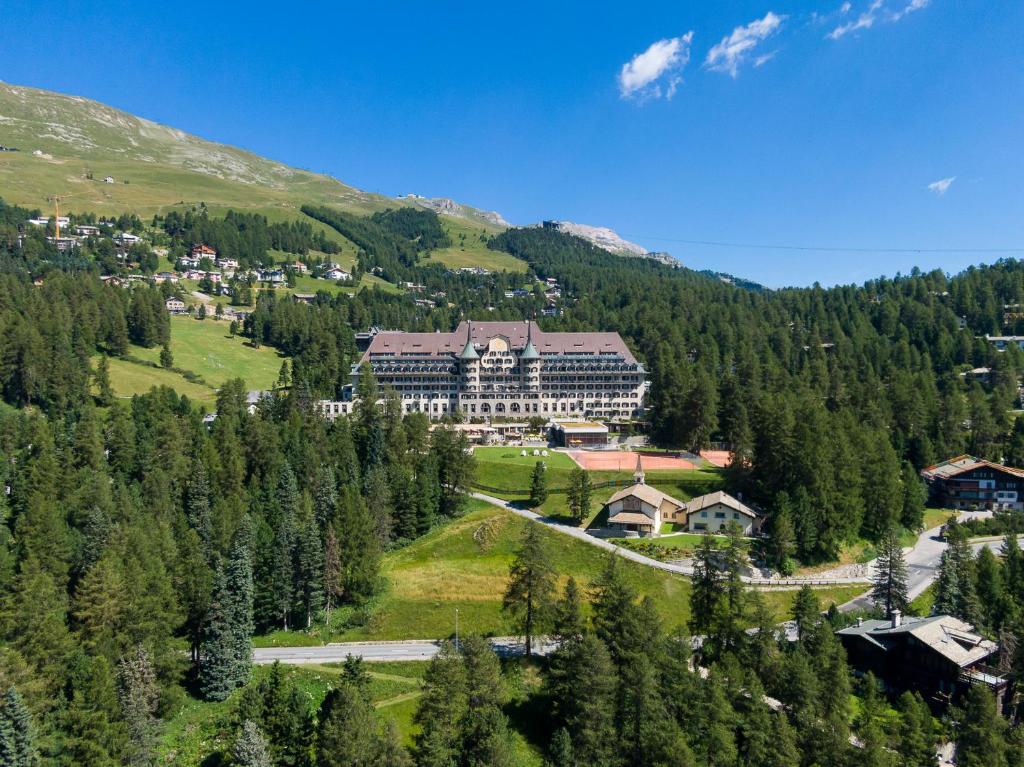 Indulge your senses with the exceptional culinary offerings at Suvretta House. The hotel boasts a variety of dining options, ranging from gourmet restaurants to cozy lounges, where talented chefs artfully craft delectable dishes using locally sourced ingredients. Every meal is a journey through the flavors of the region, accompanied by impeccable service and breathtaking views.
For those seeking relaxation and rejuvenation, the hotel's spa is a sanctuary of serenity. Pamper yourself with a wide range of luxurious treatments, immerse in the soothing waters of the pool, or unwind in the tranquil ambiance of the sauna. The experienced therapists will ensure that your mind, body, and soul are revitalized.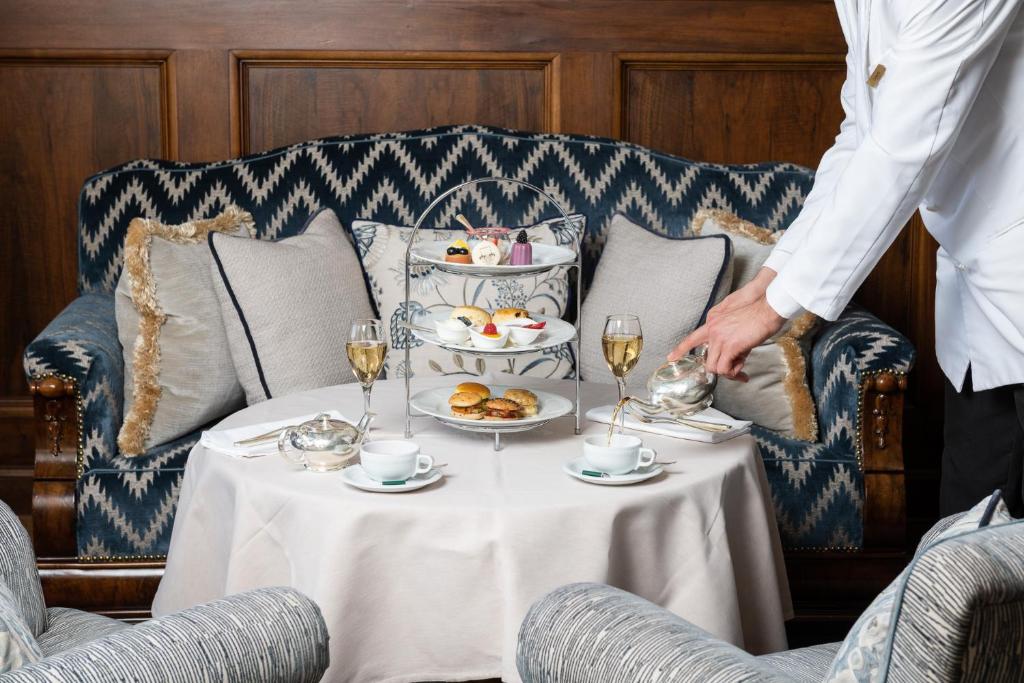 Suvretta House goes above and beyond to curate unique experiences for its guests. From cultural events to sporting activities, there is always something special happening within the hotel's grounds. Explore the surrounding natural wonders through guided hikes, embark on thrilling skiing adventures, or tee off at the nearby Engadine Golf Club.
While the hotel offers an idyllic retreat, it is also conveniently located near St. Moritz, allowing guests to explore the bustling town's vibrant atmosphere and renowned attractions. A complimentary shuttle service ensures easy access to the center, making it seamless to delve into the local culture, upscale shopping, and exciting nightlife.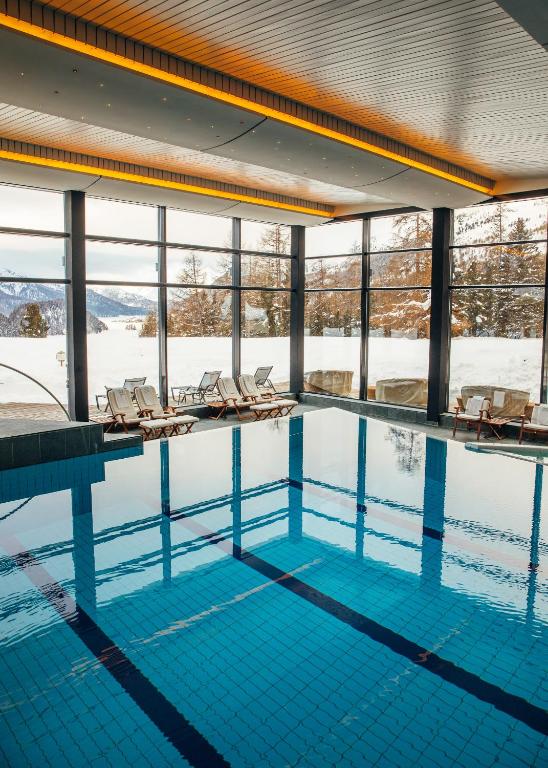 Suvretta House has cultivated a reputation for providing exceptional service that is personalized, discreet, and attentive, ensuring that every guest's needs are met with utmost care and professionalism. The staff's commitment to excellence is evident in every interaction, making your stay an unforgettable experience.
So, whether you are seeking a romantic getaway, an adventure-filled escape, or simply a serene retreat, Suvretta House in St. Moritz promises an extraordinary experience that will leave you yearning for more. Immerse yourself in the lap of luxury, surrounded by the majestic Alpine beauty, and create memories that will last a lifetime.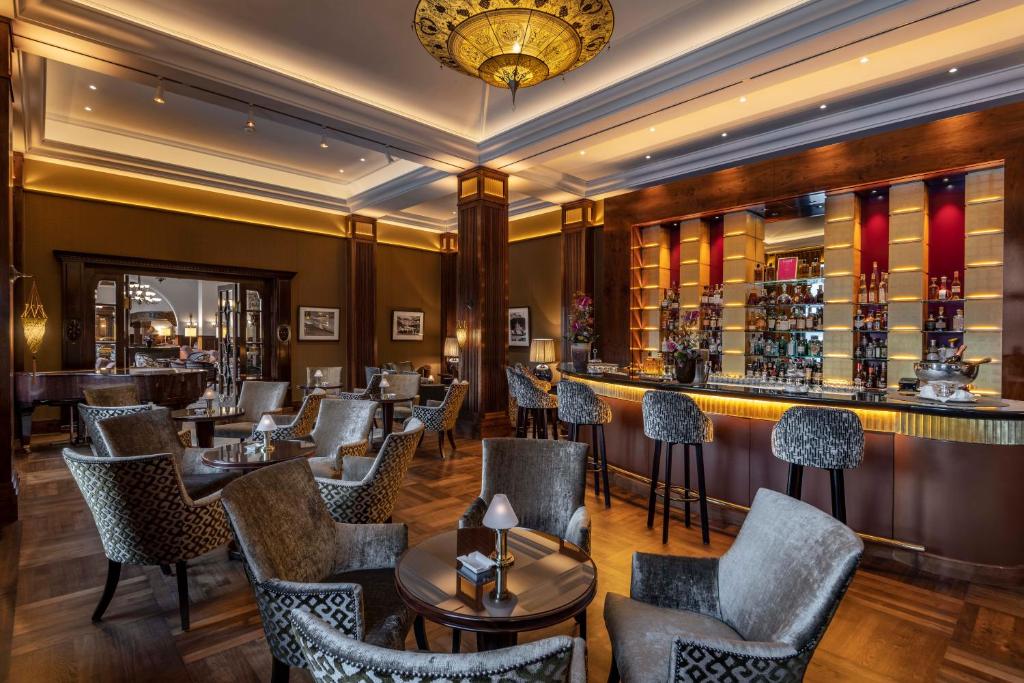 Nestled high in the Engadin Valley of the Swiss Alps, St. Moritz stands as the epitome of alpine elegance and luxury. Renowned the world over, this enchanting destination has been captivating travelers for generations with its pristine natural beauty, outdoor adventures, and world-class amenities. Whether you seek thrilling winter sports, serene summer escapes, or simply a taste of high society in a breathtaking mountain setting, St. Moritz offers it all.
St. Moritz's reputation as a winter wonderland is unparalleled. As one of the world's premier ski resorts, it boasts a stunning array of perfectly groomed slopes, catering to skiers and snowboarders of all levels. The region enjoys abundant snowfall, ensuring excellent conditions throughout the season. Aside from skiing, visitors can indulge in ice skating on the frozen Lake St. Moritz, try their hand at snowshoeing, or experience the exhilarating rush of bobsledding on the famous Olympia Bob Run, one of the oldest in the world. After a day on the slopes, you can unwind in one of the many luxurious spa resorts, offering soothing treatments with breathtaking mountain views.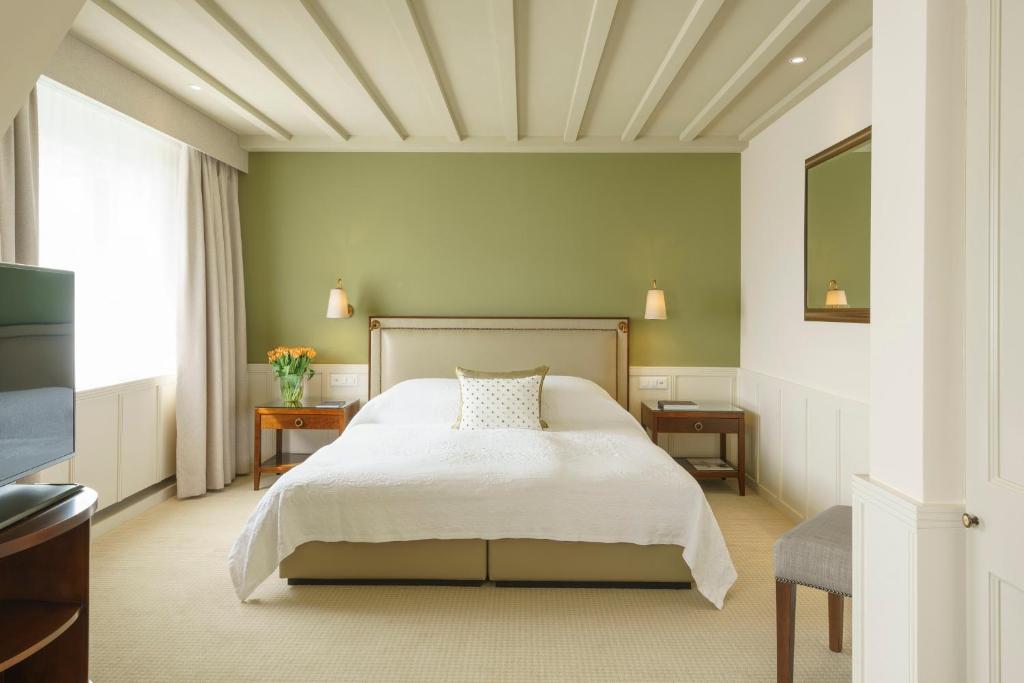 In the summertime, St. Moritz transforms into a serene paradise for nature enthusiasts. The sparkling lakes, including Lake St. Moritz and Lake Silvaplana, invite travelers to sail, windsurf, or simply bask in the sun on their shores. Hikers and bikers will find a network of scenic trails and paths that crisscross the surrounding mountains, offering unrivaled vistas and opportunities to immerse oneself in the Alpine wilderness. Don't miss the chance to ride the cogwheel railway to Piz Nair, where panoramic views of the Engadin Valley and the surrounding peaks await.
St. Moritz is also a hub of luxury and culture, with a vibrant arts scene, high-end shopping boutiques, and world-renowned dining establishments. The town's glamorous history is evident in its elegant architecture, stylish hotels, and an annual calendar of events, including the St. Moritz Gourmet Festival and the Snow Polo World Cup. Whether you're savoring Swiss cuisine in a Michelin-starred restaurant, sipping champagne at a chic après-ski lounge, or exploring the town's art galleries, St. Moritz offers an exquisite blend of high society and Alpine charm.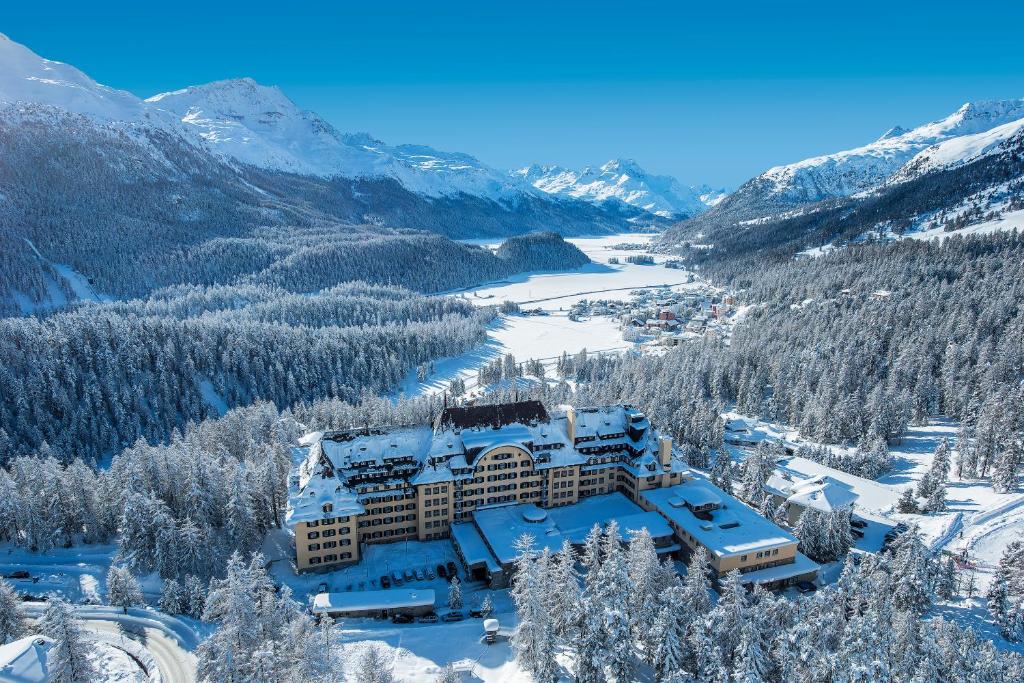 Our site showcases the best hotels in the world.